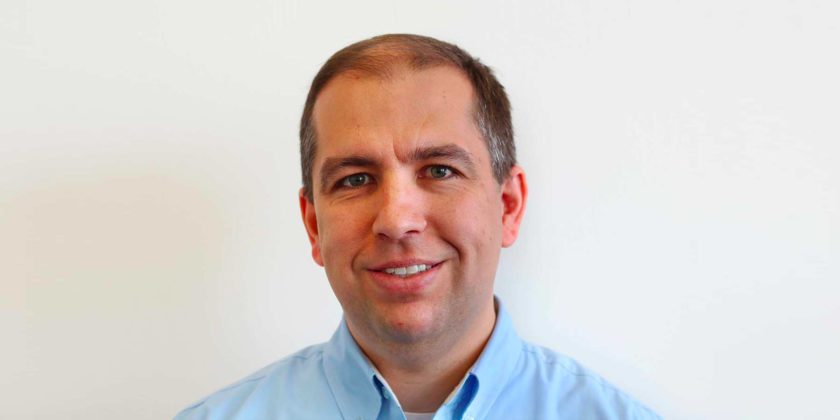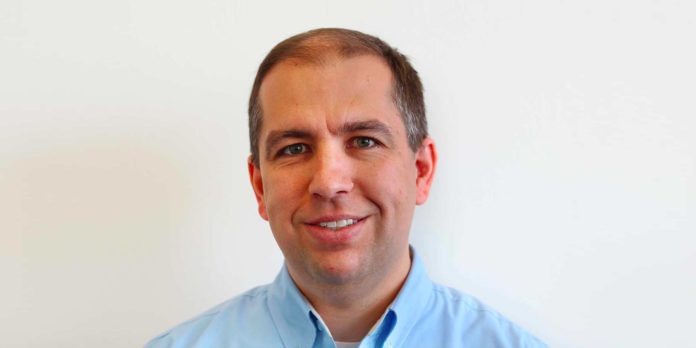 "Overnight, we saw a shift across America … Covid changed the way everyone is behaving and thinking … we all need to keep a close eye on how many shifts in consumer demand will be permanent." TWM spoke to Marcal Paper's President and Chief Executive Rob Baron.
TWM first visited Marcal when it was known as Soundview Paper, back in 2016. The site is distinguished from the rest of the New York skyline by a large, red illuminated 'Marcal' sign across its entrance, advertising the company's historic flagship brand. Established by founder Nicholas Marcalus in 1932, it is located 12 miles northwest of New York City and was acquired in 2012 by Connecticut-based Atlas Holdings. The group has spent the last nine years transforming the mill – navigating through both the devastating fire in 2019 that destroyed much of the plant, and the 2020 global pandemic – to create a successful manufacturer of recycled and virgin fibre towel and tissue products for America's AfH and At-Home markets.
The site had 23 converting assets converting 120,000tpy, as well as fully-integrated deinking, towel, tissue and napkin production. It manufactures the Marcal brand of tissue products for AfH, office and retail customers, using recycled paper collected from the densely populated metropolis on its doorstep.
Today, the company operates as Marcal Paper and offers a broad line of 100% recycled bath tissue, paper towels and napkins, all manufactured without chlorine bleaching, fragrances or dyes on one Paper Machine which runs virgin or 100% recycled paper. AfH makes up 90% of production, and At-Home – almost a year after the outbreak of Covid-19 – has now doubled sales to make up the remaining 10%.
Just four months after the fire of 30 January 2019 destroyed most of the historic building, trial paper production on one of its two tissue machines was re-started. In January 2021, the site is producing 65,000 tpy.
In a wide-ranging interview over a Teams call, President and Chief Executive Rob Baron, who has worked at Marcal in a variety of roles since at 2014, discusses at length the "substantial impact" on the North American tissue market that Covid-19 has brought. The overarching theme, he says, is not just internally, but externally: "With the outbreak of the pandemic in America in April, we all immediately saw a large portion of the population – in the interest of public health – having to figure out how to work from home," he says. "So what we saw, literally overnight, is an immediate shift from Afh to At-Home. The whole population had to get out of buildings, start social distancing … and people just started using bathrooms at home. That was the number one change."
The second was the shock in April that everyone had when they went to the supermarkets and the shelves didn't have the products on: "Toilet paper is historically a very stable business, which means you have to be running at very high levels of utilisation. Usually, we are only really worried about population growth and slight changes in GDP. But what we saw happening here was a complete shift in consumption."
He adds that when there is an industry that runs at very high utilisation, people simply couldn't keep up with the increase in demand. So while there was panic buying, as with many countries around the world it was also simply that there was vastly more consumption. "This was a key challenge for an industry that's set up to be very efficient at a certain level of production," he says.
That was the overarching impact for 2020, going into 2021: "The AfH sector usually sells the bulk of its products to places that have large group gatherings. Hotels, airports, conventions, ball parks, stadiums. And that's the area that has been aggressively reduced, again in the interest of public health. The scientists have done a tremendous job in trying to understand Covid as quickly as possible, and not everything is known as the data is so new to us, but that data suggests that large group gatherings are a bad idea right now."
At Marcal, he says the immediate concern was how to protect the company's employees, whilst also keeping the business – safely – running. It was a case of having to ask employees to stay in the building, so Baron says they did everything from cleansing, face masks and also conducting weekly Covid tests at their own expense. "This helps to reduce the chance of a super spread, but also sends a message to our employees that our number one priority is their welfare. And that we don't want them to do anything that any one of us wouldn't be willing to do."
Across the North American tissue market, the other big shift in demand was for kitchen towels: "I don't know a single company who has a kitchen towel machine that isn't already sold out. Covid has changed the way everyone is behaving and thinking. People are now more concerned with the cleanliness of surfaces to reduce the spread of Covid, they're washing their hands more and more, and they're concerned that air dryers simply won't contain the spread of the virus. So the demand for towels has been very strong."
Longer term, Baron says the expectation is that, as Covid cases start to drop and vaccinations are rolled out, there will be a strong rebound in AfH activity. "Everyone has sacrificed, some more than others. The essential workers … every one of us has given up a trip to get away, a trip to see their family … in some ways this has also taught us how precious life is. So once cases start to drop and states start to re-open, people will take those trips and stay longer. So I definitely expect to see AfH bounce back."
Another trend that he expects to stay is hand cleaning, a habit that "people have built up, it's conditional and will remain high-priority."
During 2020, the company saw its At-Home sales literally double from 5% to 10% of its total output. It hasn't diversified to enter the private label market, although it does a couple of products for its At-Home grocery channel, a 1 ply bathroom tissue, and it has also launched a 2 ply bathroom tissue at the start of 2021, as well as an ultra-premium towel for higher-end needs where "better quality is needed and the customer is willing to pay".
However, the strategy is to keep its products focused, and the assortment small, with a focus on the long-term growth of the AfH market. "Before Covid, we weren't in private label, so we didn't try to get into that market during the middle of the pandemic," he says. "We already had six balls in the air, and throughout 2020 we all dealt with things that are just not usually on our plate."
With the new market trends expected to continue across the North American region, in 2020 the company invested in a high-speed bath line for At-Home and AfH at its Pennsylvania facility. It also purchased a high-speed multi-folding line, which was added in the middle of the year. "We have continuous plans to add one or two lines per year and we are also working on equipment upgrades, improving assets on the floor, adding saws, adding casepackers, etc. Just so we can make the operation more efficient."
Marcal merged with the Pennsylvania-based AfH converter Nittany Paper in December 2019, and Baron doesn't rule out further M&A activity as a route to growth: "Any future purchases all depend on the right fit and timing, but it could be in the At-Home or the AfH space."
He forecasts that the AfH space will "stay highly recycled", while At-Home will stay with virgin paper. "That was a trend before Covid, and a reason why we moved more into AfH. I don't see a change in that trend."
A bigger issue will be service, and one of the things as an industry companies will have to watch: "We all need to keep a close eye on how many shifts in consumer demand will be permanent," he says.
Demand levels for tissue and towel products are "likely to continue throughout 2021", he says, and adds that once the region is seeing a mix of vaccines being rolled out and herd immunity, he hopes this will lead to a drop in the severity of cases. "In the USA, one of the main changes we have seen is that the whole population is suddenly getting used to working from home. Business in high-cost areas can see that if half their workforce works from home, it's very cost effective and offers flexibility, and means we can all have a smaller footprint. So there will continue to be demand for At-Home products. While we all want the world the way it was, there will be many changes that stick around."
Large segments of the population have also got used to buying a variety of products online, with different generations who didn't buy online previously having suddenly got very conformable doing so. "The pandemic has closed down malls, or people are scared to go out, so now people have accounts online and this has given e-commerce a big boost. My mum now buys from Amazon! That's it in a nutshell. So e-commerce has definitely been a beneficiary of the pandemic overall."
On ending our call, the main issue he wants to draw attention to is appreciation of the plant's employees: "We have taken our employees' health very seriously. We test weekly, we do contract tracing. But one of the unsung heroes in all this was the essential worker that showed up every day and came into work, because they care about their family, and the company also, they care of Marcal.
"Times are scary now but they were really scary in April; no one knew what Covid was, it had just exploded, there was no test for it, the doctors hadn't learned how to help increase the chance of survival…. but they are unsung heroes. Not everyone can work from home, some people had to turn up and work onsite. And it's given me a whole new level of appreciation for what they've done. And, I hope, we're almost at the finish line".