An entrepreneurial spirit gives Royal Paper the means to diversify and expand west to east across the complete range of private label products. Chief Executive Kevin Otero gives TWM an insight into the shifting manufacturing and retail trends during the Covid pandemic.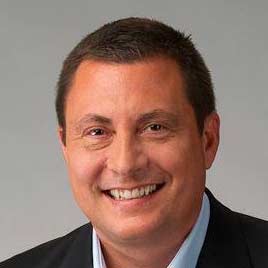 When a Flex 700 Swing rewinder came on stream at Royal Paper's tissue facility in Arizona it was the fourth delivery of the complete line. It also coincided with an acceleration in demand for certain tissue products across the US as the pandemic took hold and fundamentally changed the industry.
Kevin Otero, Chief Executive of the company, Royal Paper, looks back on it now from the vantage of a record-breaking year. The timing of adding additional capacity was at a great time to capitalise on increased demand. They were able to "flex up" and "pivot to the opportunities" to meet the challenge head on.
Just how they were so well primed to respond – to unprecedented demand, advancing machinery and technology, extending the range of products, accelerating, and stabilising the supply chain, targeting, and completing an acquisition … and most importantly safeguarding personnel – becomes clear as he talks to TWM from the US.
Founded in 1992, Arizona-based Royal Paper is a privately-owned, vertically integrated private label tissue producer offering a complete selection of high-quality tissue products including bath tissue, paper towels, napkins, and facial tissue to the retail (At-Home) and commercial (AfH) markets. It now has two paper machines based in Gila Bend, Arizona, two converting sites and two distribution centres in Phoenix, and – as of the end of 2020 – an additional converting facility in Duncan, South Carolina, following the acquisition of Sun Paper. It became integrated in 2007 when it installed its first paper machine and then added an Andritz-supplied PrimeLineCOMPACT tissue machine with Steel Yankee at its Arizona mill in 2015. The line has a design speed of 2,100m/min, and the Steel Yankee a diameter of 4.8m.
And in May 2020, a Gambini-supplied Flex 700 Swing rewinder line started-up at its Arizona facility. "It was just as we were starting to see an acceleration of tissue consumption in some of the categories driven by Covid-19," Otero says. This new line allowed us to flex up and be able to supply our customers to meet that increase in demand, adding significant capacity over the year with well over a million cases."
As part of its evolving growth strategy, in November 2020 it acquired Duncan-based Sun Paper, a family- owned producer of high-quality private label tissue products. Otero says the move will "better position the company to serve customers across the US," and means it has a stronger presence in both east and west of the country, increasing its footprint to better supply the growing demand for quality private label and sustainable products.
Some "big investments" are being made there to expand tissue and towel production and adding capacity with two new napkin lines that will be on-stream by the end of 2021. "Our vision is to become the preferred national private label supplier for our customers across bath tissue, towel, napkins and facial tissue. We were excited about the fact that Sun Paper was also operating across those four categories," he adds.
With the purchase, Royal Paper is also broadening its leadership team: "The Salgado family at Sun Paper – founded in 1990 by Jose Salgado and three of his children, Rita, Joe, and Carlos; son Daniel joined in 2003 – have grown up in the tissue business since they were kids, so they are a tremendous addition to our team, bringing years of experience," he said. "Both companies began with entrepreneurial spirit and we also have a strong service-first culture. Many of the customers on both sides we have had for more than 10 years.
For business split, currently the majority of our production is in private label brands and the rest is in Royal Brands. The company has just finished re-launching its SuperSoft value brand, which is aimed at "savvy consumers, and orientated towards families as it's in larger packs, targeting the value equation". It has more than doubled over the past year and the company has also entered into distribution in many new retail chains, both the drug channel and also regional grocery.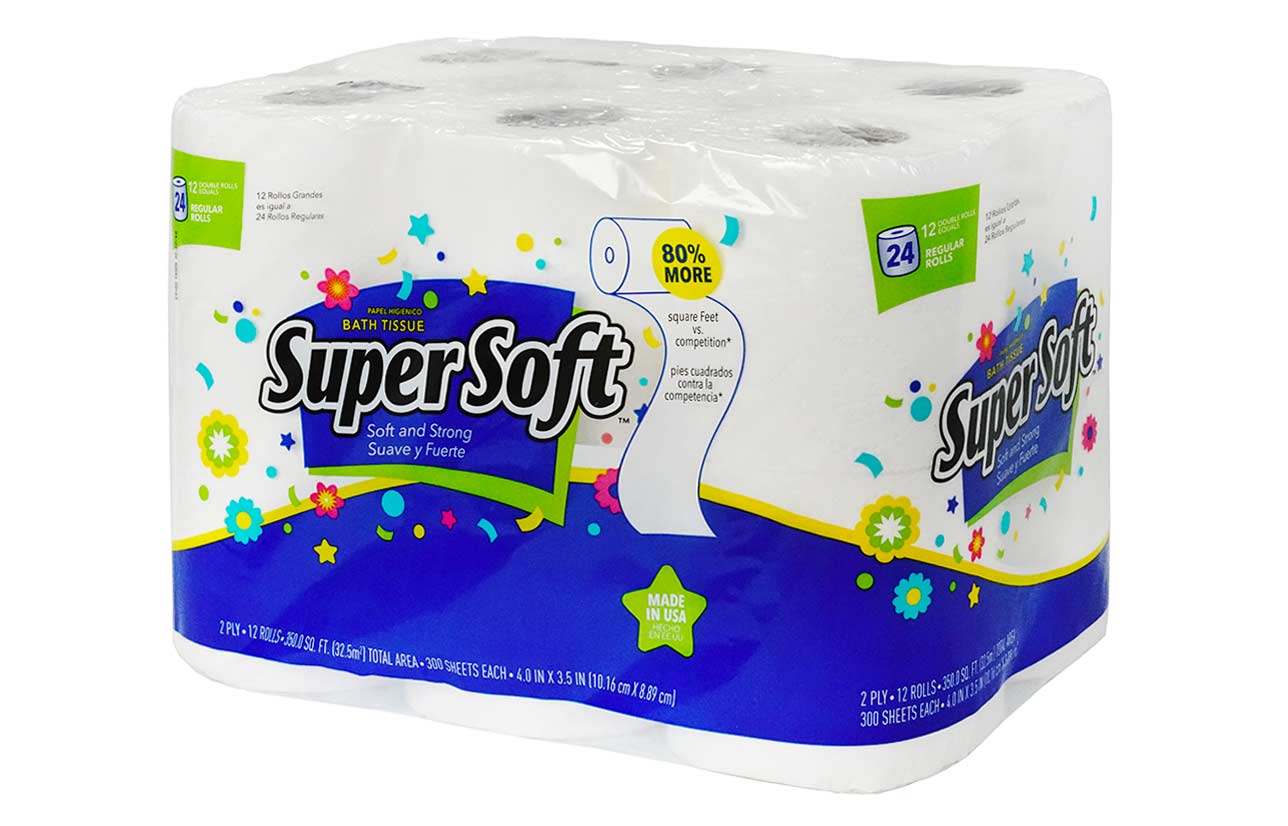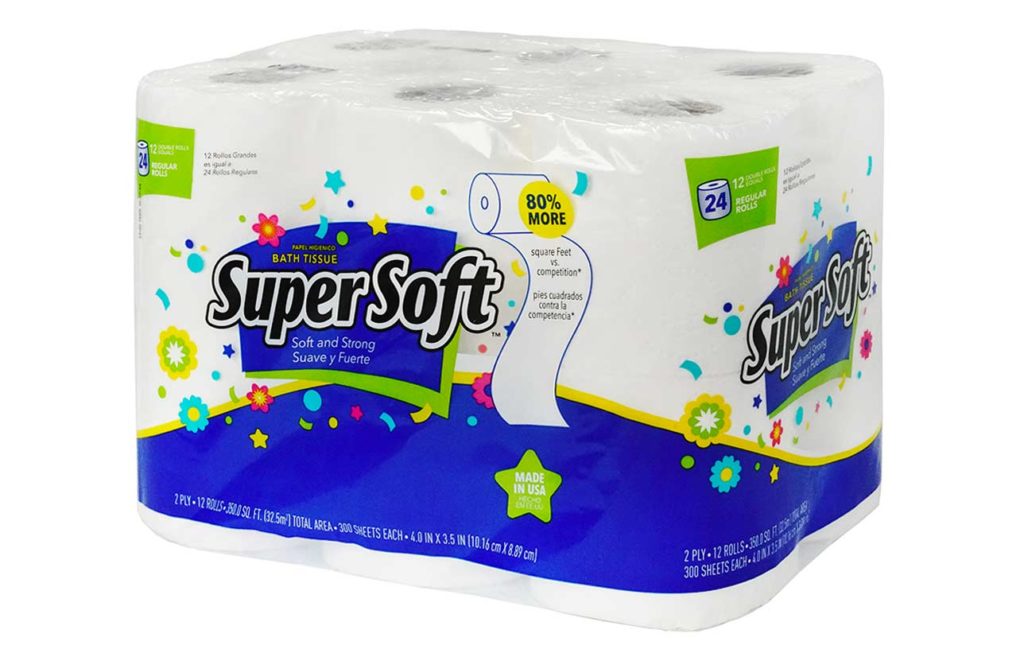 It has also re-launched its flagship sustainable brand, EarthFirst, targeting consumers who are concerned about the impact of products on the environment but who wanted high-quality recycled products. "Demand for this product has tripled over the past year," he says. "We've seen tremendous growth in this sector, especially in the Club channel.
The strategy is to provide a full range of products for customers and be flexible in response to changing trends: "One of the things we're seeing with private label is that the retail partners – as they build the brand – want paper suppliers that can help support them across all the categories. That's key for us, to be able to provide this so they can provide the full range. We are focused on long-standing relationships and building the brand along with our retail partners."
Off the back of this increase, the company aims to continue its growth during 2021: "The obvious ongoing challenge has been managing the business during the pandemic," he says. "Our first priority is keeping our workforce safe and following protocols; starting in March 2020, it was new for all of us so there was a lot of concern about how to keep the workforce safe and keep the business open when a lot of companies were closing down. We are an essential business, and with the important role hygiene products played during this time, we certainly were an essential business. So keeping the business running and the workforce safe was first and foremost."
Temperature checks were installed on sites, and CDC best guidelines and practices were implemented to make sure Covid wasn't brought into the workforce. Extra sanitation stations were added around the facilities, screeners and mandatory mask wearing were introduced. "I'm proud to say that in that situation, we've been able to run very effectively throughout all of 2020. We have been able to manage the business and keep our employees safe."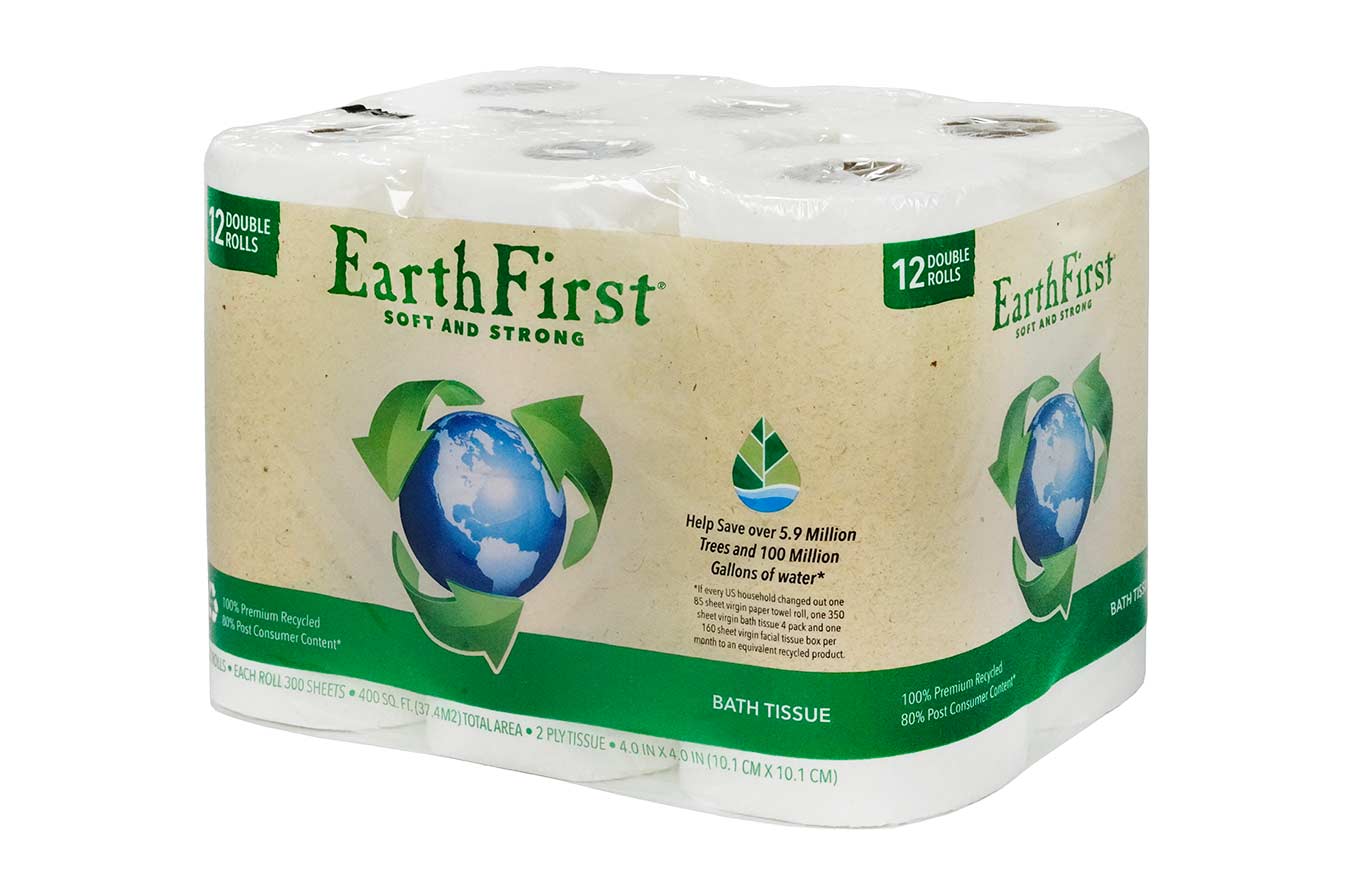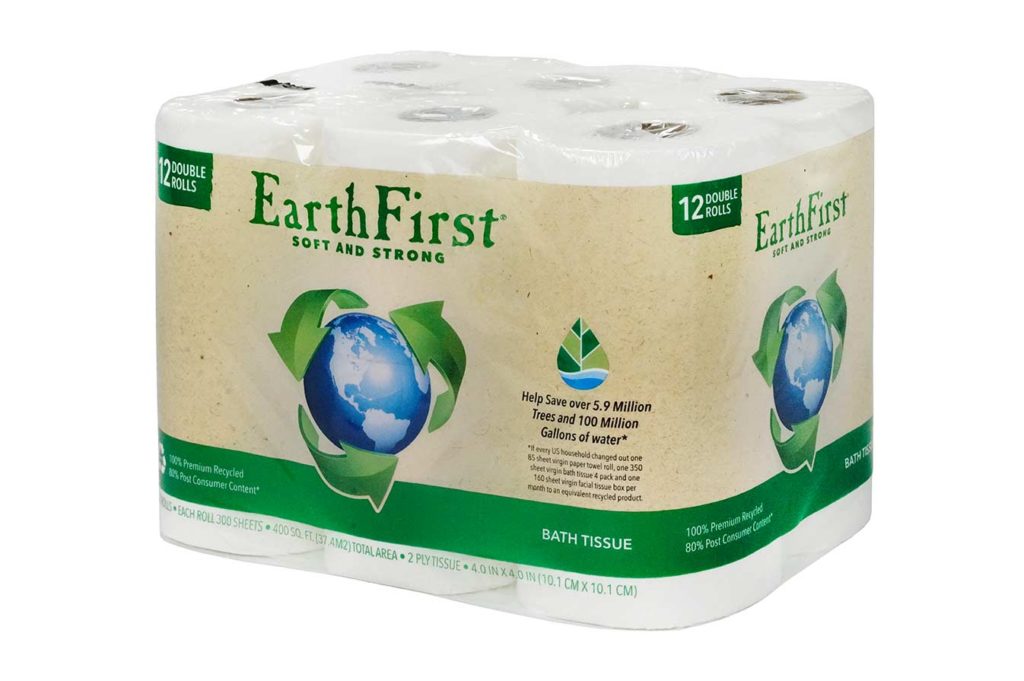 From a business standpoint, he adds that it's been a tale of two cities: "We are fortunate in that we are in both the At-Home and AfH sectors, and that we are very diversified. AfH has been impacted as businesses have shifted to working from home, and schools and restaurants have closed and the business has been impacted as a result. But we have worked hard in gaining new customers and growing that way. We have also been very focused on building capacity and capability to serve the At-Home market, which has been growing at unprecedented rates as retail businesses benefit from increased work-from-home and consumption of these products shifted the usage patterns, primarily in bath and towel categories."
Being flexible and "able to pivot to the opportunities" have been vital: "We've benefited by having new equipment, which allowed us to expand capacity, and also shifting to the opportunities where there was growth."
"There were lots of opportunities where retailers had issues with their paper products supply chains and incumbent suppliers, which was a great opportunity for us to get our brands in. It created some great growth options for us to be able to supply some key organisations. So for us, overall 2020 was a record year for growth. And we expect 2021 to be another record year."
The business will continue to look for growth opportunities in "under-served, high-growth segments" and also in new channels, building its capability to serve these sectors in different ways. "One of the things certainly growing from a new channel standpoint is some of the direct-to-consumer offerings, focusing directly on paper products, particularly with a sustainability focus, and trying to supply customers with subscription services," he adds.
In 2020, Otero notes some competitors pulling out of business to focus on a smaller number of customers. "That happened quite extensively, a couple of the bigger players literally stopped serving a number of their customers, either with issues they were having probably with integration or supply with their customers," he says. "That created great opportunity for us to pick up those customers where we were a good match, and very much contributed to some of our growth."
However, there still remains "some very real" challenges for retailers in the supply situation: "I go out literally every week and do a store checks and share pictures amongst our team of what's going on at the retailer's shelves. You see a lot of adversity there and a lot more are operating at normal, whilst many others still have shelves that are literally still empty of tissue and towel stock. So we try and get information to go after new opportunities, but also for ourselves to understand how things are evolving with our top customers."
Sustainable products also got "a lot of trial" during 2020: "I think that will continue to help them grow at a faster pace and that has been a core strength for both Royal Paper and Sun Paper," he adds. "A big part of our business is retail and private label brands with our retailers. Back in 2008 with the recession, you saw a lot of people try private label and it accelerated growth rates then, and we're seeing the same thing happen now. With two dynamics, not only because of the instock situations, but also because of the situation of many people being unemployed. It brings the focus back to value-products, which we think will continue to accelerate the growth of private label over the coming years."
However, the main challenge to the business – and the North American tissue market as a whole – has been to fulfill the overnight increase in demand: "At the beginning in the first wave, there was a lot of experimentation with imports and AfH products that they put into retail," he says. "But many of these items are still sitting on the shelf. That shows some of the challenges and difficulty with being able to pivot across the market."
The types of products that are sold in the commercial were not as conducive to sell to consumers, he says, and that he
also noted quality issues. "There was a lot of import product also that you could easily pick out on the shelf; you could see the quality differences, grey and graininess, see the colour differences in the paper itself.
"Those things I think the consumer noticed as well, and so they did not get repurchased. When the second wave came, a lot of the retailers were then more conscious of that situation and focused on trying to get the reliable brands that they knew and experimented less."
He adds that, as with many business sectors, a lot of people have also been working remotely: "Many of our customers were doing a lot of the activities remotely so we have learned new ways to communicate, with Zoom, and communicating a lot more on email,"
he says.
"And also doing it a lot more frequently because things were changing much more dynamically. So overall the communication has increased significantly as we all try to respond to the consumer better. And that has been one of the good things, it's allowed us to better respond and improve the in-stock situation."
In terms of economic changes, the biggest impact has been on the AfH business, which has seen limited growth in some end markets because of the lack of travel. "But the AfH market will rebound, and it will rebound quickly as a vaccine gets distributed and things move back to normal. We certainly see it improving at the back half of the year."
For retailer brands and private label, the next few years will be "a great period" for these sectors in the North American tissue market: "Retailer brands and private label will continue to grow at an accelerated rate.
They have really benefited from this trial that has been created during the pandemic, and we will see long-term changes in habits. More consumers will be buying private label – just as they did in past recessions – as they become more value-focused. And that has created big opportunity for value brands in this space."
Otero has also seen a big shift in the paper towel market because of an increased focus on hygiene during the pandemic. "This category is up 30%," he says. "New cleaning routines have been adopted using these products so that people can stay healthy and stop the spread of germs. I do not know if that will continue, but in retail we are definitely seeing the most pressure here for in-stock is for these products. It's the category that is most challenged with that, because of the shift in consumer behaviour."
Bathroom tissue, he believes, will shift back to a more normalised At-Home and AfH split as consumers go back to work and schools. "But I expect working-from-home will persist. We will see a change here as more and more companies see the benefits of working from home. Companies can see that people can work from home and be effective whilst also reducing their commutes, which has positive impacts on the environment."
Plenty of opportunity then, for another record year of growth.