With consumer growth figures up to 6%, there is currently not enough tissue to supply the population. Luis Alberto Reséndiz, general director of family firm Convertipap, explains what he plans to do about it. Report by Helen Morris, Senior Editor Tissue World Magazine.
Luis Alberto Reséndiz, the general manager of the family-owned Convertipap, arrives fresh-faced and relaxed at the company's Tlaxcala-based plant, despite a four-hour drive to the facility during Mexico's infamous rush hour traffic.
His lengthy journey only starts to hint at the dedication he has for the family-owned business, which he operates alongside his brother, Lezly Reséndiz. Before his arrival, TWM is also greeted by the very welcoming Eng. Antonio Falcón, general manager of the Tlaxcala plant, and during our visit we also meet the chief executive and founder of the business, the brother's father Mr. Nicolás Reséndiz.
Mr. Nicolás Reséndiz established the company in 2000. At the time, it produced kraft paper and just 10tpd of napkins. Now, it's strategically expanded and has two plants located in the Mexican Republic; one in Ixtapaluca, State of Mexico, and the other in the state of Tlaxcala. There are four machines, one of which produces kraft paper and the other three produce more than 55,000 tonnes of tissue paper, towel or napkins per year. The most recent tissue machine supplied by Recard started-up in June 2017, boosting the company's production capacity by 25,000tpy. In November, a PCMC Amica Matrix line expanded production further. It is dedicated to the production of toilet rolls, widening the company's range of converted products to include serviettes, hand towels, facial tissue, industrial rolls, toilet paper and kitchen towels.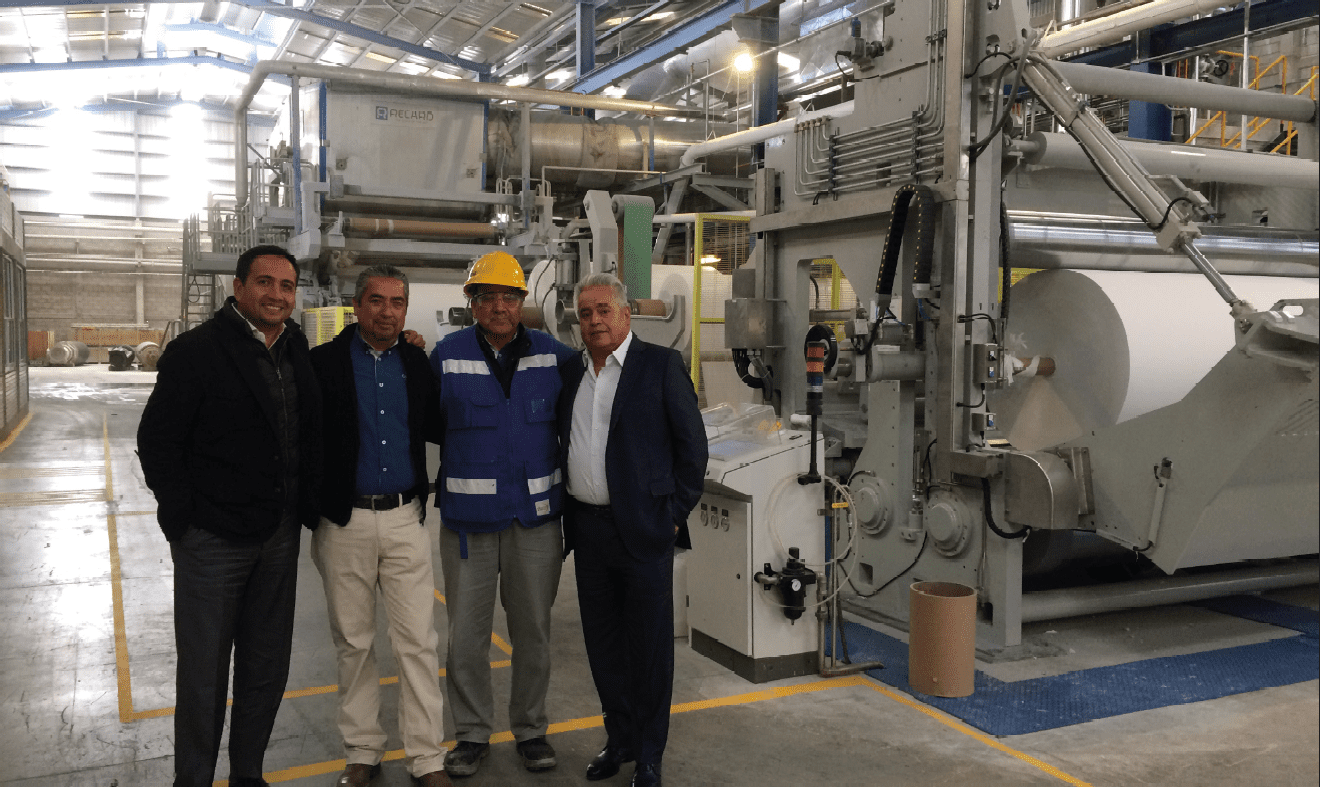 The business operates in three different markets: 30% of its production is in the AfH market, 40% in consumer and the remaining in private label.
"The consumer tissue market here is growing very rapidly, it's growing faster than Mexico's population," Reséndiz says. "We're also seeing that GDP growth is slowing down, but demand for tissue products continues to grow."
And grow it does – the consumer tissue market is forecast to continue to grow at 5% year-on-year, while private label products are growing at 6%  year-on-year.
"There are a lot of opportunities to be taken," he says. "Mexico needs more tissue: there's not currently enough to supply the population, we have a lot of empty market."
He adds that private label products aren't currently very popular in Mexico, although interest is growing.
Mexico is an increasingly competitive market and home to some of the world's largest global as well as local tissue players: Kimberly-Clark, Essity, Chilean player CMPC as well as Papel San Francisco.
Every year, Convertipap makes an investment in infrastructure, machinery or training of its 600 employees. It's aim is to be committed to the changing economic and social development of the country as well as the preservation of the environment, developing various manufacturing processes that reduce the size of its ecological footprint. One of the most important is its wastewater treatment plant from OMC Collareda, which has a recirculation system based on biological agents, allowing the company to recover up to 98% of the water used during the manufacturing process.
Some 95% of its products are manufactured using recycled raw materials. Convertipap produces a "popular" range for the economy market as well as some high-quality products, 3ply and 2ply, but just for private label. "We're generally seeing more demand for high quality and expensive products, but the growth in this market is slow," Reséndiz says.
One of its competitive advantages he adds is the company's customer service: "Service is very important for us throughout our value chain, giving confidence and security to our customers trying to adjust to their needs… This helps us to establish a very close and positive business relationship."
"Our main challenge is to consolidate the company despite the many challenges we face every day, such as the fluctuating economic conditions. We just have to adapt and pay close attention to the changes in the industry in order to be able to react on time to them. Even with the fluctuating trends in the economy and population, the population is increasing and is expected to reach 130.7 million in 2018. We must keep all this in mind; we are a family business that has grown because of a lot of effort and work and therefore everything we do is done with love and our own means. We are looking to continue consolidating and growing with a firm step in the tissue paper market in Mexico."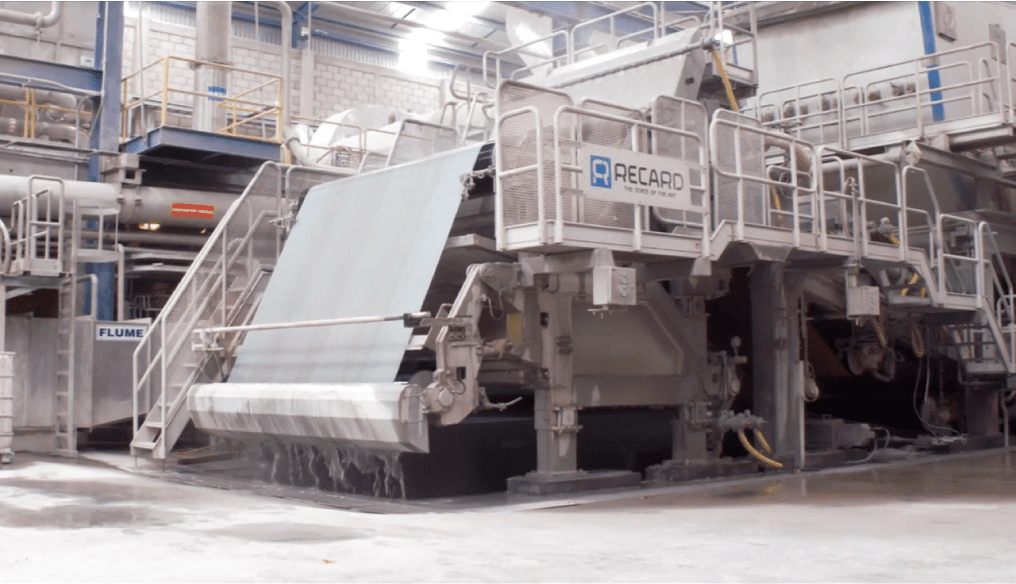 And with that, TWM is back on the road contributing to the heavy traffic … winding through mountains, down roads surrounded by bright yellow and orange houses and cacti … Banda MS's Por Este Amor is blasting out from the radio … heading back to the upscale shops, world-renown museums, and tissue potential of the country's megacity capital, Mexico City.