In a classic market of huge untapped potential, general manager Humberto Narro Flores says Absormex CMPC – with a history of double digit growth – is poised to benefit from steady population growth, improved productivity and  infrastructure, and a growing economy. Report by TWM Senior Editor Helen Morris.
The drive through the financial and industrial hub that is the city of Monterrey takes us past row after row of food outlets, air-conditioned shops, streets lined with orange trees, and high-rise office blocks made up of heavyweight international and local businesses. And it's the location of Absormex CMPC Tissue's office that helps further sum up the opportunities for the Mexican tissue market: on one side are brightly coloured, efficient and urbanised slums, scattered across the city's hills. And on the other, a wealthy neighbourhood of houses surrounded by a high-rise guarded wall.

Monterrey is a sprawling business and industrial centre; surrounded  by mountains, it is the capital of the northeastern Mexican state of Nuevo León and has hosted the United Nations summit on financing for development. In the past,  Fortune Magazine has also rated it as one of the best Latin American cities in which to do business.
Not surprising then that it was the choice for an office for Empresas CMPC. The Chilean pulp and paper giant started operations in Mexico in 2006 when it acquired Absormex. In 2011, after seeing further potential in the market, the subsidiary started operations in the  AfH market, thus further consolidating its business and presence in Mexico.
In 2015, a Valmet-supplied complete tissue production line started production, adding 60,000 tonnes of high quality toilet and towel grades to the site's annual production. Absormex now has three plants in Mexico; one for paper, one for tissue
(which has four TMs producing 150,000tpy… converting facilities are on site, as well as a second converting facility in Monterrey). The tissue site produces high-quality hygienic and sanitary products including tissue paper, baby diapers, incontinence products and wet towels. Its main brands include Elite, Babysec, Softdreams, Premier, Brazil and Cotidian. CMPC also has a diaper plant in Mexico and an additional office in Mexico City.
Humberto Narro Flores – general manager for Mexico and Central America – greets TWM with a big smile and a firm handshake at his Monterrey office. He discusses the many reasons that make Mexico such a vital market for CMPC to be present in: "It's such a key market in terms of the potential of its population and demographics," he says. "It has it all."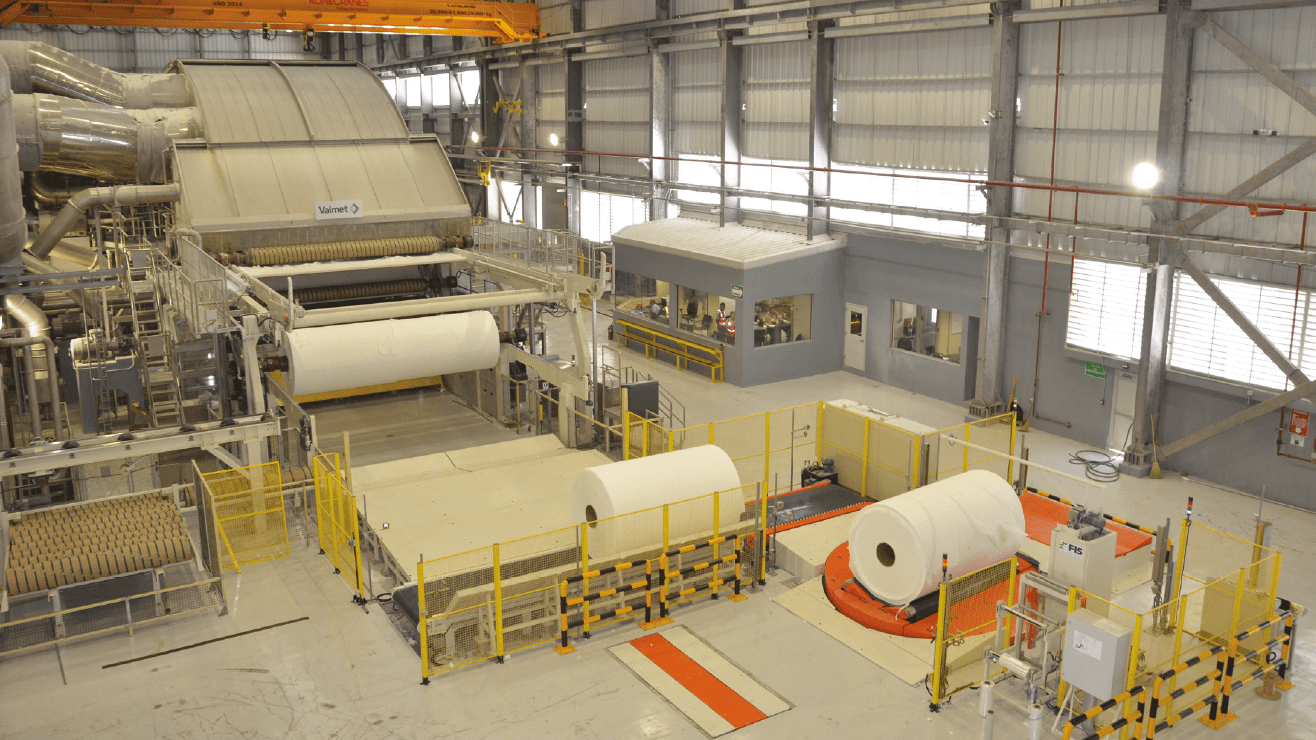 Some 60% of the company's production  is from recycled paper and 40% virgin fibres. "We don't have problems sourcing paper as we can get that from CMPC's sister companies either from the US, Brazil or Chile," Narro says. It operates mainly in the consumer and AfH markets and there is a small amount of private label, although he adds it's nothing like the percentage share seen in some countries in Europe. "I see the appeal of private label, it's more rational for the consumer," he adds. However, Absormex's main strategy in the Mexican market is to build its brands and innovate: "Since we entered this market, our aim is to be a highly efficient producer of innovative branded products. We have to be innovative with our branded products. That's the challenge. And the demand for high quality tissue products is steady."
Narro speaks easily and fluently in English, something he (humbly) attributes to his having just arrived back from a business trip in America. He talks at length about how Mexico is an everincreasingly competitive market, in part because of its potential. "Demand for tissue products is forecast to continue to grow at around 3% in the long term," he says. "Per capita consumption is still low which brings many opportunities. As product penetration is low, the more the economy keeps on growing and the population increases, and the infrastructure gets better, the more potential there is for the tissue market."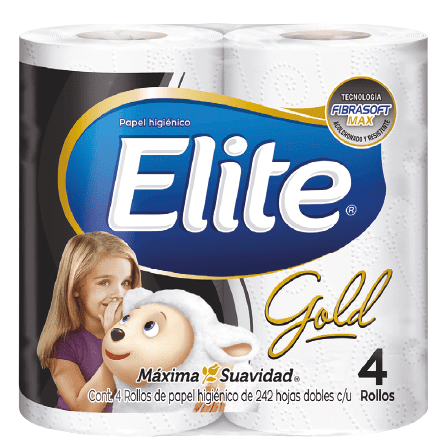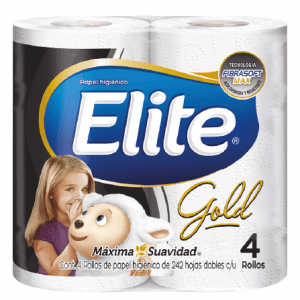 Is the Mexican tissue market in an overcapacity situation? "We are seeing an increase in installed capacity. There will also be more and more new uses that you can use the products for." The company currently mainly sells its products in the Mexican market, although it also exports a little into the Central American and Caribbean market.
This year will present some uncertainty, he adds. The region has and continues to be hit with new trade barriers as well as fluctuating economies. "We do foresee some uncertainly in the market. NAFTA negotiations, tax reforms and
Mexican elections… as yet, it's unclear the effect it will have on the economy. There's certainly added uncertainly for all players in the tissue market. But there are always some variables we can't have control over, there's always some uncertainty and volatility."
Does Mexico have what it takes to become the Southern American tissue giant? Narro believes so. "What sets  Mexico apart from South America is its steady population growth and its potential for the tissue market. We will continue to be innovative here. Productivity is key to building our brands and it's working, we have double digit growth since we set up here in 2006. CMPC has a strong commitment to Mexico."