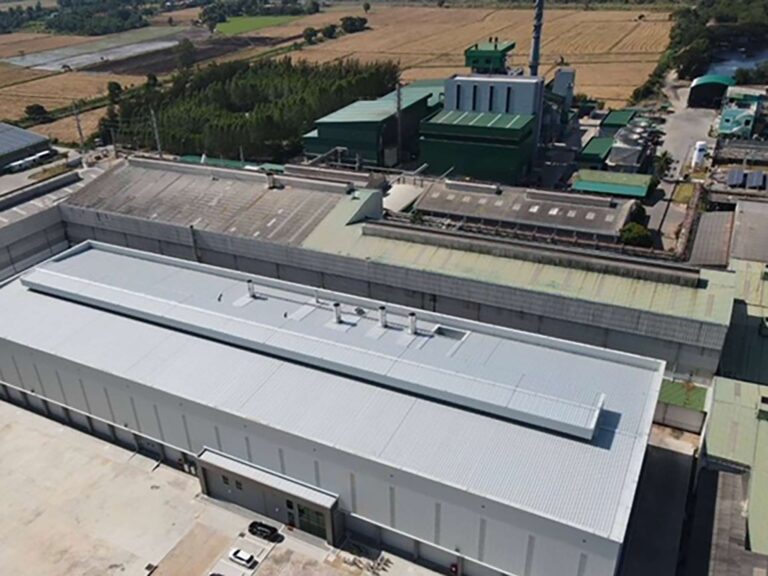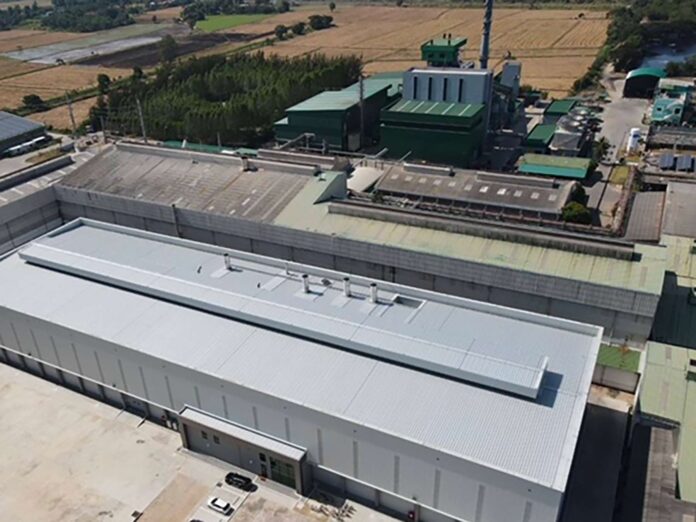 With most countries in the region now opening up, tissue is continuing on its growth path. Here, C.A.S. Paper Mill Co. Managing Director Torpong Thongcharoen describes what's next for Thailand's newest tissue entrant. Interviewed by TWM Senior Editor Helen Morris.
When a company's decision to move into tissue and towel production coincides with the onset of global trade restrictions during a pandemic, it's safe to say that on the face of it the launch has not got off to the best of starts.
A well-established paper maker, C.A.S. Paper Mill Co. announced that decision in 2018, with launch set for 2021.
Managing Director Torpong Thongcharoen, whose business intelligence is very much forward looking, reflects briefly on the near past: "The whole ASEAN region suffered from the aftermath of the Covid-19 pandemic. Most countries followed the same practice to prevent further infection by closing the border for almost all traveling. As a result, major business segments in Thailand such as tourism and hospitality were facing serious downfalls."
The future is brighter: "However, most countries are now opening up their borders and very likely will not return to the same path. We believe the AfH market and OEM is gradually coming back."
The turnkey-supply start-up, at the plant in Sing Buri north of Bangkok, includes a Toscotec-supplied AHEAD 1.5S tissue machine with a trim width of 2.8m, a maximum operating speed of 1,850m/min, producing more than 25,000tpy of premium quality tissue, is equipped with a second-generation Steel Yankee Dryer TT SYD, Toscotec's shoe press technology TT NextPress and steam-heated hybrid hoods TT Milltech-HYH."
Torpong Thongcharoen explains the build-up to the transition: "C.A.S. Paper Mill Co. is part of Thai printing supplies company Charoen Aksorn Holding Group (C.A.S. Group), which was established in 1963 and is a well-established paper trading company in Thailand. In 2013, C.A.S Group purchased Norwegian-headquartered Norske Skog Thailand – once the largest newsprint paper producer in Thailand, with operations in the country since 1994.
"The company operated a pulp and paper mill situated in Sing Buri. It first produced paper in 1994 and in total, our current annual production capacity of paper newspaper, book, magazine, textbook, brochure and leaflets – and now tissue – is 125,000tpy/150,000tpy. We are also one of the largest recycle-based paper mill in the country."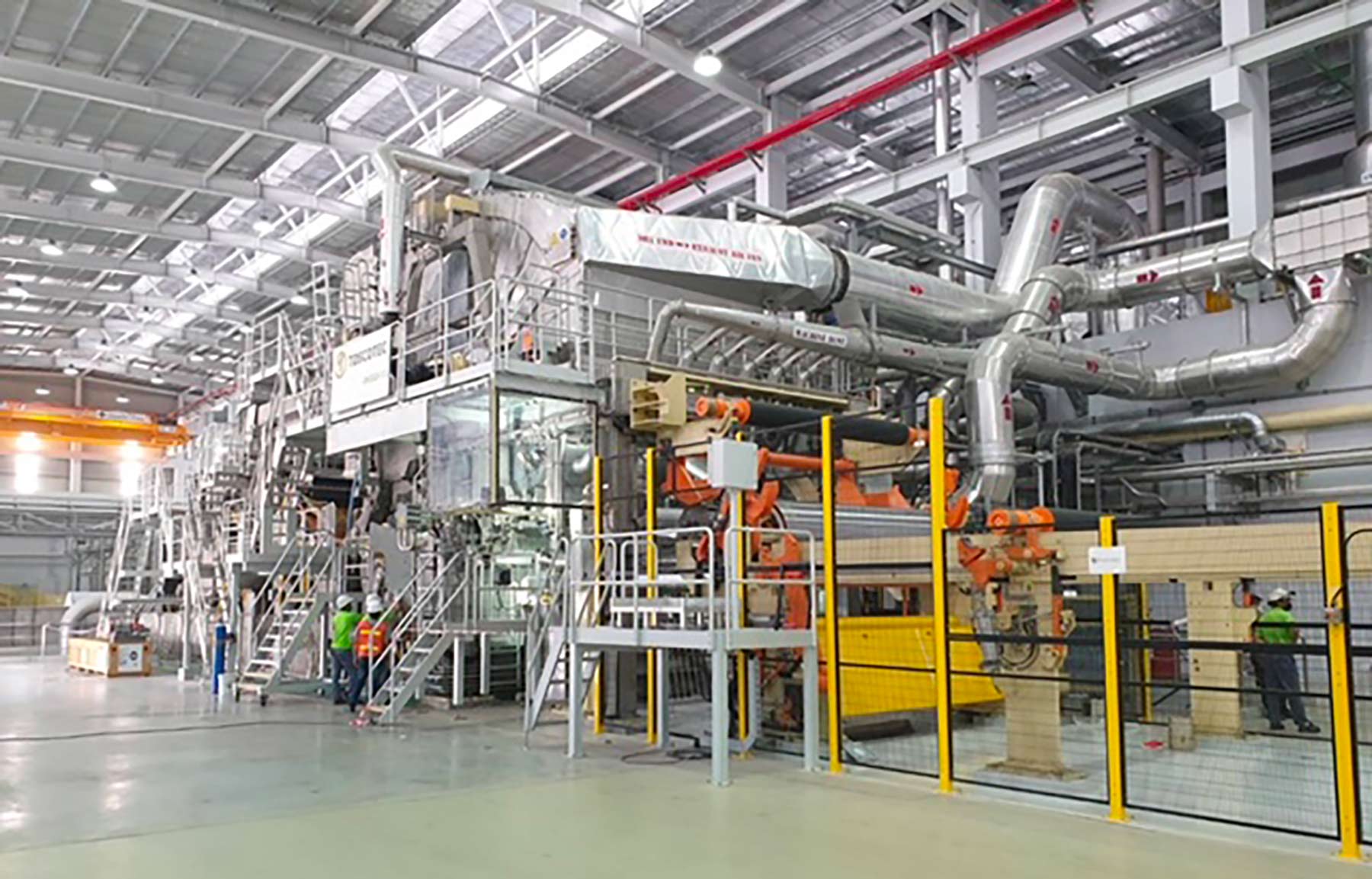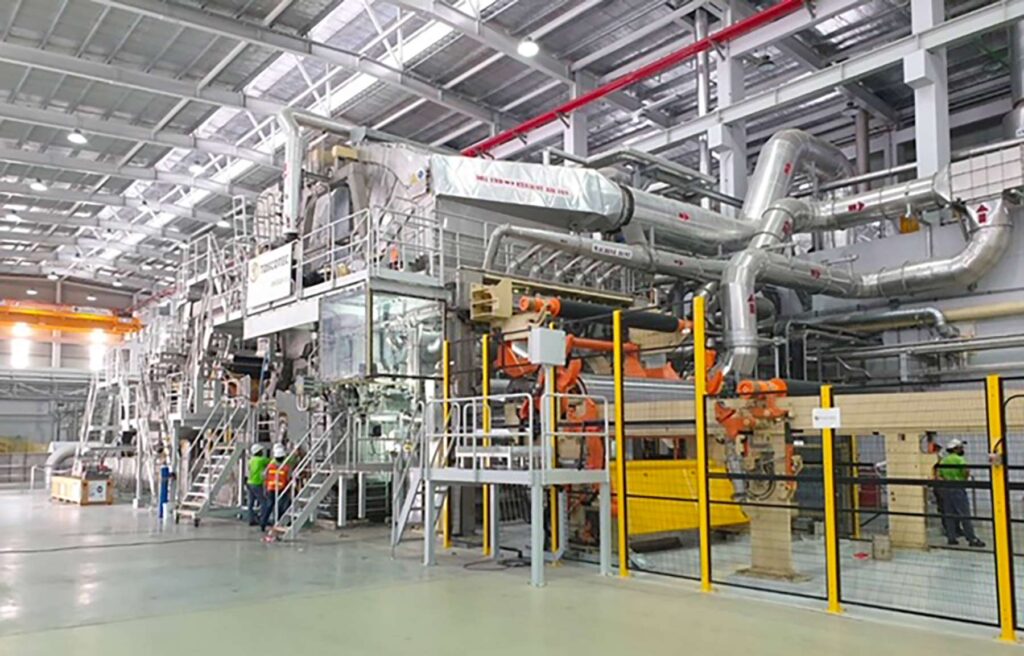 Readjusting a growth strategy post-pandemic will concentrate on OEM and the private label segment, with tissue rolls sales a significant business: "Our near-term growth strategy will be to expand product portfolio and improve our quality and service in response to these segments. Any capital investment, if any, will be small and focus to enhance our efficiency and filling up the gap in converting.
"We are expecting all sectors will grow again. 
"For now, At-Home segment will be a tough market due to the strong presence by the market leader and high brand loyalty amongst household consumer. We definitely saw that the AfH market in Thailand collapsed during the pandemic. Now that the country is fully opening, we are expecting reasonable rebound."
"Our project start-up has been delayed significantly due to the pandemic. We faced several challenges such as restriction and quarantine on traveling, postponement of delivery, etc." 
Of Thailand's general economy, he says: "Growth in urbanisation and educational development leads to change in consumer behaviour. The consumer is looking for specific quality. Market segmentation is becoming clearer. We need to focus on product development. An economic recession could accelerate the potential growth in private label at a faster pace."
Is environmental sustainability an important consideration? "We are continuously looking for environmental improvement and sustainability. Energy and water conservation are the main focus. Recycled content in our tissue paper will be an important addition. We are the one of the major recycle paper producers since the beginning, so we are already familiar with this way of working."
Does he see an increase in gross sales of tissue and towel products, and if so, what is driving that increase?
"In Thailand, we expect a natural growth in overall tissue and towel consumption. Given the fact that the population growth is on the low level but we believe the economic development will prevail in Thailand.
"Tourism and hospitality shall remain the major business segment for Thailand. Awareness for hygiene – brought on by Covid-19 – will be additional driver for tissue consumption all over the world."