Faced with regional jumbo roll overcapacity, the loss of energy cost leverage, traditional neighbouring markets hit by security issues, Egypt's Interstate Paper Industries' strategy is to find new potential growth … and offer high value added products.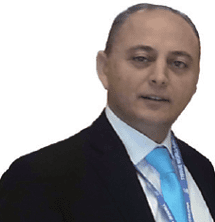 Established in 2009 in Sadat City, Egypt, Interstate Paper Industries (IPI) is a member of INDEVCO Paper Making (IPM), a division of the INDEVCO Group.
It manufactures a wide range of jumbo tissue rolls for the facial tissue, table napkins, toilet tissue markets as well as selling to household towel converters. IPI specialises in producing various grades of virgin, recycled and partially recycled jumbo tissue rolls.
IPM operates four mills: a tissue mill in Egypt (Interstate Paper Industries), another tissue mill in Lebanon and two paper mills in the USA. TWM talks to IPM vice president Imad Issa El Khoury.
How much tissue do you produce per year?
"Our tissue plant in Egypt produces 66,000MT/ year of tissue jumbo rolls for local and international tissue converters."
What recent machinery investments have you made and why?
"Our most recent investment is an upgrade of the de-inking plant. The aim of this investment is to increase its recycling capacity and improve its quality."
Are you looking to grow substantially?
"Our target for the next three years is to add one more machine to serve the international market. This will be done by acquisition or by installation of one new machine."
How much of your production do you export?
"We are exporting more than 80% of our jumbo tissue rolls production mainly to Europe, GCC and Africa, and our intention is to further increase our export volume."
(*GCC is the Cooperation Council for the Arab States of the Gulf, the regional intergovernmental political and economic union consisting of all Arab states of the Persian Gulf, barring Iraq.)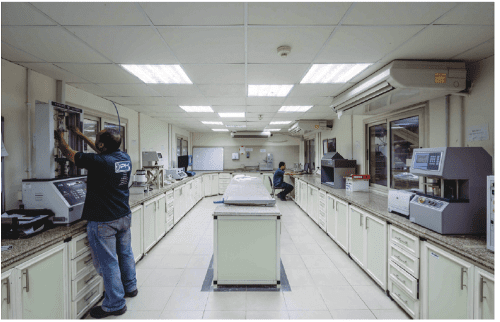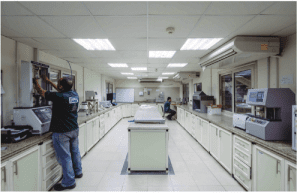 Are you seeing growth in your local tissue market?
"Egypt produces around 225,000TPY of jumbo tissue rolls; only around 100,000 tonnes are being converted locally and around 125,000 tonnes are being exported.
"In 2015, growth in locally converted tissue was estimated at around 2%; it was severely affected by a decrease in conventional export to neighbouring countries that were facing security problems such as Libya, Syria, Yemen and the Gaza District."
Are you expecting that growth to continue?
"World tissue growth is about 3% i.e. one million tonnes per year and we expect the growth to be the same for the next three years."
How is your country's economy affecting the tissue market?
"Egypt has been a major regional player during the last few years (coming second behind Turkey); recent energy price increases in Egypt coupled with the worldwide energy price decrease, as well as Euro and GBP currency devaluation versus the dollar, have negatively affected our profitability."
Is there overcapacity in your local tissue market?
"Egypt's overcapacity is about 125,000MT, so our strategy is to export to other potential markets."
Are you seeing much demand/ increase in demand for environmentally-friendly tissue products?
"Yes, but not in Egypt. Mainly in Europe and some African countries. We're seeing demand there for FSC, Eco Label, Swan label, etc."
What are the main challenges for you in the next five years?
1. Tissue jumbo rolls' overcapacity in our region (mainly Turkey and North Africa).
2. The loss of energy cost leverage (i.e. the gas price in Egypt is double the international price).
3. GBP, Euro devaluation vs. US$ .
4. Regional political instability.
What are the main opportunities for you in the next five years?
"Developing our export markets and giving our customers high value added products."