Italian tissue giant Sofidel's German sites offer a blueprint for its business strategy globally. Here, TWM meets Andreas Meyer and Domenico D'Angelo to get the latest in Europe's most price sensitive and competitive tissue market. By Helen Morris, Senior Editor
Andreas Meyer – the friendly and charismatic country operations manager of Werra Papier Wernshausen, one of two German tissue sites owned by Sofidel – greets TWM at Stendal station, located an hours drive west of Berlin.

We drive on to Arneburg, where the company's 300,000m2 mill is located alongside the Elbe river. It is, as Meyer adds, "in the middle of no-where", yet also perfectly placed to serve the substantial demand for tissue products from the neighbouring cities of Berlin, Hanover, Hamburg, and beyond.

Meyer oversees at both of Sofidel's German sites (the other one being the Werra Papier Holding paper mill and converting plant in Wernshausen).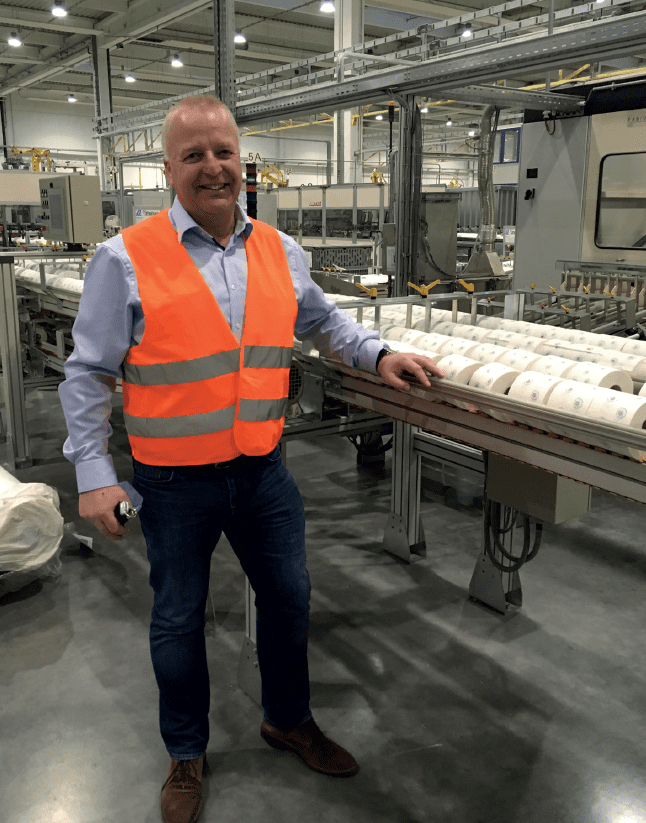 Within Europe currently, Sofidel takes the number two position, second only to Essity. And its German sites are key in its European strategy.

Established in 2004, the Arneburg plant now has 360 staff and in 2017 reached a paper manufacturing capacity of around 60,000 tonnes. It is home to a 5.6m Metso Paper cast iron Yankee PM which has a design speed of 1.900m. min, and has achieved 2,000m/min.

Of the products made on site, 80% are for private label while the remaining 20% is Sofidel's own brand. Its pulp storage capacity is 15,000 tonnes.

It produces mainly 3 or 4ply, some 5 ply also, all mainly white, and all the "very good quality" products that are in high demand in the German market, and "very different compared to the French market where 1ply is very popular", Meyer adds.

"The products that are popular in Germany are all big in diameter and also packaged in very big packs."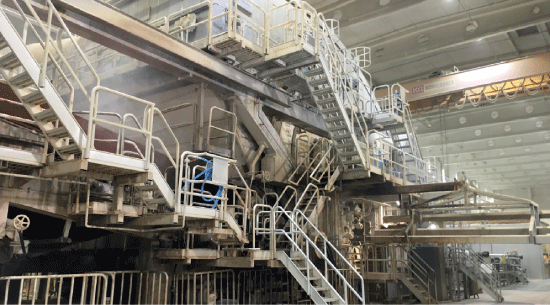 Environment is also key and the site has a range of certifications including: IS0 9001:2000, FSC, PEFC, IFS Household and Personal Care Products, ISO 14001 and 50001, and OSHAS.

Turnover in 2017 was €135m and the site exports to key countries including France, Switzerland, Poland and Austria. It also produces products for the Scandinavian market.

When TWM last visited the country for our Report in 2014, Germany's private label share for toilet paper was 84%; now, it's 87% while for kitchen towel it's 83%. "Tissue demand here is steadily increasing," Meyer says. "It's around 1.6% year-on- year and we expect that to continue. The AfH market in Germany is also very strong and stable, and a key focus for us."

"While we don't have plans in the near future for big investments here, we do have enough space to build the same again. For now, we are continuously making a lot of small improvements. Every year we need to improve, it is a key part of our strategy here in Germany as well as across Europe. Our aim is always to decrease our energy consumption. We do have a lot of space here which is very good for us because the whole building is very big and efficient to run."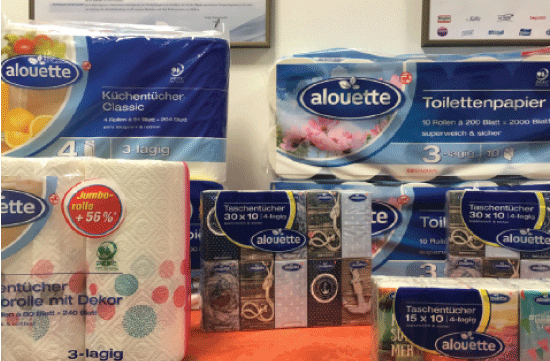 Q&A: Domenico D'Angelo, line of business director – private label, Sofidel Germany.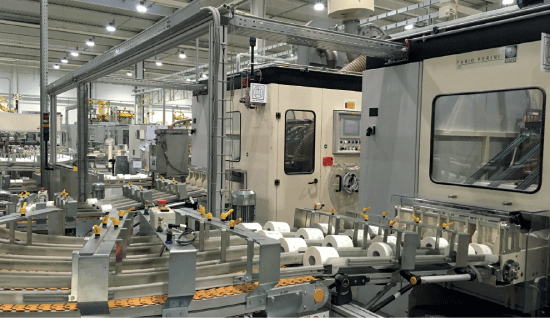 TWM/1: What are the main opportunities for Sofidel in Germany's tissue markets?
"The main opportunities are related to innovation. That's how we can create more value in a mostly price-driven industry, with the possibility to enlarge the market size as such. Just to give you an example: if you succeed to launch a household towel to be used outside the kitchen, you have created a new market that simply did not exist before."

TWM/2: What are the main challenges?
"Understanding the consumer needs is key for the German market, as well as for other national markets. The combination of innovation and the ability to meet these needs drive the set-up of new products. For example, thanks to the brand new winding technology Constellation – already equipped in several of Sofidel's production lines – we are able to produce rolls (both kitchen towel and toilet paper) which have an absolute homogeneous appearance, enhancing the overall quality of the product. The consumers have shown appreciation for this improvement, and are willing to pay more for it."

TWM/3: Are you seeing flat demand for tissue products in Germany, how are you dealing with that?
"We are focusing on innovation, developing our products to stand out from competition and finding new market niches. That's what we made with Softis toilet paper, developing a brand new air bubble system guaranteeing more softness, or launching a new household towel to be used outside
the kitchen."

TWM/4: Is demand for environmental products increasing, and how are you responding to this?
"German consumers' awareness for the environment is vital and growing, focusing not only on raw materials but on the whole production process, logistics included. Sustainability is key for the Sofidel Group, having in place strong policies to reduce carbon emissions, to source 100% certified pulp with independent forest certification schemes (FSC, FSC Controlled Wood, SFI, PEFC), and to optimise the use of water, limiting its consumption within the production processes."

TWM/5: What are the main tissue consumer trends you're seeing?
"We can see the market is keen for new, innovative products whose USP is distinctive for consumers. In this regard, New Tissue Technology (NTT) will be a key technology allowing us to launch new products characterised by unexperienced softness, thus being very resistant."

TWM/6: How have the economic conditions in Germany presented opportunities and challenges for you?
"We have experienced that the German tissue market is the most price sensitive and competitive in Europe. Especially for standard products, such as a 10-roll toilet paper pack or the 4-roll kitchen towel, you will hardly find lower prices anywhere else. That's a challenge we have to face to grow significantly in the market."

TWM/7: How are you aiming to grow in Germany?
"Standing out from the crowd focusing on innovation. Alternatively, the only other opportunity to grow would be launching "me-too products" with lower prices. A strategy that, at the end of the day, means destroying market
value. That's not a path we want to follow."

TWM/8: What tissue trends are you seeing at the moment?
"Germany is a mature market with high private label shares, especially for toilet paper and kitchen towel. In fact, private label accounts for 87% in the former case and 83% in the latter. The handkerchiefs' market is more open to brand products, with a private label share of 61%, even though growth margins are minimal. Instead, a growth opportunity comes for the kitchen towel market, increasing 4.1% last year: this means that consumers are starting to use kitchen towels for other purposes, and this represents a consistent drive of growth and product innovation."