Fine Hygienic Holding (FHH) plans to double capacity at its integrated Al Nakheel site in the next two years. Director of operations Adel Al Far explains the strategy. Report: Helen Morris, TWM Senior Editor.
One of the most striking aspects on arriving at Fine Hygienic Holding's (FHH) Al Nakheel site is its obvious potential for expansion. Located around 40 minutes outside of Abu Dhabi, the 145,000sq metre integrated space currently houses one TM that produces 55,000tpy, as well as converting lines that manage 30,000tpy, producing products mainly for the At-Home and AfH markets.
Adel Al Far, FHH director of operations, UAE, greets TWM warmly from his on-site office. Originally from Jordan, he has lived in the UAE since the start of the Al Nakheel project.
He admits it's very challenging in Abu Dhabi and the UAE: "But we're clear on our strategy here, and we have the space to grow," he says. "We offer a wide range of tissue paper products, from premium products to value products, and with an integration mill we have a unique selling point, producing either high-quality premium products or value products."
FHH – of which the Jordan headquartered, and MENA-region tissue leader Nuqul family owns the majority shares – now operates five tissue paper mills across Jordan, Egypt and now Al Nakheel, with a total capacity of 210,000tpy. It also has five converting sites in Jordan, Egypt, Saudi Arabia, UAE and Morocco, with a total capacity of 150,000tpy.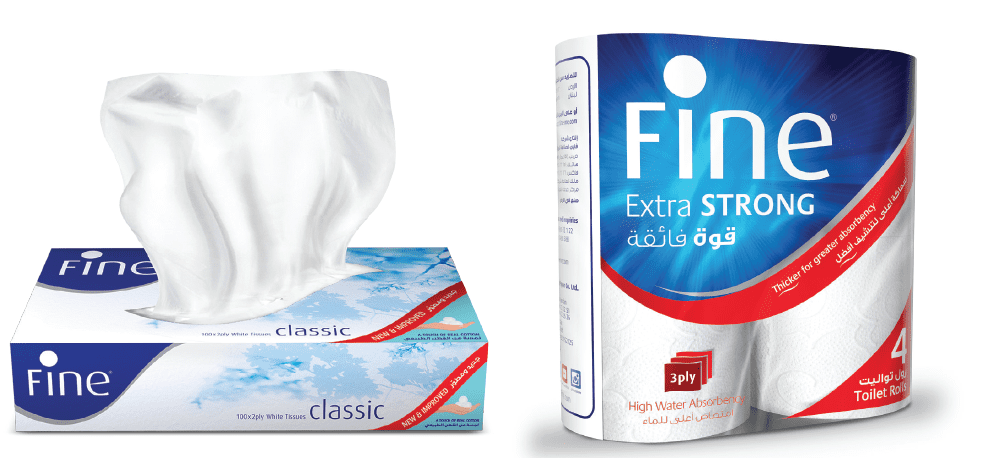 In the UAE, it is the number one player in most tissue categories, including facial tissue, toilet tissue and AfH, while it is the second player in the kitchen towel sector. Al Far says the company will continue to target and invest in these sectors.
The start-up of the new Valmet-supplied machine is a step in that direction. It has a width of 5.6m, a design speed of 2,200m/min, and is converting grades into high-quality facial tissue, towels, napkin and toilet paper for customers in the Middle East. It also included the brand-new building.
There was also impressive potential for tissue in the UAE region: "It is unique here compared to the other gulf countries," he says.
"Per capita consumption for tissue is 12kg, one of the highest in the Gulf region. The total tissue paper market size is 110,000 tones, so a big market compared with the UAE's 9.2m population."
He offers a conservative estimate of 5% annual growth for tissue in the county: "Total jumbo reels production capacity is almost 200,000 per year, almost double the demand, with two mills planned to come on stream in the first quarter of 2019, boosting the production capacity to almost 290,000 tonnes.
"This means the UAE and Abu Dhabi in particular will host one of the biggest production capacities in the MENA region."
He's also seeing AfH growing faster than retail, and the private label sector growing faster than retail and becoming more popular: "This is mainly driven by the younger generation, it's very popular with them. Tourism is also increasing this sector. Saudi Arabia is the most similar market in the region to us here, but there they don't have as much tourism as the UAE does, which really helps drive demand for AfH tissue products."
FHH's strategy is to continue to invest into a region where there was good access to energy: "We're able to sustain our operations more efficiently here. The infrastructure and logistics are much better, electricity is cheaper.
"But you can't separate the UAE with the surrounding countries," he says. "Wars impact the whole area. Syria, Iraq… so while we're seeing some demand improving the economy in the Gulf countries, at the same time political issues and oil prices are impacting us."
However, he adds that investment, especially in Abu Dhabi, is attractive: "With availability of land with excellent infrastructure, availability of gas, electricity and water at reasonable prices, access to many markets, including Lower Gulf, Saudi Arabia, Pakistan, and many other countries … it is an attractive region for us."
FHH has a strong presence in each market sector; retail, AfH and private label. AfH represents approximately one third of total tissue demand in the UAE and is estimated to be growing faster than other sectors due to high travel tourism, the World EXPO 2020, and also because 88% of the UAE population are expats. Some 65% of the population's age range fall between 25-54 years, with a male to female ratio of 72% to 28%. This all represents strong drivers for the AfH sector, and it continues shifting from premium to economy. This is also happening to other channels, but he says at a much slower rate."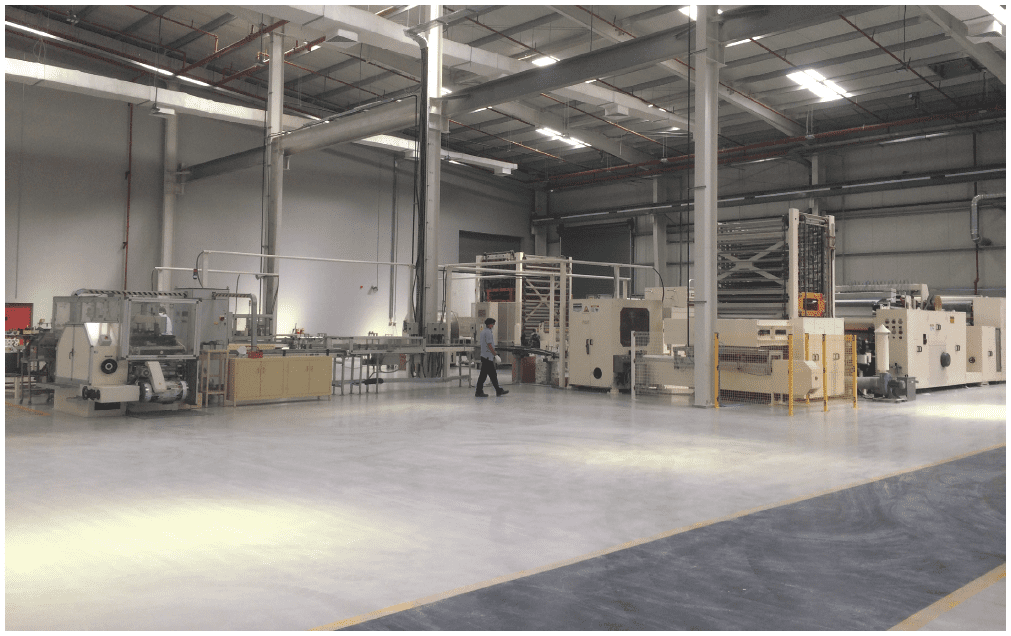 FHH is also keen on green and energy efficient operations and he adds that the group is the sole company that uses SteriPro sterilising technology, a unique sterilisation process that eliminates germs. The unique patented sterilisation process ensures that only the cleanest and best quality product reaches the consumers.
"The MENA region has surplus capacities today and will likely continue to have surplus capacities in the coming two years," he adds. "The regional demand growth has slowed down since the Arab Spring started in some markets (mainly Libya, Yemen, Iraq and Syria), while other markets' growth has slowed down because of oil prices. Consumer spending has continued to decline, and this was clear in most tissue categories. This forced all suppliers to heavily depend on promotions to maintain demand. Suppliers have also continued reducing their costs parallel with improving basic element in tissue functionality to stay attractive."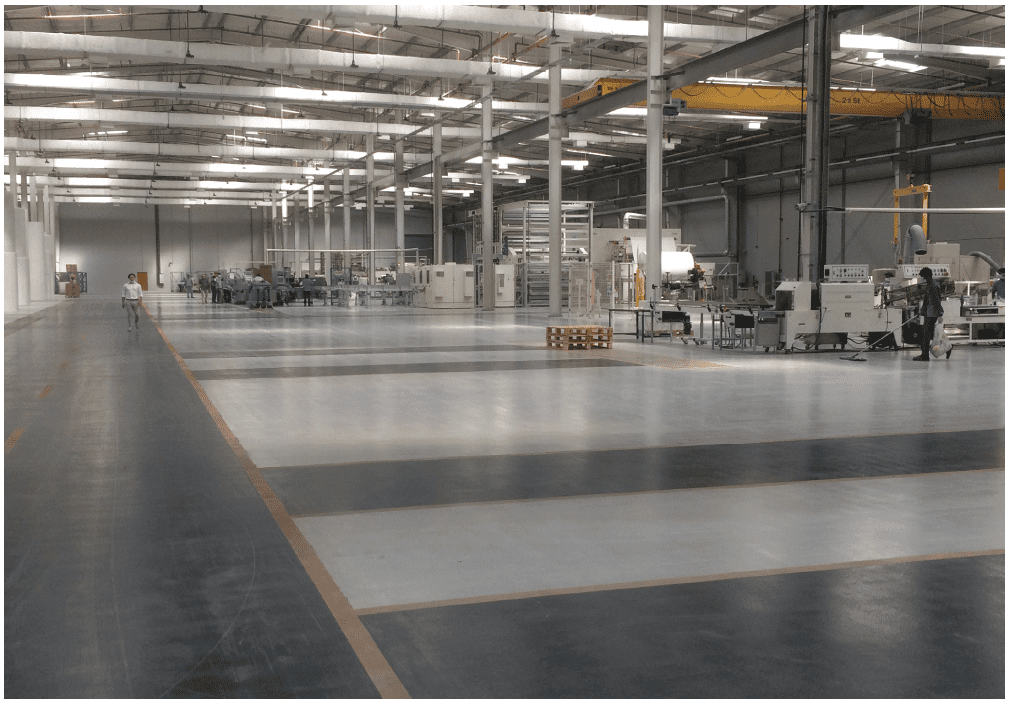 "The demand will improve if governments succeed in reform, oil prices recover, tourism improved, closed borders open, and the economic cycle improves. Still no clear picture when such will happen."
Until then, the capacity in the UAE is double the demand: "This is very challenging. With all the new mills coming on-stream, this will triple capacity," he adds. "But if the situation of the  area improved, this would be of great benefit for all the tissue mills here. We're creating a "mini Lucca"!"
---
Join the only dedicated tissue industry event that connects the East and the West!
With its strategic location, Tissue World Istanbul provides a dedicated one-stop platform for the industry from Eastern Europe, Russia, the CIS, the Middle East, Central Asia and North Africa, to meet, network and understand the intricacies involved in conducting business in such a diverse and vibrant territory.
Online Visitor and Conference Registration is now open at : https://www.tissueworld.com/istanbul/en-us/register
View the Conference Theme here
View the Conference Agenda here
View the list of speakers here