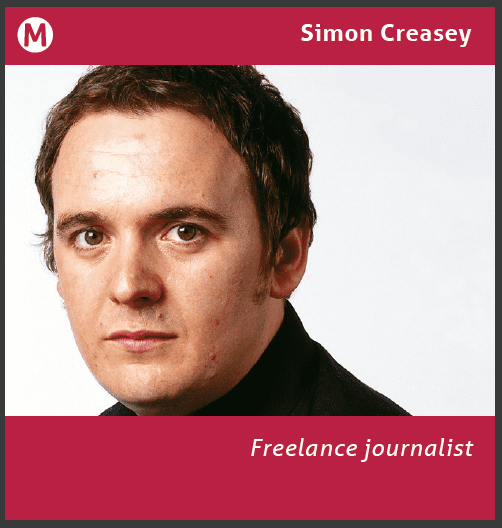 From rocketing raw material prices to cost conscious consumers with faltering brand or retailer loyalty – to discounting grocers and 'shrinkflation' – the market faces tough challenges. Report by Simon Creasey.
High volume, low profit, promotionally driven – the household paper category is intensely competitive. There is very little differentiation between brands and it's a mature category where the leading operators have been able to maintain their dominant  market share for decades making it incredibly difficult for challenger brands to gain a foothold.
What makes it even tougher for branded operators of all sizes at the moment is the combination of the growth of private label products, the rise of the discounter grocery groups and the skyrocketing price of raw materials, which has caused the cost of production to increase significantly over the last 12 months.
However, brands are struggling to pass these increases onto their retail customers because they in turn are coming under intense pricing pressure from the discounters and from cost conscious consumers who increasingly have little brand or retailer loyalty.
So how has the household paper product market been performing in retail during this turbulent period and what are the major challenges and opportunities facing brand owners in the UK, Europe and further afield?
Although there are similarities between many of the retail markets across Europe, there are subtle differences. In countries where the grocery discounter chains have managed to gain significant retail market share – for instance, Germany – they have had a major impact on pricing.
And in some markets – again like Germany – private label products are dominant, whereas in other areas – like the UK – brands account for the majority of sales, although this gap is slowly closing.
The overriding picture across European markets at the moment, according to the experts, appears to be relatively sluggish retail sales. There haven't been major falls experienced, but nor has there been major gains made. The current situation in the UK is pretty typical of the wider Eurozone.
According to Mintel, in 2016 value sales of household paper products hit an estimated £1.7bn – down marginally on the previous year. The company anticipates that due to population growth and the growing proportion of sales going through discounter grocers, by 2021 the market will have enjoyed modest growth and be worth around £1.72bn. The dominant factor on activity in UK retail at the moment is the growing influence of the discounter groups.
"At a total paper market level the rise of the discounters (Aldi and Lidl) have grown to have 10% of the market from 6.9% three years ago," says Julia Fine, analyst at Kantar Worldpanel. "Also at a total paper level, and linking with the growth of discounters, is the increase in private label paper across all three sectors (tissues, paper towels and toiler rolls). Private label has gained 6% of market share from the brands over (the last) three years."
One of the key reasons for this trend is the growing economic uncertainty in a number of different Eurozone countries, including the UK. Oday Abbosh, founder of Better All Round, which manufactures the Ora 'round' paper towel brand, says concerns about the general state of the economy remains an issue for any manufacturer or brand owner and continues to create a challenging retail environment.
"As household income continues to be squeezed, consumers remain concerned about living costs, which encourages a more promiscuous shopper," explains Abbosh. "Consumers are now much more prepared to flip between stores than they ever used to be and the more aggressive price discounting and positioning of private label is an important feature of that trend."
Branded or otherwise, no manufacturer of household paper products has been immune from the raw material price inflation that blighted the sector last year. The spiralling price of pulp was one of the main factors behind Accrol – which specialises in supplying private label products to retailers including Lidl – being forced to issue a profit warning and temporarily suspending its listing on the AIM stock exchange late last year.
Accrol may be the most severe example, but other manufacturers haven't escaped unscathed from the price hikes. In its recent financial results Essity announced higher raw material costs had a negative impact of SEK713m. "Organic sales were negatively impacted by lower market growth due to such factors as price pressure and as a consequence of Essity's decision to discontinue certain underperforming market positions and contracts as part of the company's focus on profitable growth for increased value creation," said the company.
It's a scenario that's all too familiar to Paul Fecher, chairman of Northwood. "Whether you're an international operator, an independent converter, or as we are  a reasonable sized business, there is cost inflation at a level that is very painful for everybody if you have not taken steps to mitigate," he says.
"There are certain things you can do with optimising manufacturing, there are certain things you can try to do with your products, but at the end of the day pulp for paper is such a high percentage of the value of these products that everybody is in a pincer movement.
"Whether you're K-C, Essity, Sofidel or Northwood you've got cost inflation that's already come through. Everything is increasing in price. We have to improve the quality and service, but historically you did not get paid value for your products."
Fecher says it's been difficult for companies to pass on the rising price of production to their retail customers who want the household paper product manufacturers to absorb the costs themselves.
That's why some companies have resorted to shrinking the size of their rolls – a tactic that's been branded 'shrinkflation'. But going forward retailers may have little choice in the matter because Brexit is going to hit all manufacturers and retail groups across the Eurozone hard – depending on the severity of the final terms of the UK's departure from the EU.
There are essentially two prongs to this. The UK imports more paper products than it exports, however, the weak pound means imports have become more expensive whether that's from Eurozone countries or further afield.
So there is a business case for manufacturers to step up production in the UK to service the domestic market, and given the weak strength of the pound they may additionally benefit from increased demand for cheaper exports overseas.
As Brexit inches ever closer many experts also believe there could be a shift in consumer sentiment, with UK consumers keener than ever to buy British made goods – in a poll of UK consumers undertaken last year one in seven said they were more likely to buy British as a result of the outcome of the EU referendum.
The political and economic uncertainties surrounding Brexit aren't the only issue manufacturers of household paper products have to contend with at the moment. Any changes in the Chinese paper market have the ability to distort markets elsewhere around the globe, says Fecher.
"When the Chinese government interferes with waste paper qualities being imported and those factories who have invested in huge capacities cannot use the cheapest raw material, they go up the food chain and if they go up the food chain they put a squeeze on the next grade up which is somebody else's raw material," he explains.
"This means that (particular type of) pulp becomes more desirable in China and if they suck in hundreds of thousands of tonnes of extra pulp it puts more pressure on the rest of the market."
It's a factor that Ken Messud, country research analyst at Euromonitor, also highlights, although he believes the market is well placed to absorb any potential fallout.
"The impact of potential changes in trade policies on retail tissue markets in Asia Pacific, including China – currently the world's largest market for tissue and hygiene products – can be mitigated by the expanding domestic production and locally sourced supply base built by domestic, regional and global players to increase cost efficiencies as well as shield the industry revenues from the impact of currency fluctuations."
It's clear that manufacturers of household paper products face some major challenges in the months ahead. However, there are also some exciting new avenues emerging in retail.
There's the opportunity for brand owners to do more direct-to-consumer selling through their own online sales platforms, or through an operator like Amazon, and there is also the opportunity for brands to innovate and create new product development (NPD) in response to one of a number of emerging consumer trends.
"In toilet tissue the growing trend is towards bigger packs with a reduction in sales of packs with fewer than six rolls and a rise in sales of packs with 16 plus rolls," says Kantar's Julia Fine.
"Within kitchen roll the movement has been towards rolls with more sheets – a good example is Plenty moving all its rolls to having 100 sheets in July last year."
Anecdotally, despite consumers becoming more and more cost conscious, there has also been a move towards premium tiers of toilet paper, such as quilted and lotioned, which are showing some of the fastest value growth percentage wise and is where many manufacturer are focusing their NPD efforts.
"This tightening (consumer spending) environment could provide a boost to manufacturers selling more innovative – and expensive – products as the pricing gap would be reduced," says Messud.
"Specifically, bamboo-focused brands such as The Cheeky Panda Ltd, which is already meeting a growing audience in the UK, could gain even more momentum in the coming years."
Momentum is the operative word here. The retail market for household  paper products is undergoing a period of change, and going forward it's anticipated that consumers in economies that are struggling will continue to trade down to retailers' own private label offering or even to the discounters, which would see the market share of branded operators reduced.
But for those manufacturers who are prepared to throw the dice and gamble there is a potentially lucrative opportunity to woo consumers with more premium oriented products that private label and discount grocers struggle to deliver. So although stern challenges lie ahead it's not all doom and gloom for the sector.
US Market
The US household paper product market has been relatively flat over the last few years, according to the latest data from Mintel. The $18.2bn market has endured "lackluster" or declining sales across all segments – except for wipes – and Mintel anticipates that "limited gains" will be made between now and 2022.
While branded operators have struggled due to cost conscious consumers, private label products have enjoyed strong growth and now account for 25% of the market.
"The premiumisation of private label offerings has squeezed profit margins and limited sales growth," noted Mintel in a report on the US market published earlier this year. "Sales have also fallen in smaller segments, such as facial tissues and napkins, due to pricing pressure from private label compounded by declining engagement among younger consumers."
The future outlook for manufacturers of branded paper products is unlikely to improve as the grocery discounter groups, which have had a significant impact on European markets, look to scale up their US operations. In 2017, Lidl opened its first US stores and aims to eventually have a 100-strong estate countrywide, and rival discounter Aldi which opened 150 stores in The States last year alone. The impact on the market was immediate. Kantar data showed Lidl's goods were often cheaper than US grocery behemoth Walmart's, so to combat the threat Walmart lowered its own prices. How long the different parties can sustain
this price war remains to be seen.
The other major question mark looming large over sales of household paper products in the US is President Donald Trump.
"With potential changes in trade policies discussed by the new US administration, Euromonitor International's Industry Forecast Model anticipates the impact of the trade wars on retail tissue products to be felt in the Mexican market, due to the extent of trade and imports between the US and Mexico," says Euromonitor's Ken Messud.