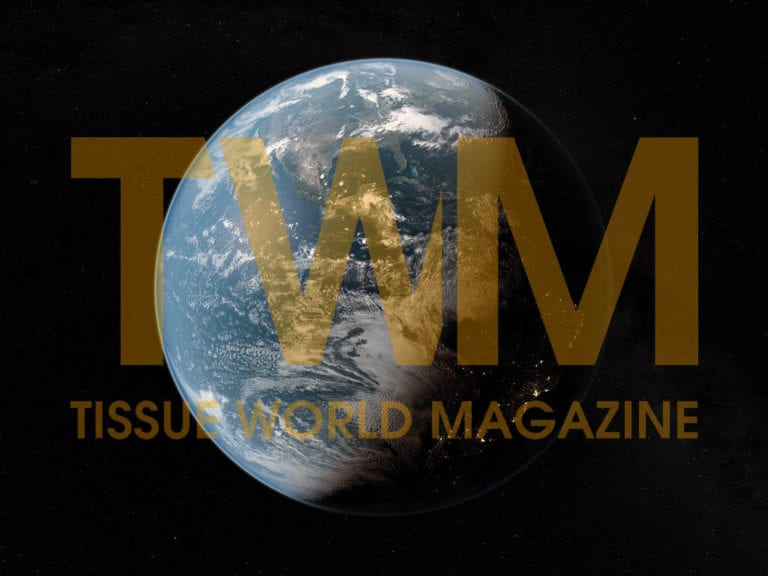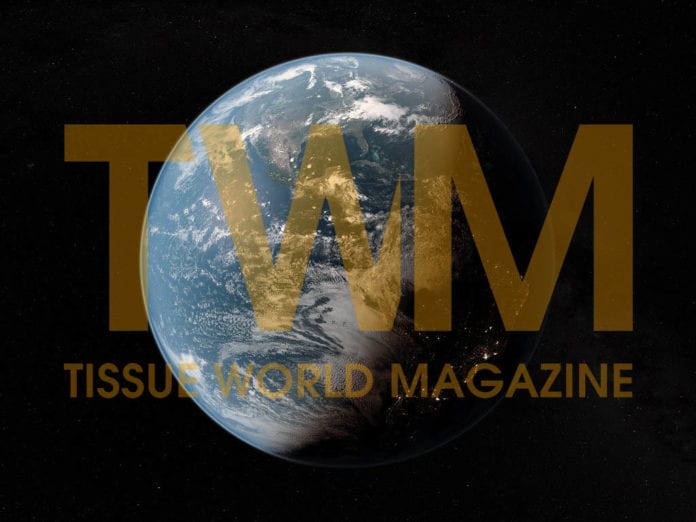 By Ian Bell, Euromonitor International's global head of tissue and hygiene research
With words such as 'feeble' and 'modest' peppering any references to economic recovery in 2014, the economies of Belgium, the Netherlands and Luxembourg continue to languish in the doldrums post global recession and the ensuing 'euro-zone' debt crisis. The latest and most protracted period of economic gloom to affect the region has however created a landscape in which tissue products have had the opportunity to deliver some surprises.
In Benelux, as across the rest of Western Europe, tissue products are broadly regarded as commodities, their performance tightly tied to that of the economy. Private label leads the way across Benelux in terms of brand share, taking a 70% value share of tissues in Belgium and a 51% value share in the Netherlands. On observing such figures, anyone could be forgiven for thinking that, in this corner of Europe at least, tissue products are regarded as a lost cause in terms of value growth. However, dig a little deeper and there is a glimmer of hope, suggesting that the region's continuing economic woes are creating pockets of opportunity – perhaps surprisingly – for premium tissue products.
Unemployment rates across the region are the highest they have been in a decade: Belgium 8.4%; Luxembourg 5.5%; and the Netherlands 6.7%. With relatively high unemployment and job insecurity, consumers have looked to curtail expenditure, promoting 'staying at home as the new going out', and here lies the opportunity for tissue products.
PREMIUM PRODUCTS FIND POCKETS OF OPPORTUNITY
Of course, many consumers are still looking for cheaper alternatives, and value-for-money brands are a favourite as families seek cheaper products in order to balance the household books. The strength of private label is testament to this. Perhaps unexpectedly, however, sales of some premium tissue products have risen as consumers forced to spend more time at home have traded up in an attempt to improve their domestic environment/experience.
'Instead of going out to dinner, consumers are opting to entertain friends at home, prompting increased sales of kitchen towels, tissues and toilet paper.'
Instead of going out to dinner, for example, consumers are opting to entertain friends at home, prompting increased sales of kitchen towels, tissues and toilet paper. Even something as mundane as the increased number of consumers choosing to stay at home during holidays and higher unemployment rates have both resulted in more time spent at home thus having a positive cumulative effect on sales of tissue products.
Despite the woeful wider economic circumstances, retail tissue experienced healthy growth of 5% in value to reach sales worth €511 million in 2013 in the Netherlands, while Belgium saw a 2% value increase to reach €303 million, which is not bad for a category that many may have presumed to be struggling given the circumstances.
SCA MAKES GAINS IN TOILET PAPER
Toilet paper – the Benelux's largest tissues category, accounting for 63% of all value sales – is a prime example of a category following the premiumisation trend. While standard toilet paper remains the dominant category in the region, in the Netherlands in particular, it is luxury products that have seen the most dynamic growth of late, driving 6% value growth in the category in 2013. Of course, these gains have not happened by accident; branded manufacturers have been savvy to capitalise on the stay-at-home trend. SCA's Edet has made the largest gains in the category.
Products on offer include premium paper with almond milk and wet toilet paper complete with a hanging mechanism for convenient storage. These innovations have served to entice some consumers away from standard products. Despite the proliferation of private label products in the category, and the difficult economic conditions, Edet gained share in the Netherlands in 2013. The brand's bold investment in luxury products has not only paid off, but it has also helped to drive growth in the category.
[box type="info"]
BENELUX IN NUMBERS
70% Private label value share of tissues in Belgium
5% Growth in retail tissue in 2013 in the Netherlands
63% Toilet paper value sales[/box]
SMALLER SHEET OPTION PROVES POPULAR IN THE KITCHEN
Although the private label stronghold in tissues is continuing, similar premium innovations are aiding value growth here too. Decorated boxes, tissues with a fragrance and pocket tissues with a menthol or eucalyptus scent drove 3% value growth in tissues in 2013 across. Product names– Lotus Ultra Soft, Tempo Box Four Plies and Kleenex Balsam Fresh to name but a few – are playing on consumer desires to bring a touch of luxury to the home.
'Luxury toilet paper products have seen the most dynamic growth of late, driving 6% value growth in 2013.'
The kitchen towels sector, meanwhile, is benefitting from consumers trading down from more expensive home care wipes and, as a result, the category recorded 4% value growth in Benelux over 2013. Cost-saving innovations such as maxi rolls and the option to tear off smaller sheets in the case of SCA's Okay – an innovation that gained the Okay brand share in 2013, taking its value share in Benelux to 13% – have proved a hit with consumers by tapping into their budgeting concerns.
DISCOUNTING HELPS NARROW THE PRICE GAP
While branded manufacturers' achievements under difficult economic circumstances should not be overlooked, an element of tactical pricing has also served to buoy sales. Disguised under various formulae, such as six rolls plus two free, right up to 32 rolls plus eight free, tissue products have been increasingly sold in jumbo, mega and economy packs. Although eating into profit margins and not an ideal tactic for branded manufacturers, this narrowing of the price gap between premium and standard products has helped convince consumers to trade up.
PRIVATE LABEL CONTINUES TO PILE ON THE PRESSURE
Looking ahead, despite the recent success of some premium products, that these pockets of opportunity will continue is by no means guaranteed. Consumer preferences could easily swing the other way, with budgeting taking precedence. The year to come is however likely to see the region defined by two contradicting trends. On the one hand, stay-at-home consumers will treat themselves to more comfort and higher quality, offering opportunity for brands to capitalise. On the other, the continued impact of the recession will cause consumers to search for cheaper products within tissue, putting private label firmly in the driving seat. Whichever way the category tips however, in a bid to bag some share from the premiumisation trend, private label manufacturers are also likely to offer more in the way of luxury products in their ranges. Priced lower than premium brands, these economy-luxury products will further pile the pressure on branded manufacturers.
GROWTH FORECAST DESPITE CONTINUING CHALLENGING CIRCUMSTANCES
Whether the balance will tip towards premium branded products or private label products in Benelux in the year ahead remains to be seen; however, the branded tissue products that have found success in 2013 serve to illustrate that, even in a mature, commodity category, the right innovation can generate growth momentum out of the gloom, despite the most challenging of economic circumstances. With forecast value growth for the Benelux region likely to be around 2% for 2014, retail tissue products have proven once again that they are nothing to be sniffed at.
'The continued impact of the recession will cause consumers to search for cheaper products within tissue, putting private label firmly in the driving seat.'