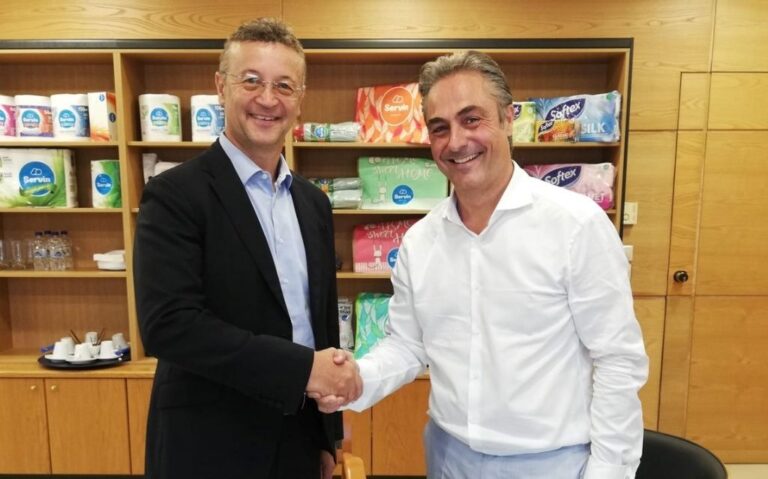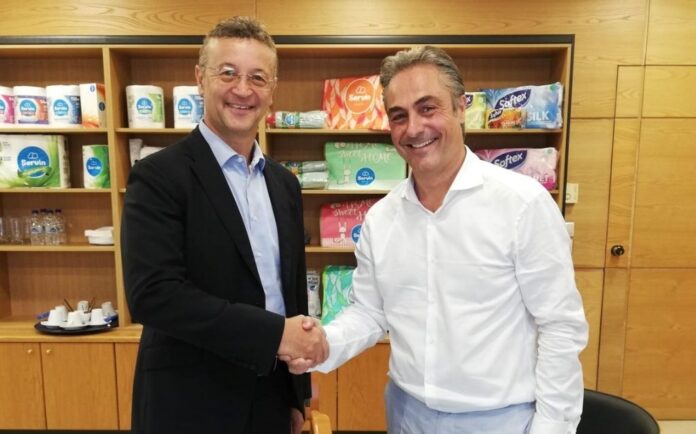 Greek tissue converter Intertrade Hellas has signed for the supply of a complete turnkey line, a move which will make it the country's largest tissue manufacturer.
The A.Celli iDEAL Master 2000L has a width of 5.6m, a design speed of 2,100m/min, and a working speed of 2,000m/min.
The scope of supply also includes a double format 16" Forged Yankee Dryer.
Ioannis Delidimos, Chief Executive of Intertrade Hellas, said: "The tissue machine will be able to supply the Greek market with the highest quality of tissue.
"It is indeed a historic moment, and we are very proud of it."
A.Celli will also supply a latest generation three-ply E-WIND T200 slitter rewinder and an R-WAY reel handling system, consisting of conveyor belt, wrapper, up-ender and labelling system.