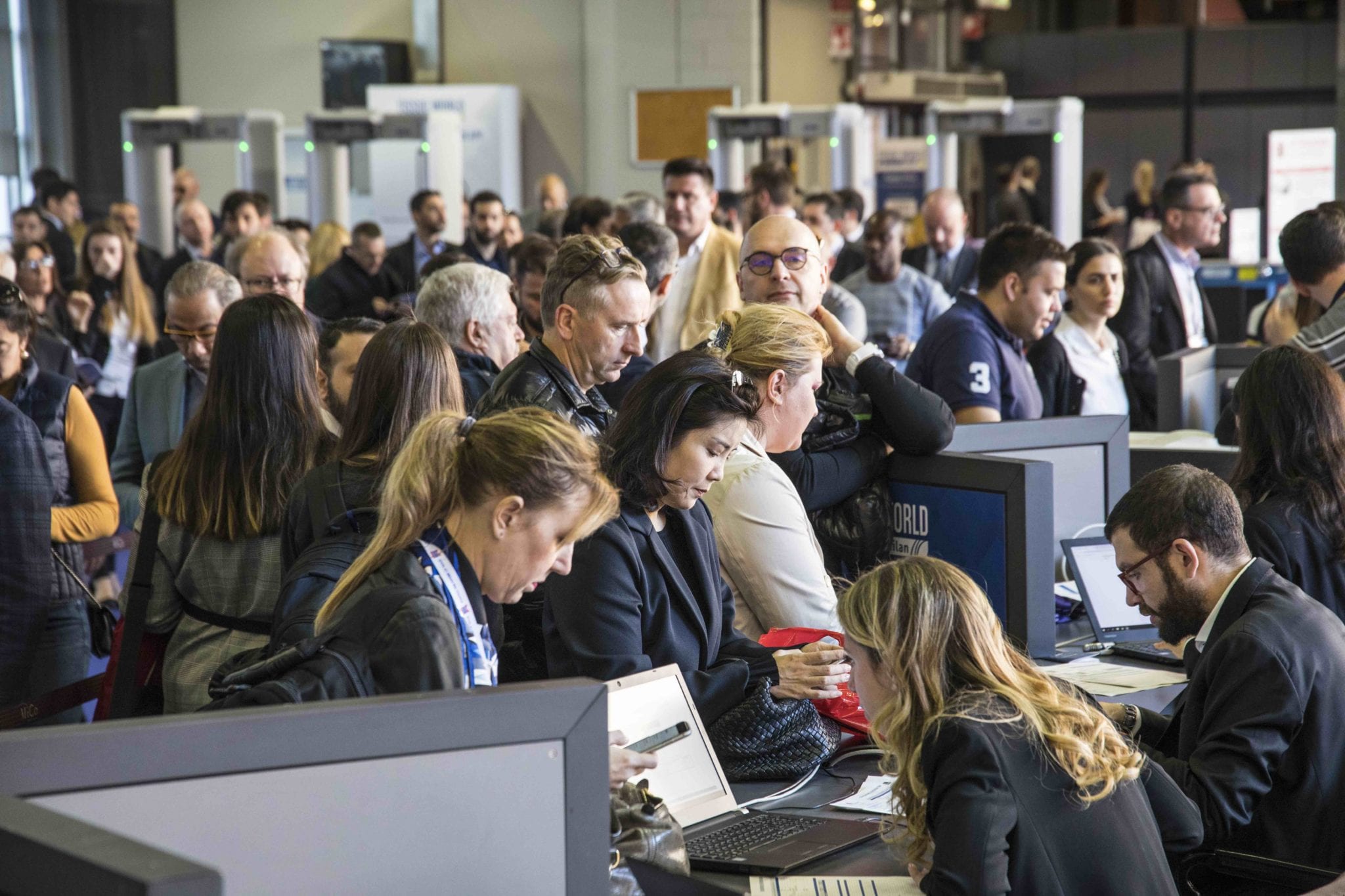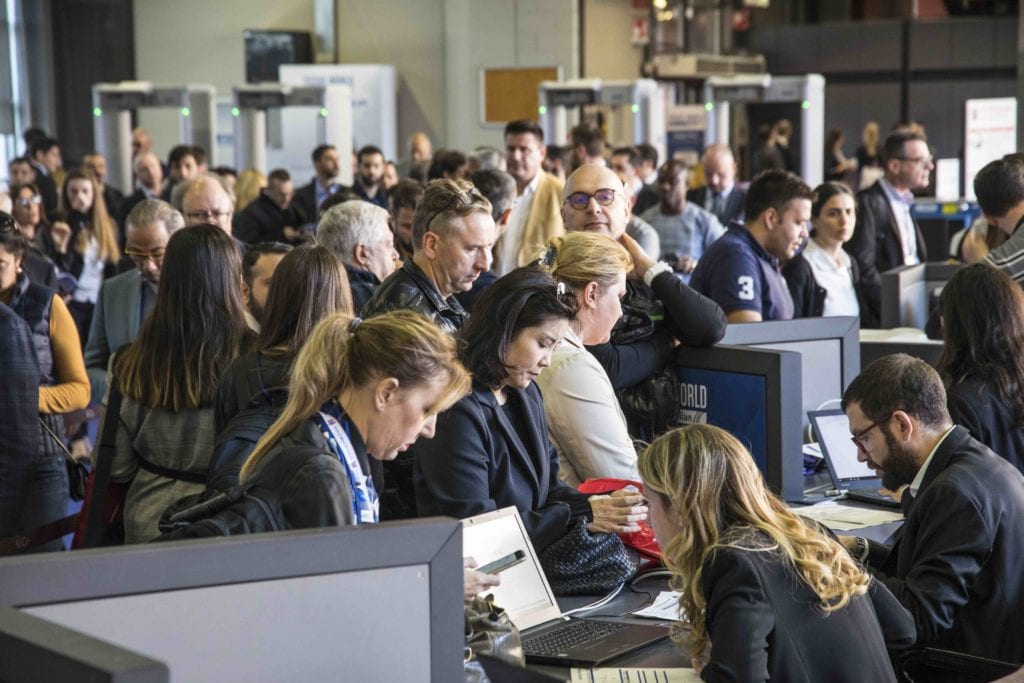 Tissue World Milan 2019 was a global event which welcomed 3,200 participants from 91 countries, with the highest number of attendees coming from Italy, Germany, USA, Turkey, UK, Spain, Serbia, and Sweden.
Held at Fieramilanocity from 25-27 March, the world's largest dedicated tissue industry event featured 172 exhibiting companies showcasing the latest technical and innovative developments.

A three-day conference – 'Smart and Sustainable – Strategies to Stay Sharp as a New Decade Dawns' – heard the latest from 60 expert speakers, including the keynote address entitled 'Creating today a sustainable business for tomorrow', delivered by Essity president and chief executive Magnus Groth.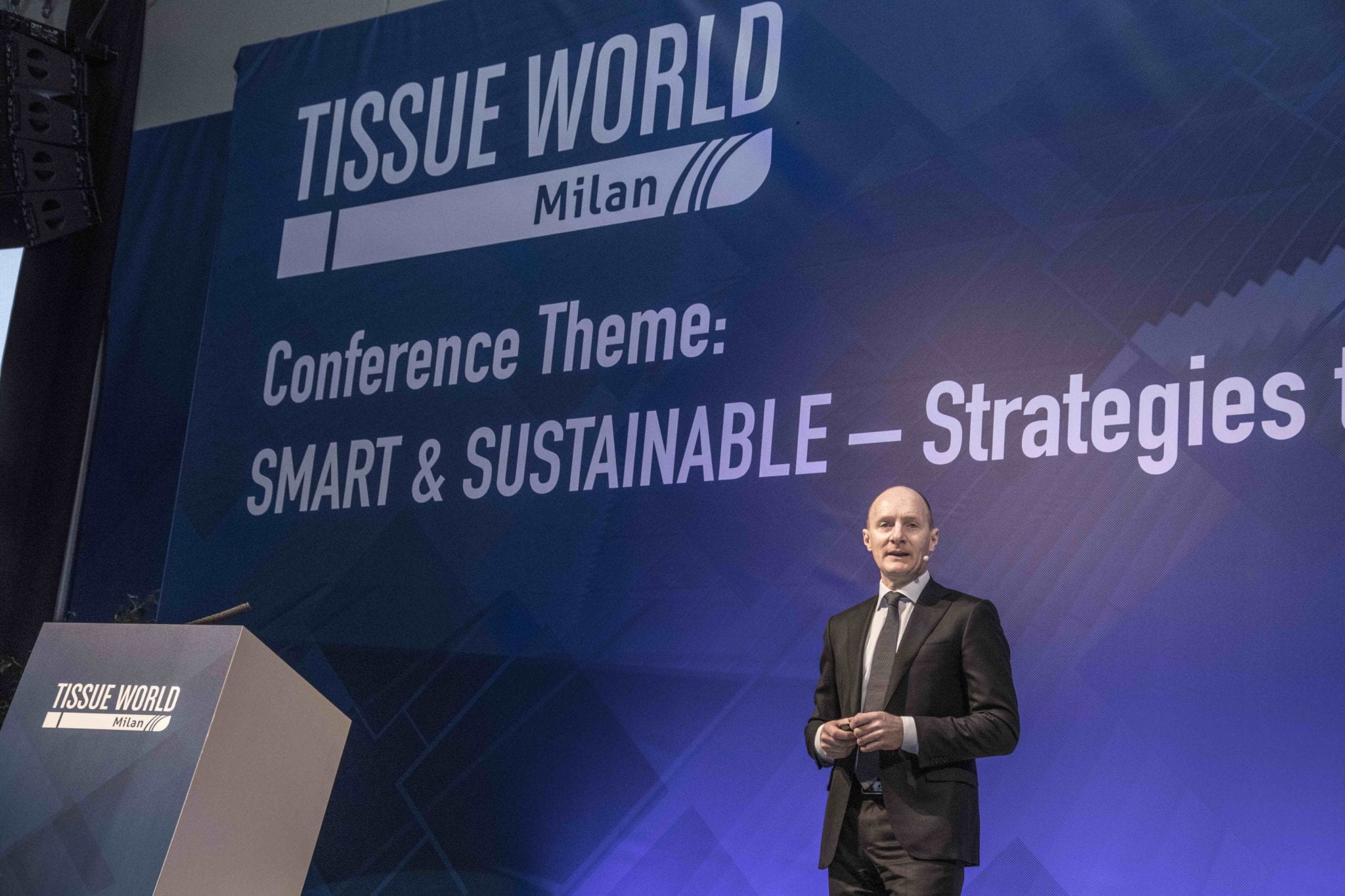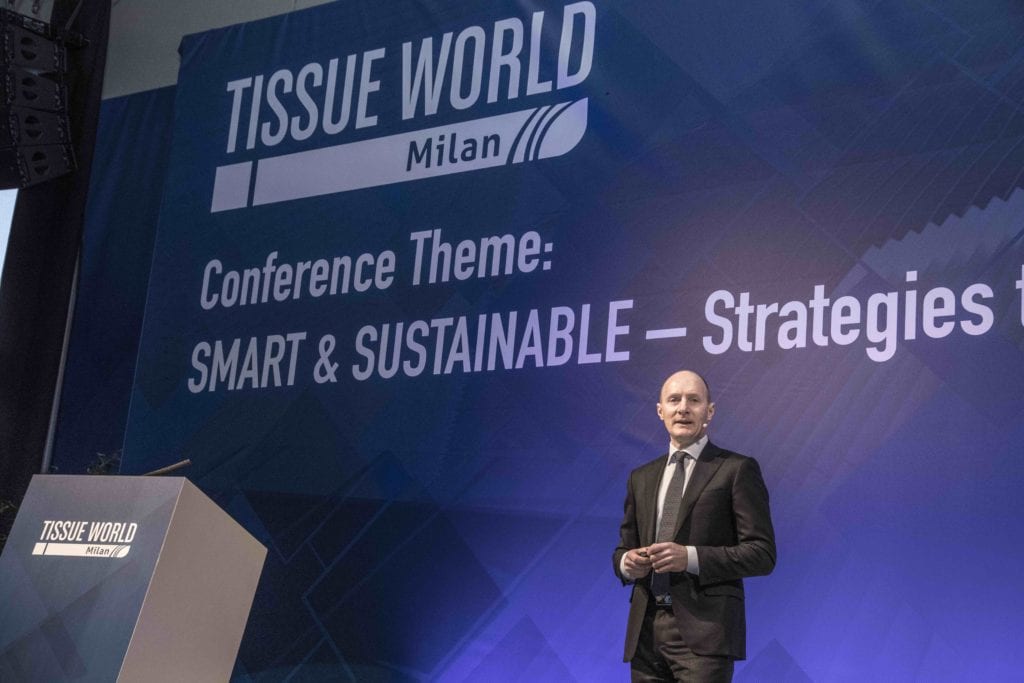 It also included a Senior Management Symposium, Technical Sessions, and a Yankee Dryer Workshop.

New to this year's event was the 'Mill of the Future Zone' where visitors donned VR headsets to experience the very latest tissue making technologies, with solutions from Andritz, Firefly, Körber Digital, Valmet and Voith.

The Tissue World magazine Mills Awards were also held for the second time and bestowed awards in two categories.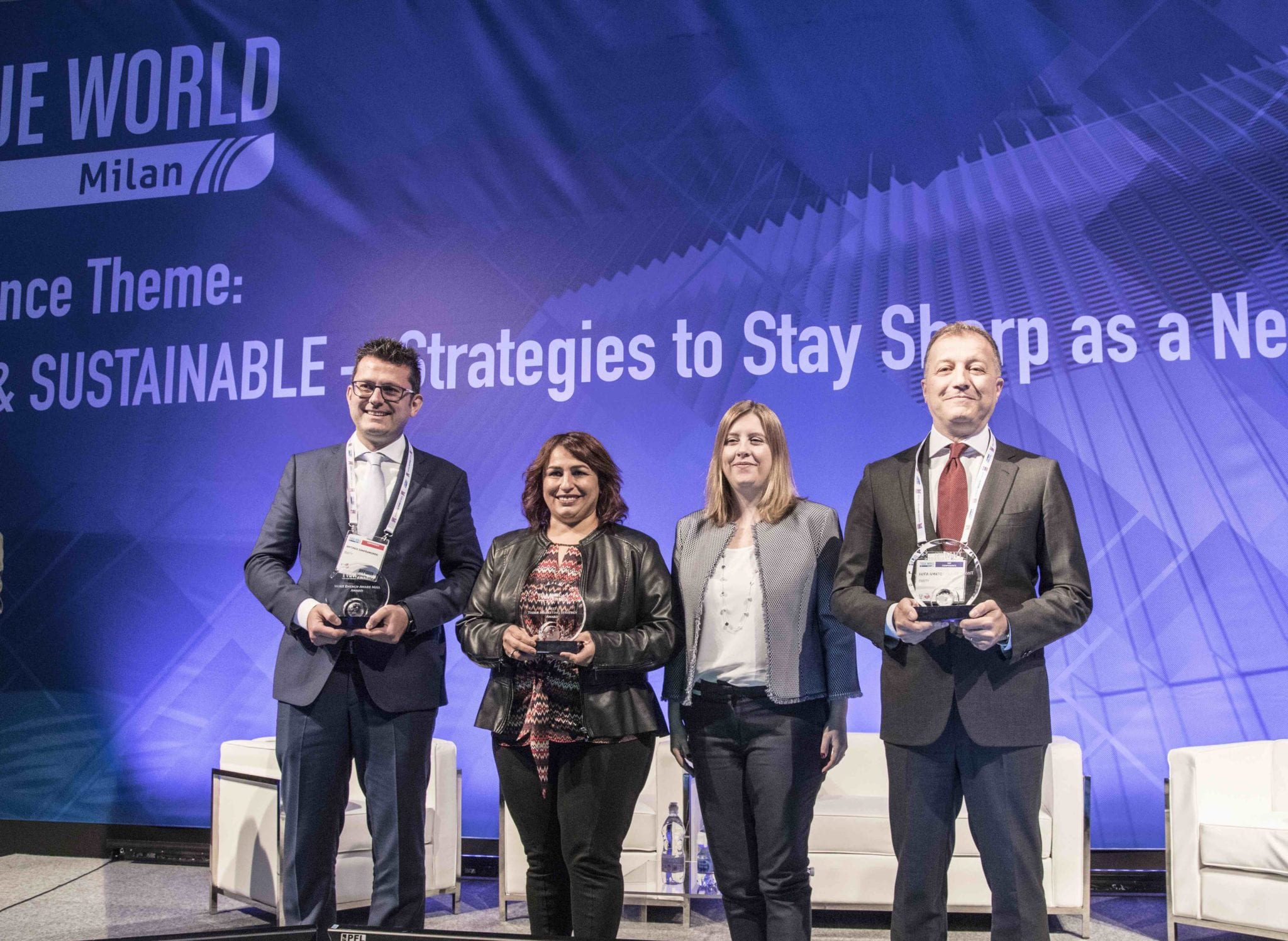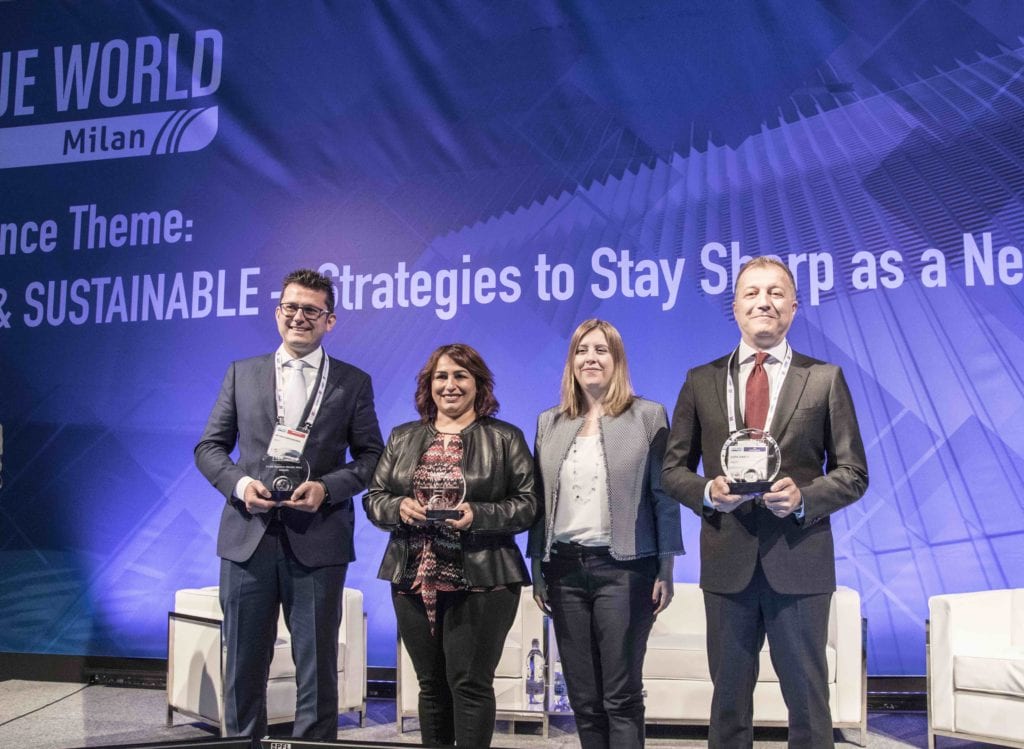 The award for Best Tissue Marketing Strategy was shared by two companies: Essity for its 'Take Back the Lunch break' campaign, which promoted data demonstrating the benefits of lunch breaks for employee productivity and happiness; and Hayat Kimya for its successful creation of a new product category – detergent wipes – offering consumers the practicality of tissue paper and the hygiene of detergent in just one product.

Essity won the award for Most Energy-Aware Mill, showcasing a solid track record of improvement in energy consumption on its Lucca operations site.

Having reduced its energy use by 13% over the last 10 years, the company reduced it a further 5% in 2017 and 2018 – the equivalent to the CO2 emissions produced by 1,300 cars travelling an average 15,000km.

Two networking functions were held: Tissue World's Aperitivo on the first evening, and the traditional Happy Hour on the second evening with live swing music.
Tissue World – and 2021

Tissue World has kept its vow to circulate and will move its 2021 event to Düsseldorf, Germany.

Since the launch of the first Tissue World back in 1993, the event has taken place in different European cities.

After two editions in Italy, in a great city that graced us with its design, quality and impeccable services, Düsseldorf has been carefully chosen based on an in-depth market study and survey responses from industry stakeholders.

The move will offer new business opportunities for all industry players.
Built on 26 years of history, Tissue World covers the entire tissue value chain, from raw material suppliers, finished product manufacturers, jumbo roll suppliers, converters, traders to paper machinery makers, packaging equipment suppliers and many more.

Tissue World trade shows and conferences currently take place across five cities: Milan, São Paulo, Miami, Bangkok and Istanbul.

Tissue World also publishes Tissue World magazine, the leading independent news provider for the global tissue business.