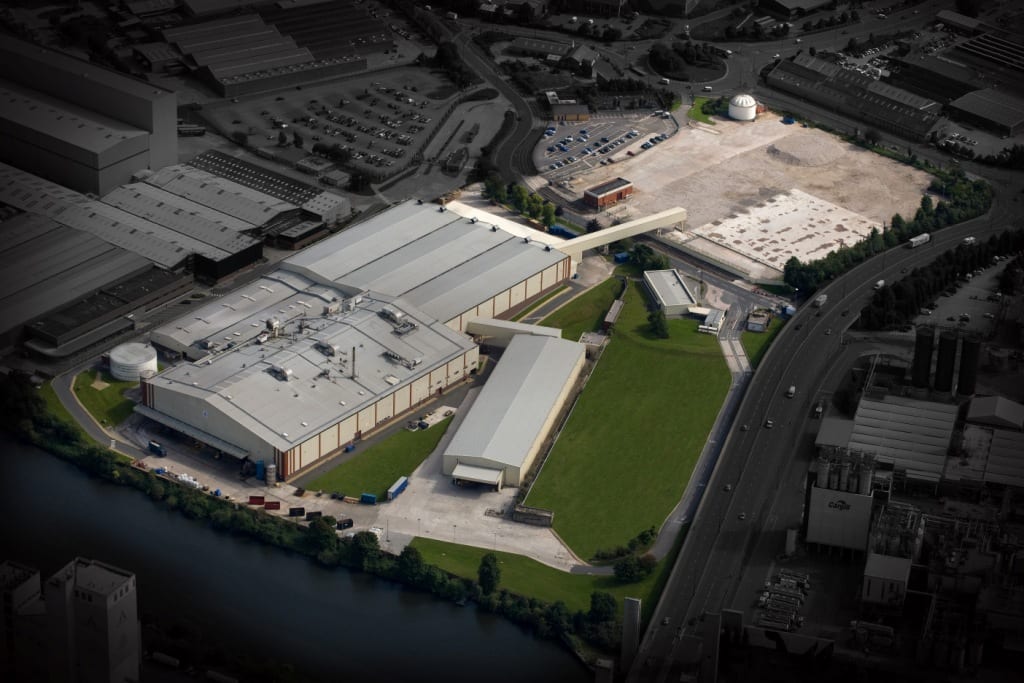 With its focus on innovation and sustainability, SCA has taken the top spot in the UK tissue market. TW visits its renowned Manchester mill on the city's Trafford Park.
By Helen Morris, Tissue World Editor
Trafford Park is a huge, sprawling industrial complex to the west of what was once the pre-eminent mercantile city in the world. A short distance from here the Manchester Ship Canal, an astonishing engineeringachievement of its day steering ocean-going ships through a built-up urban landscape, sent out products from the post-Industrial Revolution – cotton garments, Rolls Royces, Leyland trucks and buses, trains, tweed jackets, tea, marmalade – via Liverpool to the landing stages of the Empire and its trading partners… which was essentially everybody.
Of course the Empire has gone and the trade winds have shifted, but a busy, thriving complex remains and plans for a heavily Chinese-funded Freeport at the Liverpool end of the canal will be a massive boost in the near future.
Just down the road is the home of probably Manchester's most famous product today … the US Glazer family-owned Manchester United Football Club, English Premier League champions and a brand followed avidly from Beijing to Johannesburg to Los Angeles with a claimed 800 million supporters worldwide.
SCA too is a league champion, the top player in the UK tissue market even with recent European Commission monopoly rulings going against it. Fortunately, SCA Hygiene Products' Manchester mill is conveniently located on the edge of the park, so as the local authority seems less than keen on sign-posting to help first-time visitors, it's easy to find.
Site manager Colin Popplewell, a Scot, nods to the glorious Mancunian traditions when he explains the company's key market strategies of sustainability and innovation as a way of maintaining growth in a difficult market: "It goes to show that manufacturing isn't dead in Britain," he says.
A former Procter & Gamble site, it is now completely selfsufficient producing tissue and towel on one paper machine and three converting lines. The UK tissue market is mostly made up o f international tis sue giants; SCA's presence there is substantial and the UK and Republic of Ireland are the company's second largest market in terms of sales, with SEK 9,084m recorded in 2012. In the UK hygiene sector, it has a strong footprint in the branded sector and the retailer's brands' sector and it is also the second largest consumer tissue company in the UK, with brands Plenty, Cushelle and Velvet. In the UK & ROI AfH market, SCA products include Tork tissue and Libero Up&Go baby nappies.
"Consumers are requesting one big roll for convenience so we are increasing the flexibility of our mills to accommodate this and respond to consumer demand" 
Colin Popplewell, site manager
The company credits its success in the retail market to listening closely to what consumers need. The Velvet brand, for example, provides consumers with 'ethical luxury' by offering a tissue product that has sustainable credentials, but according to Popplewell hasn't lost quality. He adds: "Strong branding initiatives ensure that there is a local market for our products. We don't need to export any of the products we make at the Manchester site, we are sold out here in the UK."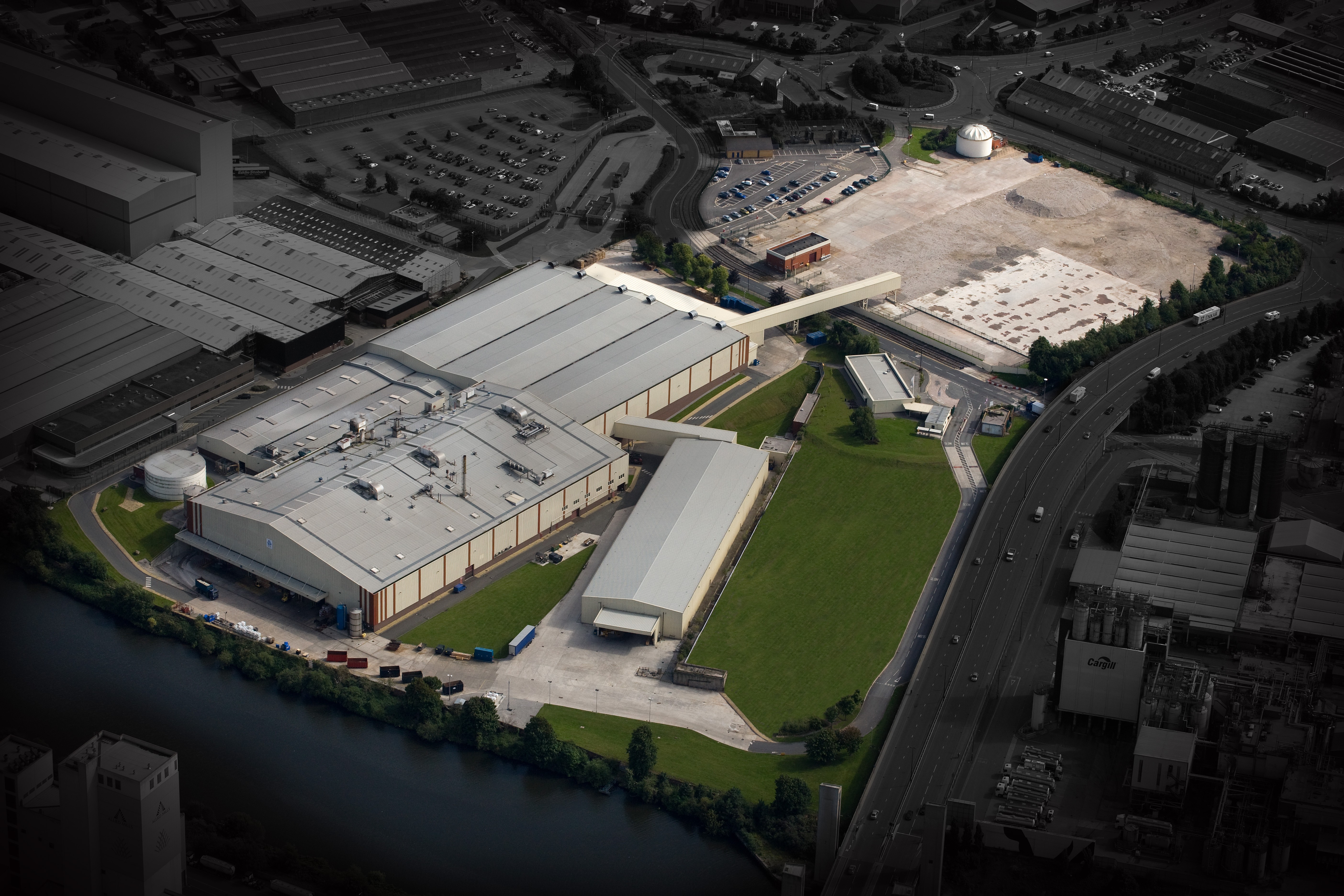 Following the purchase of G-P's European tissue business in July 2012, SCA's fleet o f mills at Manchester , Chesterfield, Skelmersdale, Prudhoe in Northumberland and Oakenholt in North Wales have been joined by Oughtibridge near Sheffield and Stubbins near Bury. "It was a fantastic acquisition for the European tissue business," Popplewell says. "But the European Commission said that in the UK & ROI we needed to divest the former GP manufacturer and retailer branded businesses following the purchase. As such, we didn't make any additions to our consumer tissue portfolio, but have strengthened our presence in the AfH market."
He adds the purchase means SCA can "benchmark against any TAD machine. This site is very product-specific, but we are seeing changes in demand from the UK consumers which we are responding to. We're also seeing a move towards bigger rolls in the private label sector and consumers are requesting one big roll for convenience so we are increasing the flexibility of our mills to accommodate this and respond to consumer demand. There's been a lot of innovations with household products; there is definitely growth there and we are adapting what we offer."
However, Popplewell adds that the Manchester site isn't planning any further major tissue investment at this time. "At the moment, we're looking into further energy saving projects, this is key to reaching our sustainability goals. In converting, recent projects have meant that we've reduced our energy savings by 20%. For our TAD machine, we use a pre-dryer system more efficiently which means we have made energy reductions. As a mill, we're also a heavy user of water, but we have targets in place to reduce our consumption by 50% over 5 years and our overall energy usage by 3-5% year on year."
Down the road the new football season is underway at the Theatre of Dreams, the popular name for the Manchester United ground. There too the talk is familiar – energy efficiency, innovative tactics, staying ahead of the game, keeping on the ball, investing in new talent … giving the customers what they want.
[box]
TIMELINE
1990 – acquired British company Reedpack and increased sales in the packaging business by 42%
1996 – acquired the Prudhoe tissue mill from K-C
1998 – acquired Rexam PLC's corrugated board business
1999 – acquired British tissue producer AM Paper
2003 – acquired building materials distributor BCL
2008 – sold its conventional corrugated packaging business to Spanish SAICA
2012 – divested packaging operations (Containerboard Paper Division and Paper Recycling Division) to DS Smith. Acquired the G-P EMEA away-from-home tissue businesses and Lotus Professional brand
[/box]