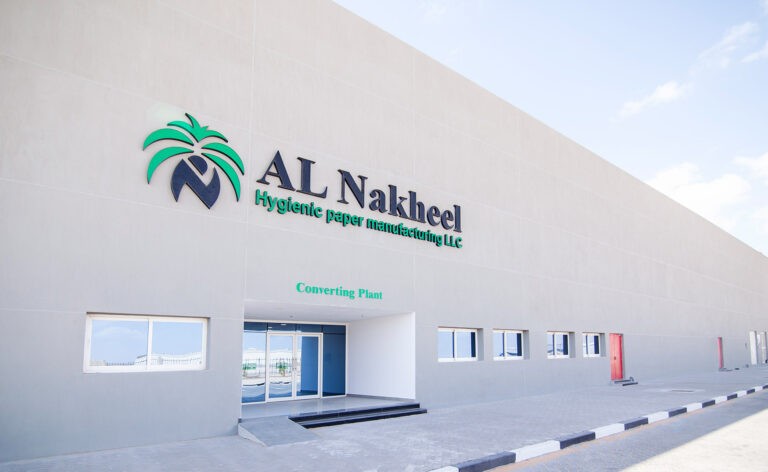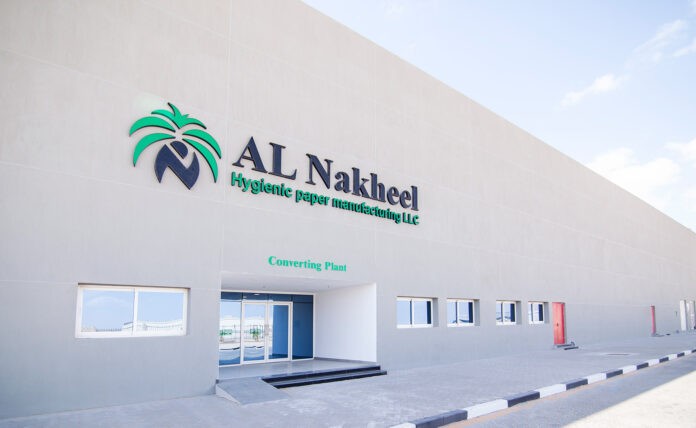 Fine Hygienic Holding (FHH) – the tissue market leader in the Middle East and North Africa region – has a history dating back to 1958. Here, Chief Executive James Michael Lafferty offers his projections for a modern future to TWM Senior Editor Helen Morris.
The direction of travel for Fine Hygienic Holding (FHH) Chief Executive James Michael Lafferty could not be made clearer. He brings to mind that famous Americanism … "When the going gets tough, the tough get going."
Enablers of positivity punctuate his mission summary – upgrade, drive, improvement, better, programme, forward, character, next level, deliver, head-on, premium, quality, higher.
And the going, has indeed been tough: "This type of character is defined when you're up against it, and we have showed our character during this pandemic," he says.
Across-the-board product improvement during a time of crisis links the many different topics discussed on a Teams call from Dubai: "We are on a major drive to continuously upgrade all of our products, to upgrade on tight timings, where everything gets improved so we can improve the lives of consumers and have better products in our hands."
Improvements will go across both the AfH and At-Home sectors: "Hotels care about improving products for their guests just as much as a mother and father want to improve the products in their homes. Our product improvement programme is going across the entire range of products in our company, and we forecast a big year next year for both sectors."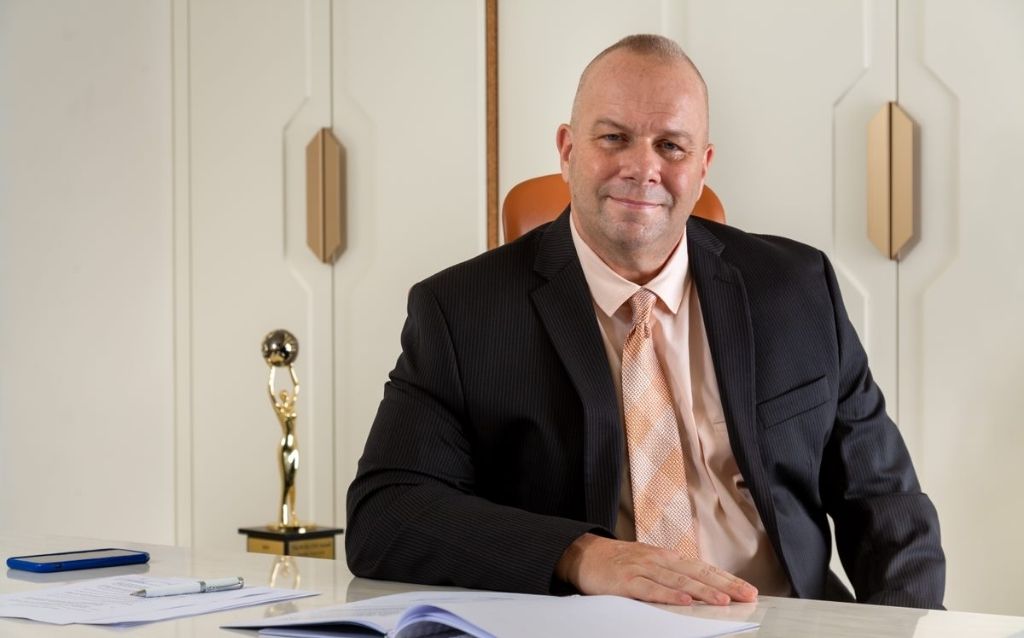 FINE was established as a small, local manufacturer of tissues in 1958 by Elia Nuqul, who had founded Nuqul Brothers Company six years prior. FHH is now the region's leading producer and distributor of hygienic paper products selling sterilised tissues, baby and adult diapers, as well as whole lines of FMCG products such as PPE, long-lasting germ protection solutions and 'Nai Arabia' – a 100% natural iced tea – to 80 countries globally.
It has manufacturing operations across Jordan, the UAE, Saudi Arabia, and Egypt, with its tissue division manufacturing 210,000tpy across five tissue mills.
Egyptian-based Al-Sindian produces 18,000tpy on PM1, a Voith-supplied twin wire Crescent Former, while PM2 produces 54,000tpy on a Valmet-supplied Crescent Former machine; Jordan's Al-Keena Hygienic plant produces 30,000tpy on a Valmet-supplied Crescent Former and the Al-Snobar Hygienic mill produces 54,000tpy on a Valmet-supplied Crescent Former; at integrated UAE-based Al Nakheel – which TWM visited in 2018 – 54,000tpy are produced on a Valmet-supplied TM. There are also converting facilities across Jordan, KSA, Egypt, and the UAE.
American-born Lafferty began his varied career with Procter & Gamble (P&G) in 1985, and has since worked in other multi-nationals including Coca-Cola and BAT before joining FHH's board of directors in 2015.
One of his first tasks was to oversee the start-up of the company's Abu Dhabi production facility, and the Al Nakheel plant has just started up the final part of its $136m project – a $8.2m Gambini-supplied converting line.
The line incorporates AIR MILL technology and takes the company's products "to the next level," according to Lafferty. "It means we can further differentiate our products from competitors and deliver premium, value-packed products across the GCC markets. It will upgrade production in our toilet and kitchen towel categories, enabling us to provide consumers in the region with higher quality products and also offer different embossing patterns on the toilet paper and paper towels products."
Lafferty says the business is also continuously adding more discrete modifications to increase speeds and production across its plants: "While others have scaled back or halted investments, FHH is prepared and determined to continue moving forward and face this obstacle head-on, while keeping in mind the future of the world after the Coronavirus crisis has been resolved. We don't necessarily view adding capacity as a badge of honour. What I view as a badge of honour is a group of great engineers that increase line speed and squeeze more capacity out of the current assets. Every time you buy a machine, you have to depreciate it, it costs money to the consumer. So we are constantly looking to reduce these costs."
Across the five plants, FHH mainly produces its own-branded products for the AfH and At-Home sectors which it then sells across 80 countries, as well as some private label products: "While AfH is a significant business for us, our main focus will continue to be the At-Home market," he adds.
There had been some stockpiling across the region during the past 20 months, but Lafferty says the dynamics of the region are varied country by country: "While some countries have seen business stay quite steady, others had a mass exodus of expatriates during the pandemic, where people had to go home because they lost their jobs and exited the country. So there was a population decline and a consumption decline – some countries had populations drop by high single digits, and that impacted the tissue business as our business closely correlates to population. Every person is consumption, so when they leave, you lose consumption."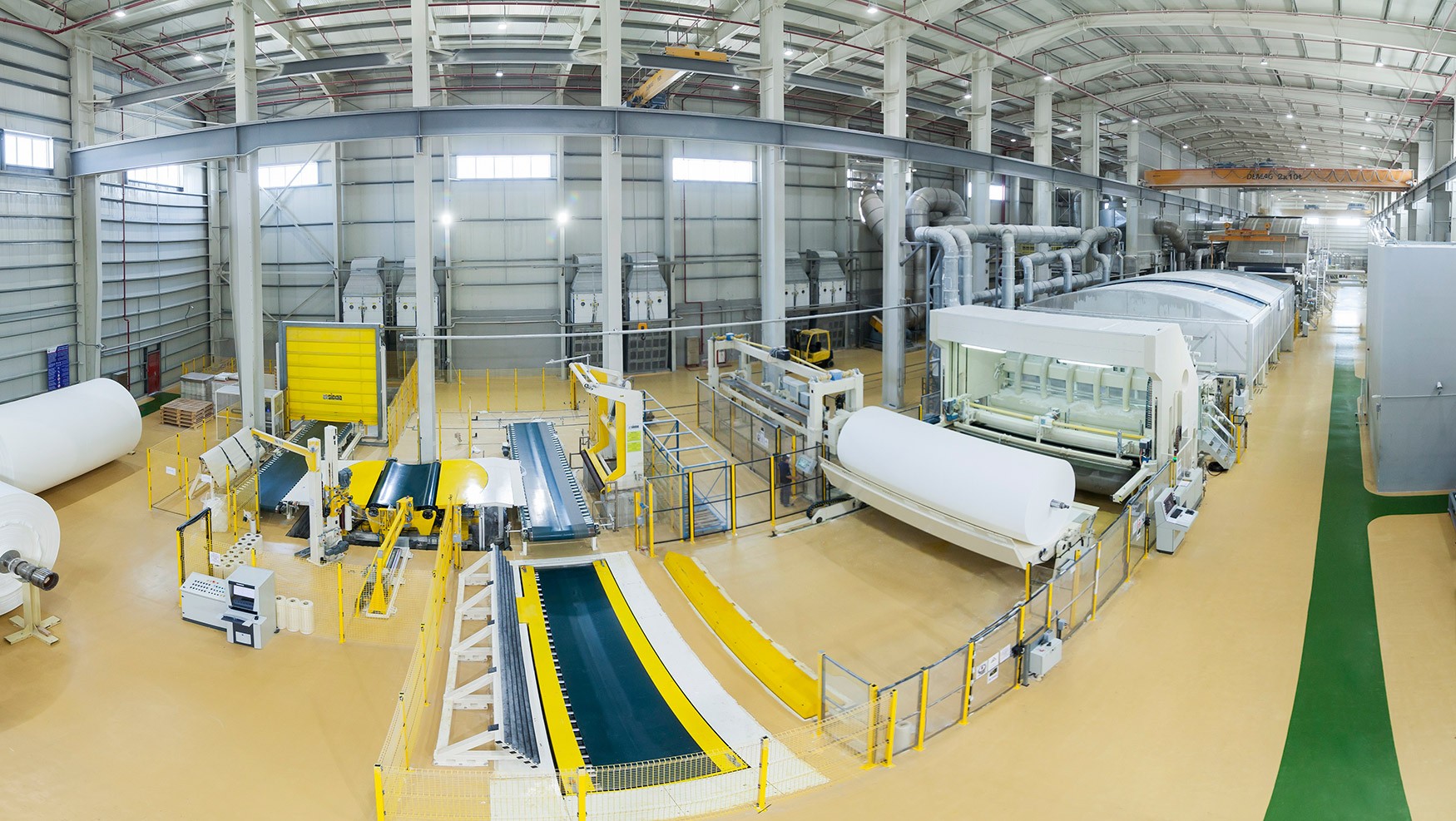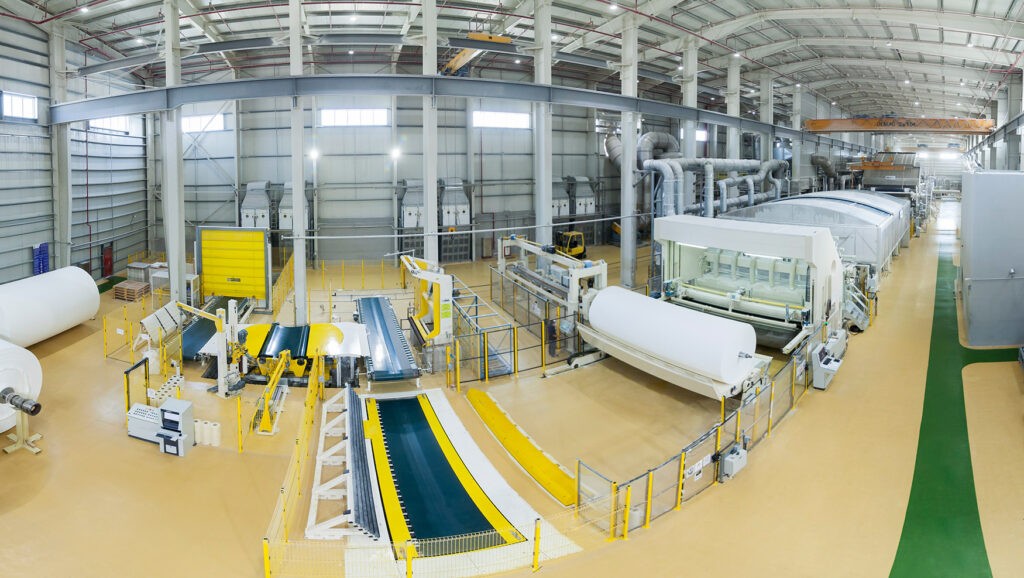 The main growth areas have been across the Gulf Cooperation Council (GCC) and also Egypt, both of which he says have grown well. "Levant has had more problems and has been quite hard hit by Covid. Clearly also from external factors like Lebanon with the economic situation and the explosion in the harbour, a lot of factors have impacted demand there. They've had a tough time, our heart goes out to them. Countries such as Lebanon have been severely impacted by economic factors and that really impacts purchasing power and consumption of tissue and towel products. Some of our consumption is correlated to population and some is discretionary, kitchen towels for example are a discretionary category, you can choose to not use it."
FHH will continue to spend a lot of time and energy across its sites to modify and enhance its "current massive production" facilities: "We are always looking at ways to speed things up and get more output, to squeeze every last pack of product out before we add more capacity and new capital investment. I try to respect my consumer's pocketbook – I owe them maximum efficiency before I sink more money and more depreciation costs into the price of my product."
Is expansion on the horizon? "When we get to export to 209 countries, we'll be happy. The main issue is that paper has a limitation due to its shipping distance. So the competitive context – if we're trying to export into a high duty restrictive market that's quite a distance away, especially with the current shipping costs, then we're not going to be very competitive. We need to continue to push but also be realistic to our local production. It's a limited proposition."
Business in Europe and North America is "quite steady", as is business in Africa: "We're in North Africa and also seeing more growth potential in sub-Saharan Africa. Egypt is part of the trade agreements, so shipping from there to Ethiopia is straight forward." Is China's Belt & Road initiative creating opportunities? "We'll see. We're still looking at the pros and cons and options for that."
After a year of pulp price volatility he adds that in these "tougher times" the business has a moral obligation to keep its value very sharp: "With the combination of pulp and all the port and global supply chain issues, we've had no choice that people have had to raise prices. Across the world, the most efficient companies have announced price increases, and we're no different. But what we have done is shared it, so we have taken a hit into our company to help the consumer swallow the inflation. We have sacrificed to soften the blow for the consumer."
Environmental efforts remain "a top priority": "We want to be the first paper company to get certain certifications in the Middle East. We are doing some of those little things that make us very different from anyone else … it starts with that we will only buy certified pulp, most companies don't do that, they'll buy anything. We are 100% FSC-certified and have launched a number of environmental products such as the Duetto pack that have no core to reduce our waste imprint."
The Gambini converting line "reduces pulp by up to 25% and replaces it with air". And the business has also made great strides in terms of water preservation: "Having the only paper mills in Jordan, one of the most arid countries in the world, we have taken water treatment and conservation seriously. We treat and reuse wastewater with an on-site treatment facilities that was completed in 2018. Now, some 80% of wastewater from factory production is treated, with 35% being reused for production operations and the remainder donated to local agriculture. Our two Jordan factories are now also supplied with natural gas from Egypt, reducing reliance on fossil fuels and decreasing CO2 emissions.
"For efforts such as these we have been lauded by the United Nations – we're a signatory of the United Nations Global Compact – and the US government for our work in Jordan conserving water. Our products are made with raw, 100% virgin tree pulp and we have also reached our goal of zero landfill waste across all of our operations."
Following the outbreak of the pandemic, Lafferty adds the business didn't start production of paper masks: "We have never produced one paper mask," he says. "You can make a paper mask on a diaper line, and I saw all these companies launch paper masks which have filtration, a nonwoven filter, which basically biodegrades in about 1,000 years. It's basically solid waste. We are a paper company, so what did we do? We launched only re-usable masks. I was crystal clear – not on my shift will we bring a disposable mask. We saved millions of lives with those masks, and every fabric mask we sold replaced 210 disposable masks. Those are the steps we have taken, and I am very proud of that."
He re-emphasises his commitment to sustainability: "We are going to go for that recognition and certification and it's all the little things that add up quite quickly. We have proven ourselves during the past 20 months. We didn't cut people's salaries, we didn't cut people or take advantage of the situation. We launched reusable masks in a paper business when I had production lines that could make them. This is what principles are all about."
What's next in 2022? "Lots of innovation. We expect to see a big increase in demand for AfH and At-Home products, and we are ready for that. I think we will be selling a lot more in both sectors. So we are going to do lots of things that nobody has ever done – we are going to upgrade every product, every product category, every SKU. I've never seen a company try and do what we are doing."