Half the population of 68 million doesn't use tissue. But a boom in tourism, urbanisation and an ageing society is changing that, explains Dr. Sumrit Yipyintum, MD of RiverPRO. Report by Helen Morris, Senior Editor, Tissue World magazine." TWM (unwittingly) arrives in Bangkok on the first day of Songkran, the country's fabulous water festival that sees thousands of locals and tourists taking to the streets with giant colourful water guns and buckets brimming with cold water. The festival celebrates the Thai New Year by encouraging everyone to drench each other, and passers-by, with water. It is impossible not to get involved, even when not equipped with a giant water gun or cold water bucket. Great fun apart, the festival signifies something more deeply reassuring for the country. Walking around Bangkok with its thousands of tuktuks transporting the revellers past magnificent temples and pop-up food stalls, the street level atmosphere is underpinned by a widespread sense of optimism and stability. While the current political situation continues to be unpredictable, May 22, 2018 will mark four years since the Thai military took control of the government in a coup. Since then, the economy has been slowly strengthening, as has consumer confidence. And crucially for the country and its tissue industry, attendance at events such as Songkran also signals the return of tourism, a big source of growth. TWM is in Bangkok to meet Dr. Sumrit Yipyintum, the managing director of  RiverPRO, the first tissue mill to operate in Thailand, and now a leading force. Speaking in excellent English, he is friendly,  umorous, and well-informed, talking at length about the Thai and regional tissue markets.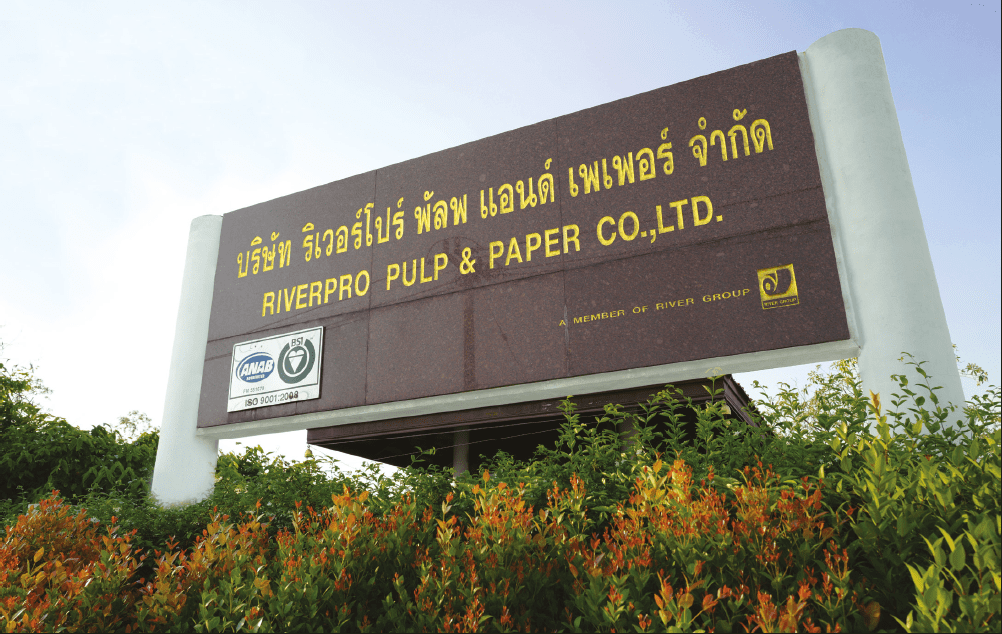 RiverPRO is a family-run company,  established in 1966 when it faced an extraordinary challenge: "Tissue was considered a luxury product then. So to introduce tissue to the market we had to educate people so that it became a habit." That traditional early usage continues: "Today in Thailand, toilet paper is used in a variety of ways, including in the bedroom as facial tissue, and also on the dining room table. My parents helped to introduce the idea that it can be a very practical and multi-tasking product." Today, diversifying tissue products and usage is seen as a key step. With a population of 68.86 million people and 5-6% growth in tissue demand year-on-year, Thailand's tissue market has the potential. And yet … only one international player operates here, Kimberly-Clark, naturally as the market leader. Second is local player Berli Jucker Cellox, and third RiverPRO. All have two sites each and in total claim 95% of Thailand's tissue market. The only other player is Wang Paper, which has one site. Consumption per capita is low, and it is in the anticipated adoption of new tissue habits as the country becomes increasingly urbanised and aged, plus the significant return of tourist numbers, that growth is projected. Dr. Yipyintum pinpoints one of the challenges: "The people in rural Thailand don't use tissue, it's simply not a habit they have as they still use water. I'd say more than half of the population here isn't using tissue. "However, the Thai's lifestyle is changing, people are looking for more convenient and hygienic ways as they become more urbanised. So there's plenty of opportunity for the industry to  grow." The country is also ageing fast. According to the Bank of Thailand, by 2022 it will be the first developing country to become an "aged" society, with more than 14% of its population over 65. How will the country's tissue industry react? Dr. Yipyintum says it will be to invest and diversify products to respond to the consumer's need.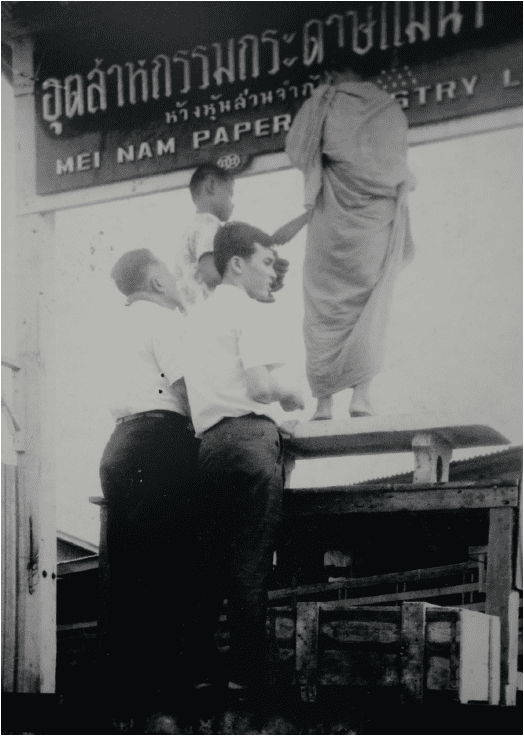 RiverPRO's first tissue mill is located in the south of Bangkok,  while the second is in the province of Saraburi, around 80km north of Bangkok. In total, they produce around 165tpd of toilet paper, facial tissue, paper towels and napkins, as well as the "mini napkin", a pink 10x10cm product that RiverPRO initiated into the Thai market. "We reduced the size, and made it cheaper to penetrate the market,"  he adds. In 2014, the company boosted its production capacity by investing in a 25,000tpy TM at the Saraburi site. Originally manufactured by Valmet, it has a width of 3.1m and an operating speed of 1,200m/min. The company also has a 2.7m Andritz line with a total capacity of 54,500tpy, as well as three converting lines for toilet rolls and kitchen towels, three converting lines for industrial rolls, a converting line for napkins, and 10 folding machines for interfolded products, facial tissue and hand towels. Around 55% of the company's production is from recycled paper while the rest is made from virgin fibres. The company's products are sold into three different markets: 50% of its production is in consumer, 40% in the AfH market, and the remaining in private label. Following the entrance of large hypermarket chains into Thailand and a vast expansion in the number of their stores over last 15 years, private label products have been introduced into the market and are becoming increasingly popular: "Private label is currently around 800 million baht a year, around 10% of the total industry. We are a main producer and work closely with the stores to provide better services for their growth, but its growth will be slower than in the past."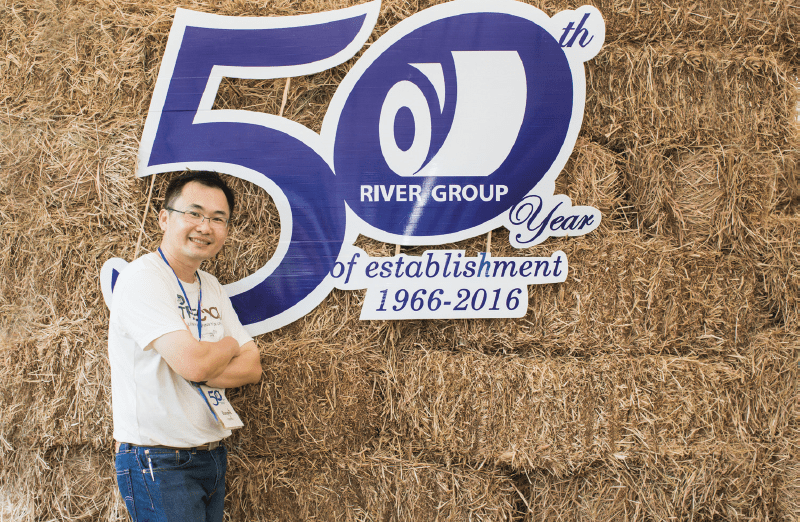 Dr. Yipyintum has also completed a PhD in organisation's sustainable development, which he is implementing at the company's sites. "We have set our very long-term target for RiverPRO," he says. "We  ould like to celebrate our 100th year of establishment. Therefore, in order to successfully hand over the company to the next generation, these three parties have to be happy; employees, customers and communities, and shareholders." The company has committed to its shareholders and employees, as well as to the preservation of the environment. The wastewater treatment system at its Samutprakarn plant allows the mill to recover up to 98% of the water used during the manufacturing process. In addition, the mill also offers its expertise in water treatment to the community to clean up the water in the canal, which is located at the back of the site. An increased popularity of environmentally-friendly products in Thailand also holds potential: "I think many consumers still believe that the tissue industry has to cut down forest in order to make the product. They are concerned that by buying tissue products, they are compromising their hygienic and environmental concerns. So we are trying to promote recycled products so that the consumers don't feel guilty about using them.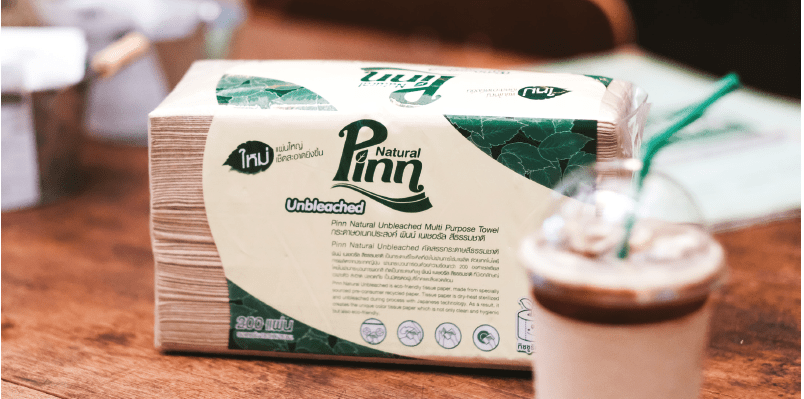 We want to initiate this mindset and lead the market. We were the first company to introduce unbleached products here with our Pinn Natural brand for consumer market and RiverPRO brand for the AfH market." In the next few years, Dr. Yipyintum plans to invest in training the company's 800 employees as well as invest in any technologies that can help it to improve its production cost. "Our marketing strategy is to offer value-for-money products, even though the industry is facing price volatility," he adds. "We will have enough tissue capacity for what we need, so for the next few years we will focus on looking at any technologies that can help us use energy and resources more efficiently to improve productivity and reduce production costs, including an automatic converting line, while fostering our employee capability by training and development." As the company is facing increased costs, especially from raw materials, Dr. Yipyintum says it's quite a tough situation: "There has been a lot of price pressure, and it's impossible to pass them onto customers so we have to absorb these costs. It's very difficult to know which way pulp costs will go, especially from China and waste paper. "Thus, at this moment, we are looking internally at all sectors and focus on improving efficiencies. It's key for us."