How the largest facial tissue plant in Europe is stepping up to meet customer demand
After TW's visit to Belgium and the Netherlands for this issue's regional report it was evident that the economic gloom and mature markets in Europe are not dampening creativity but rather creating pockets of opportunity and growth momentum.
SCA Hygiene Product's Stembert site is a case in point; its sales in retail tissue products continue to beat the economic doom and have resulted in significant growth. TW meets site manager Jacky Dechamps at the Belgium plant that is located close to the German border. His English is impeccable and his humour evident from the very start when TW is made at home with the offer of "a cup of tea in a Prince William mug".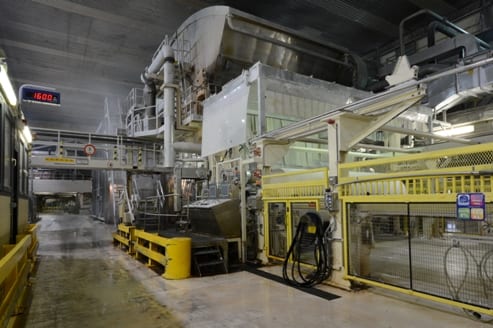 The 280-staffed plant was established in 1966 and now has two PMs and nine converting lines producing 80,000 tpy. PM1 was established in 1966 and is completely dedicated to facial tissue, something Dechamps says is quite unique for the Benelux region and is the largest facial tissue plant in Europe.
"We've improved productivity at the site by 35% in five years." Site manager Jacky Dechamps
PM2 was established in 1977 and produces 60,000 tpy of toilet tissue. Some 80% is for local demand in the Benelux region. In 2000, the company removed six converting lines and replaced them with three Futura lines which now manufacture 60,000 tpy.
"We have a very clear vision," Dechamps says. "We have to be the best in terms of productivity. If you want to be predictable in terms of the quality of product you produce, you have to be very productive and innovative so that when a retailer asks for a certain product we can provide it without hesitation."
The mill's progress despite Europe's recession is impressive.
'If you want to be predictable in terms of quality you have to be very productive and innovative.'
"Since the Georgia-Pacific takeover it's been very important for us to show a different side to our business in the Benelux region," he says. "We've embraced continuous improvement and we've improved our productivity on some assets by 35% in five years at the plant."
Private label leads the way in the region in terms of brand share, taking a 70% value share of tissues in Belgium and a 51% value share in The Netherlands. Retail tissue has experienced healthy growth of 5% in value to reach sales worth €511 million in 2013 in The Netherlands, while Belgium saw a 2% value increase to reach €303 million.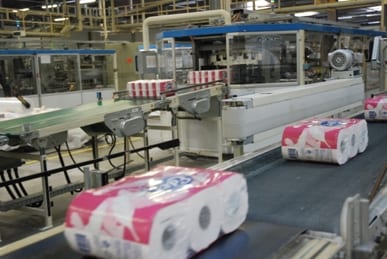 Toilet paper is the largest tissue category accounting for 63% of all value sales and luxury products have seen the most dynamic growth, driving 6% value growth in the category in 2013.
For the Stembert plant, 72% of its production goes to the Benelux region while 11% goes to France, 7% to Germany and the remaining 10% to other countries nearby. "This will remain stable," Dechamps says. "One change is private
label, where companies are raising the bar in terms of how they differentiate themselves by creating a brand new product that doesn't already exist as a brand, such as five ply products. This is exported to countries such as Germany and France because we're seeing more and more of a market trend for such products there."
He adds that four ply was previously "the most exotic" but the plant is now pushing the boundaries even further.
"Market demands are changing. We get a lot of demand for five ply products with quirks such as these from Germany and France."
Tissue boxes also offer a niche for the site. The plant has seen a 500% increase in demand for ZOO boxes products and Dechamps says that even private label is now willing to have such products on their shelves. "We're seeing a huge increase in demand from French clients for this product and it's a nice way to differentiate our product offering. It's this sort of continuous improvement that is our main market strategy."