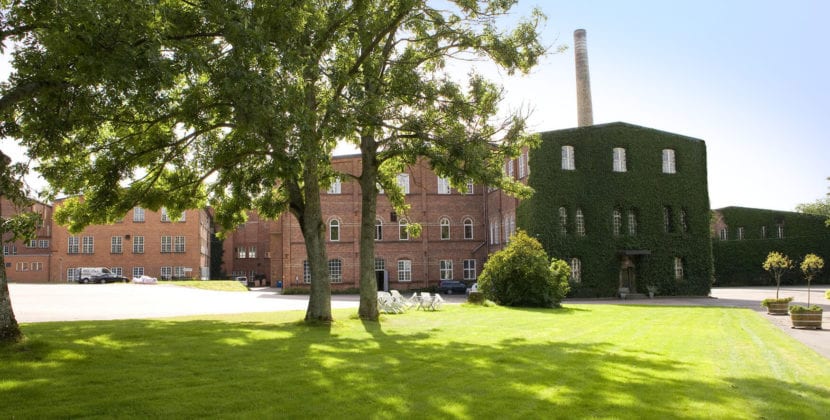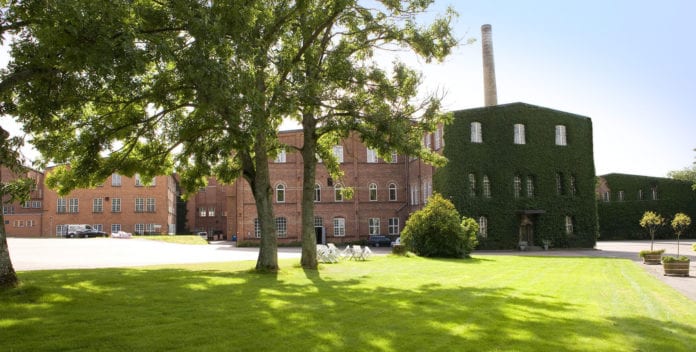 Operating since 1573, Klippans Bruk has just invested in a new Recard-supplied PM which will quadruple production and means "the globe is now our market." Here, TWM met chief executive Per Skoglund and sales and marketing director Susanne Hägerstrand to get the latest.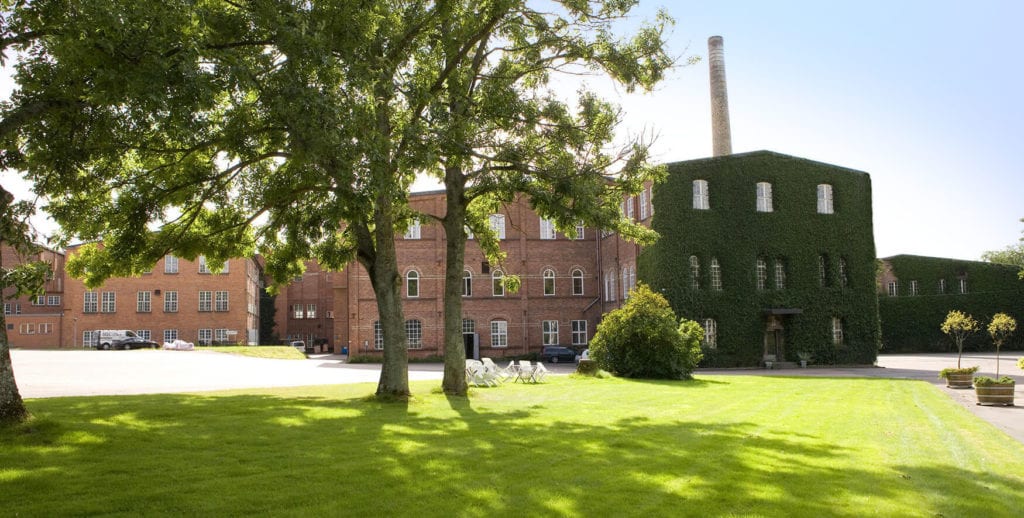 Per Skoglund: "WE HAVE CONTINUOUSLY INVESTED IN PERSONAL AND MACHINERY TO BE AT THE FOREFRONT OF DEVELOPMENT. DURING 2019 WE INVESTED IN A NEW TISSUE MACHINE, PM 11. THIS INVESTMENT MEANS WE WILL QUADRUPLE OUR PRODUCTION AS WELL AS CREATING NEW POSSIBILITIES FOR DEVELOPMENT. THE NEW MACHINE WILL ALSO ALLOW US SHORTER LEAD TIMES TOGETHER WITH IMPROVED FLEXIBILITY AND SERVICE."
TWM/1: Describe the history of the plant and its current set-up?
Per Skoglund: "Klippans Bruk began papermaking in 1573 when the famed astronomer Tycho Brahe's uncle started producing paper near the monastery atHerrevads kloster. It was actually Denmark's first mill, because this part of Sweden belonged to Denmark until 1658. Since it was established, it's had a total of 11 paper machines and the production of tissue paper for napkins started in 1962.
"It has never been standard paper, it was always cigarette paper, tissue paper, etc. A huge variety of different products.
"Klippan was a stock-listed company in the nineties and the group acquired a mill in Gothenburg and also one in Scotland. Then in 2005, the then group went bankrupt and three private local men bought the site. There is still one of the owners left and a new private investor joined 2017. They started to really specialise in deep- coloured tissue, which is where we are now. We specialise in deep colours only and have gained substantial expertise in this sector. No converting is planned.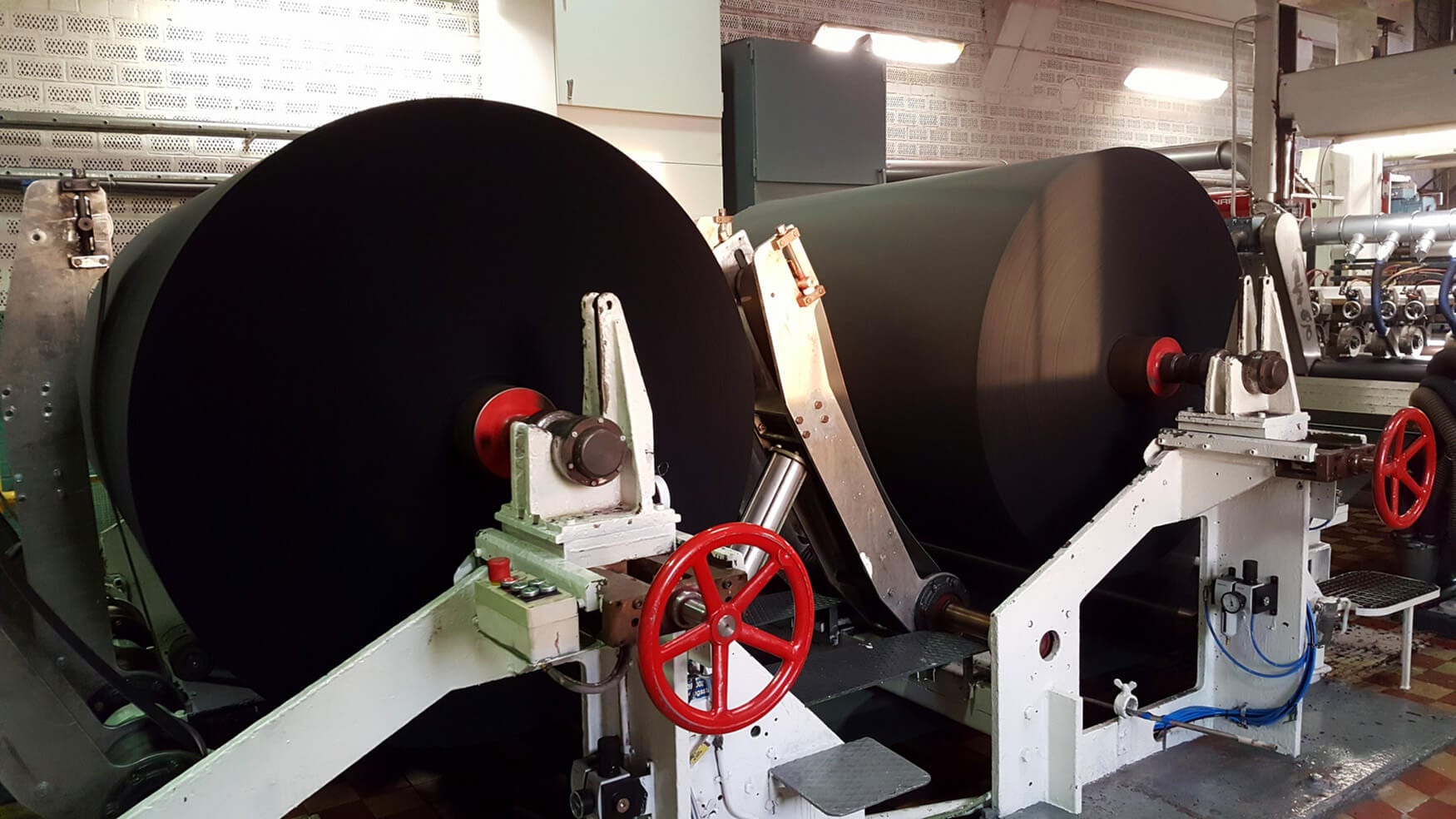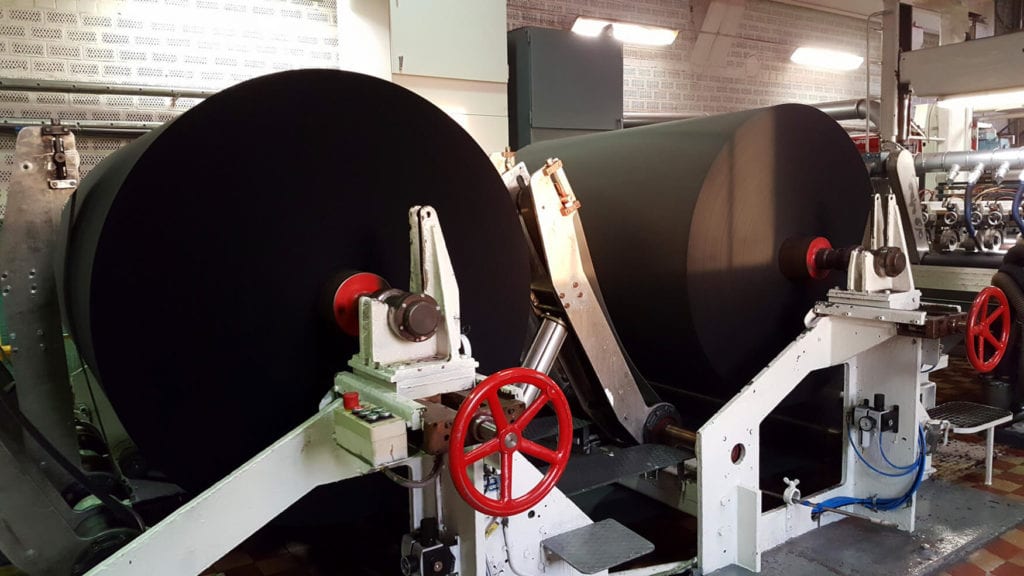 "We have always sourced high quality raw materials and all our tissue is manufactured by Swedish virgin pulp. We also offer small batches in the customer specified colour required where the minimum quantity is as low as eight tonnes.
"We have continuously invested in personal and machinery to be at the forefront of development. During 2019 we invested in a new tissue machine, PM 11. This investment means we will quadruple our production as well as creating new possibilities for development. The new machine will allow us shorter lead times together with improved flexibility and service."
"With the increased capacity we also focus on white and pastel coloured tissue. Our white tissue is used for printed napkins and has a high content of softwood in order to fulfil the plybonding."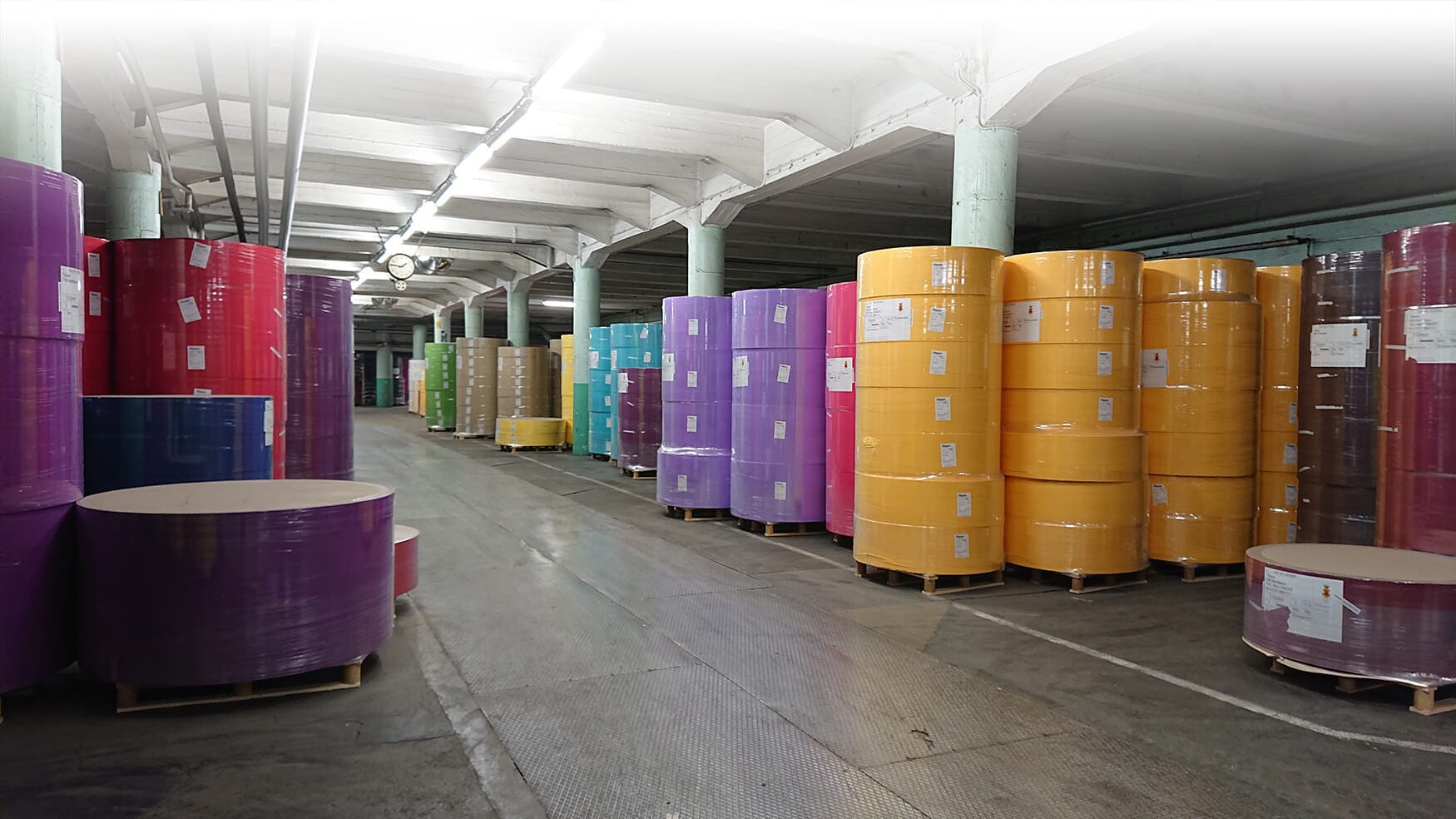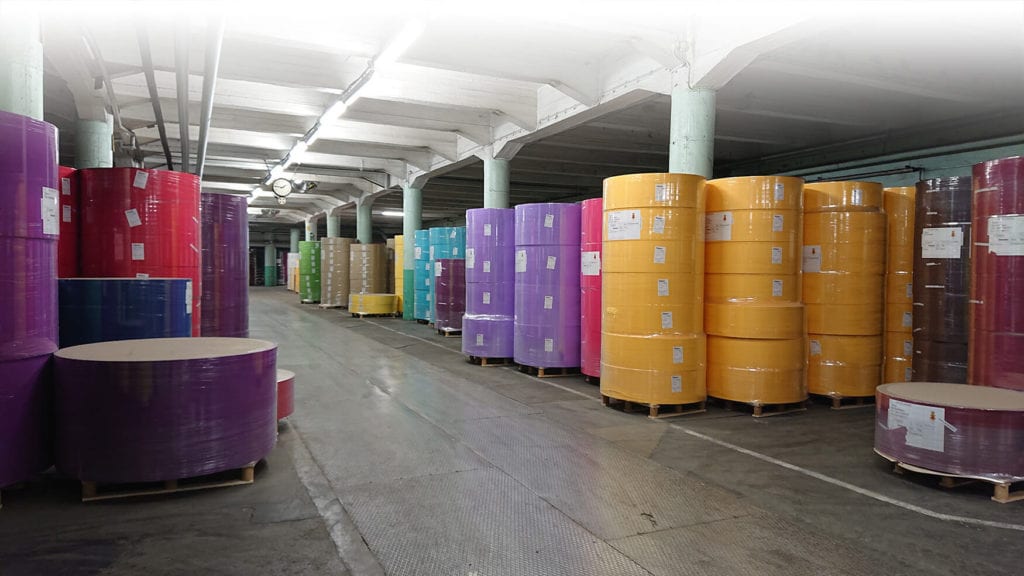 TWM/2: How long have you worked at Klippans Bruk?
Skoglund: "I joined Klippans Bruk on 1 July 2019. I had previously worked in the graphical paper industry for the past 20 years, most recently at graphic paper manufacture Arctic Paper. This gave me the expertise in the printing paper market, but it's a declining sector, and I was keen to work in a market that was seeing growth.
"I joined Klippans Bruk because I was challenged to be a part of the growth with a new PM and the needed market growth. To come into a market that was growing was a challenge for me and what attracted me to it."
Susanne Hägerstrand: "I started August 2018. At that time the mill had already been overbooked for a year or two, so I was keen to be involved in its capacity growth. In 2017, increased demand and a lot of new customers wanted our products. The lead times were awful! We were having to say no to orders and new customers, we have been overbooked for more than a year. Even for deep-coloured tissue, so were turning away work."
Per Skoglund: "OUR STRATEGY IS VERY CLEAR – OUR CORE BUSINESS IS HIGH COLOURED TISSUE FOR NAPKINS, AND WE WANT TO EXPAND THIS PRODUCT OUR GLOBALLY FOLLOWING THE INVESTMENT OF PM11. WE WILL NOT BECOME A CONVERTOR, WE WANT TO SPECIFICALLY FOCUS ON MANUFACTURING HIGH COLOURED TISSUE JUMBO ROLLS."
TWM/3: What investments have you made?
Skoglund: "We decided to invest in a second tissue machine with the idea to increase capacity. So in 2018, we were experiencing many more companies asking for these types of products and we simply couldn't produce enough … we had to invest in more machinery in order to keep up with the demand. Now we are trimming up the machine.
"In 2019, we installed the paper machine, a Recard-supplied PM11, which was fascinating to see come on-stream. The new machine has quadrupled capacity at the site, adding 30,000pty of coloured and white, high-quality tissue to the market, and we aim to increase this to 40,000-45,000tpy.
"Recard's supply is based in a turn key project and included a tissue machinery Crescent Former with a maximum operating speed of 1.700mpm, trim at a real by 3.2m and with a gross production capacity of 110tpd. The new machine has now come on stream."
Hägerstrand: "And it's not just the PM … It's the boiler, rewinder, wrapping station, the conveyor belts need to be built, internal logistics, etc. It's a challenge when you go from 12,000tpy to 45,000tpy. We have a lot of hard work to get the right volumes up."
TWM/4: What is your growth strategy for the following years?
Skoglund: "Our core business is very simple – high coloured tissue, for napkin and end-use. We will not be a converter. We should be an independent tissue supplier. We also need to go more towards white tissue, but probably mainly for napkins. We see a possibility to widen the grammage range and also start with glued qualities. Some converters really want pre-glued tissue, which is why we've made this investment.
"We want to expand this product globally following the investment of PM11. We want to specifically focus on manufacturing high coloured tissue jumbo rolls. The globe is now our market. We can now target the USA, Asia, Middle East and Africa with deep coloured tissue as well as Northern Europe for white tissue."
Per Skoglund: "WE ARE DEFINITELY SEEING AN INCREASED DEMAND FOR DEEP- COLOURED TISSUE ALL OVER THE WORLD, AND THE WORLD'S ECONOMIES ARE DRIVING DEMAND IN THIS SECTOR."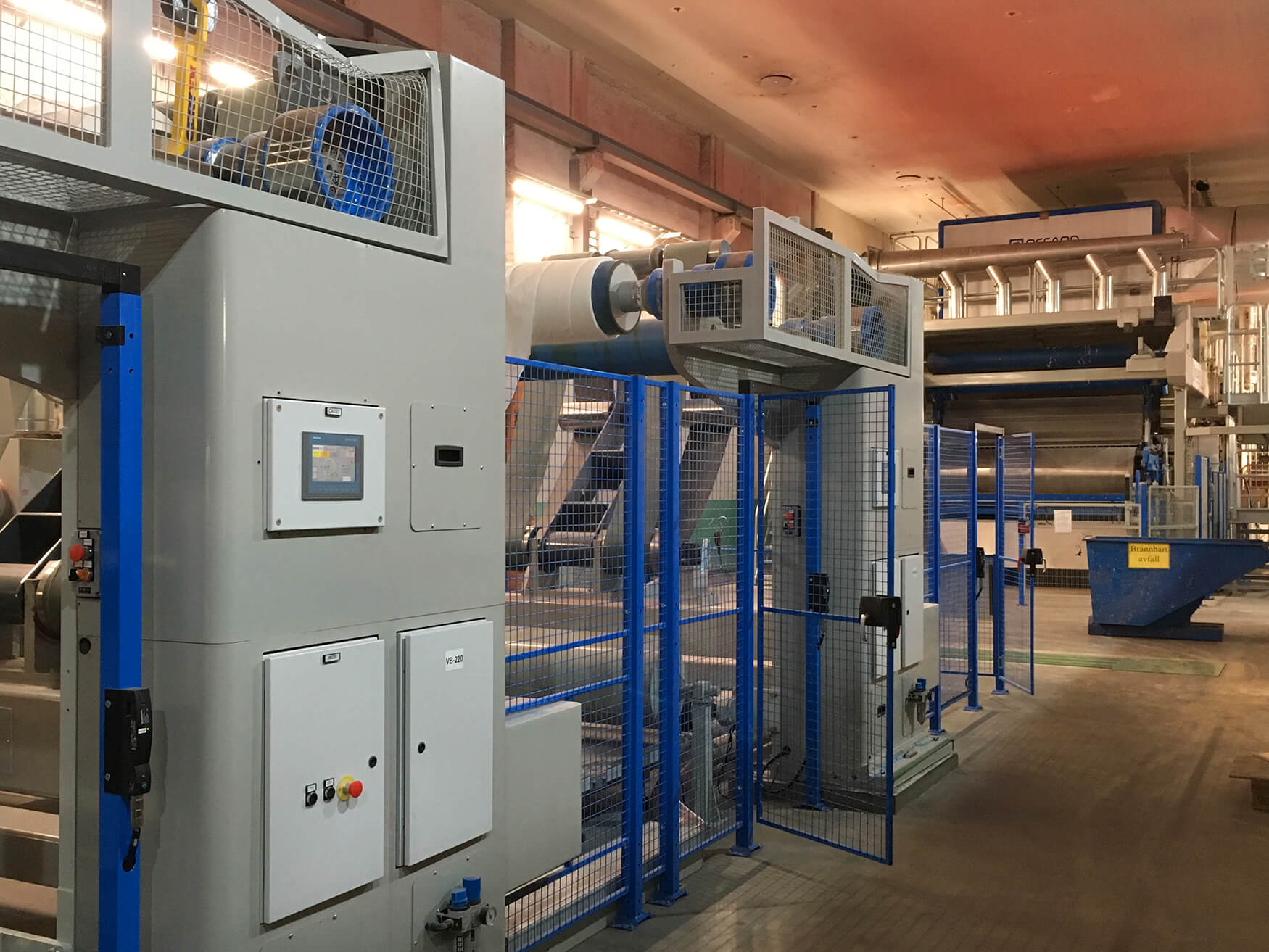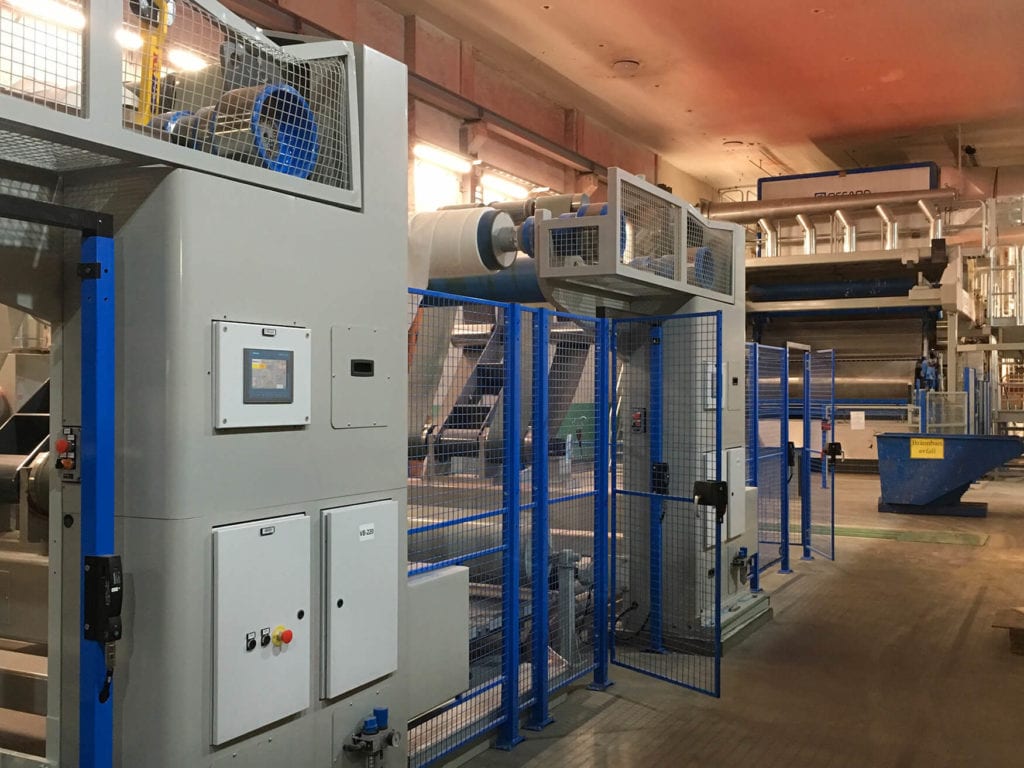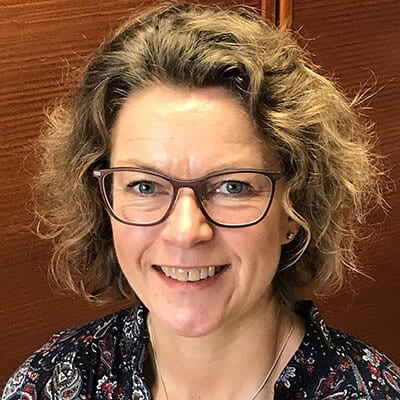 TWM/5: Do you want to diversify your current product offering?
Hägerstrand: "We're looking into this next year. Hopefully we'll get a good market with this new strategy. We're already on 24,000pty and we will see this next stage of growth next year. We will go out next year with a sales capacity of 35,000tpy … so we will look at where else we can grow.
"When we look globally –in America, Asia, South America, Africa – black or deep colours are requested. When it comes to white, it's mainly in the northern European market. We will then continue to evaluate this strategy and look into medical applications, wet strength applications, etc. that's not decided yet."
TWM/6: How much exporting do you plan?
Hägerstrand: "We currently exporting 98% of our production outside of Scandinavia. Scandinavia is a very small market, there's only a few converters in each country here. Also in the UK and France, it's a very consolidated market.
"We have to be all over the place in order to sell our products. There's also a lot of opportunity for us to sell into the central eastern region. The demand here in Western Europe is very constant, and we're looking to grow so we are looking at the bigger mature markets as well as all the largely-untapped potential in eastern and central Europe. We're seeing a lot of growth there, people there have more and more money to spend, and the more they go out, the more they consumer tissue. The economic growth in Eastern Europe is driving the tissue demand growth.
"Asia – big increase in demand for these products. We haven't been able to supply and grow before, we haven't had the capacity. So we are in a big investigating phase now. We supply Asia with some black tissue and we hope we can increase this. The deep colours market has a lot of possibility for us.
"And in the US, almost everything is pre-glued, and now we are able to do that that's a big opportunity for us. We were thinking white pre-glued. Normally we use the embossing in Europe, but they don't do that in America, they use glue. It's such different behaviour. We need to treat the US the same way we treat Asia, it will be deep-coloured products. That's the biggest opportunity in the next few years. We've also had a lot of interest from the Middle East. And it's very much the deep colours, a lot of people are interested in black. Almost 20% of our production is black. Our strategy is that we should be the best in the world in colours. We have more than 100 colours that we can produce. In our production schedule you can see all colours being produced every month. We want to take care of the strength we have."
TWM/7: What's driving the demand for these products globally?
Skoglund: "If people are going more and more to restaurants and bars, they're consuming tissue more and more. As economies all over the world are growing, we're seeing more people going out, and they need napkins. So we need to be global. We haven't been able to fully supply these regions previously, we simply haven't had the production capacity. This is the first time we've been able to grow."
TWM/8: What buying preferences trends are you seeing globally?
Skoglund: "The AfH market here in Scandinavia is stable. In regions such as Malaysia and China, we supply them with a lot of black tissue.
"In the USA, this is a completely new market for us because they want napkin products with glue. We didn't have glue prior to this investment, so something as simple as that has opened up a whole new and vast market."
TWM/9: What new opportunities are there for you in terms of the environment?
Hägerstrand: "Compostability is becoming a very important thing. Our white tissue is compostable and all our products are biodegradable. Apart from the selling and finding new markets, sustainability and the environment will continue to be key for us. Tissue – at least napkins – started a lot later in terms of environmental sustainability.
"We have the EU Eco-Label. Fibre is also renewable in many ways. Overall, it's a very positive trend for our industry. We are keen to make a range of fully compostable napkin products."
TWM/10: What are your main opportunities for the next five years?
Skoglund: "Our aim is to be the best in the world in coloured napkins. We're not looking at coloured toilet tissue, mainly because of the logistical issue with toilet tissue. Our trim width isn't right for toilet paper.
"The medical segment is also one of the sectors that has potential and where we will focus the coming year.
"By 2024, the growth target is to increase our machine's productivity and increase our presence in the market generally. We are looking at other products such as white napkins and white printed napkins as well as increased grammars. With colour, we want to be the driver, not the co-driver. We want to introduce more mild and natural colours. We want to drive the trend.
"We will continue to target the high- quality market. We're also seeing a lot of demand for 1ply, although 2 & 3 ply will continue to be the main volume that the market demands."
TWM/11: And the main challenges?
Hägerstrand: "Pulp prices have been a challenge that last two years, we hope for better stability in the coming year.
"White as a category is a big range in itself for us, and one we will look into more. Before the investment, we were very overbooked and we couldn't do much in the white market. Currently we only produce 5% of white products. But I wouldn't be surprised if next year, 20% of the product is white. White is such a bigger product.
"Buying a new PM has also been a fascinating challenge. It's also involved bringing in a new boiler, it's re-building an old building to house it all. The site'sinternal logistics have had to change because we have gone from 12,000tpy to 45,000tpy. Our staff numbers have also gone from 40 to 80. There have been a lot of changes that we all have had to adapt. It's a challenge.
"We will have a lot of hard work to do to get the right volumes up. We're quite a new team, all of us, and we are excited about the challenges ahead. When you come from outside the industry, you have a different viewpoint.
"But we are looking to grow more. 2020 will be the target to grow the machine production and also the market."