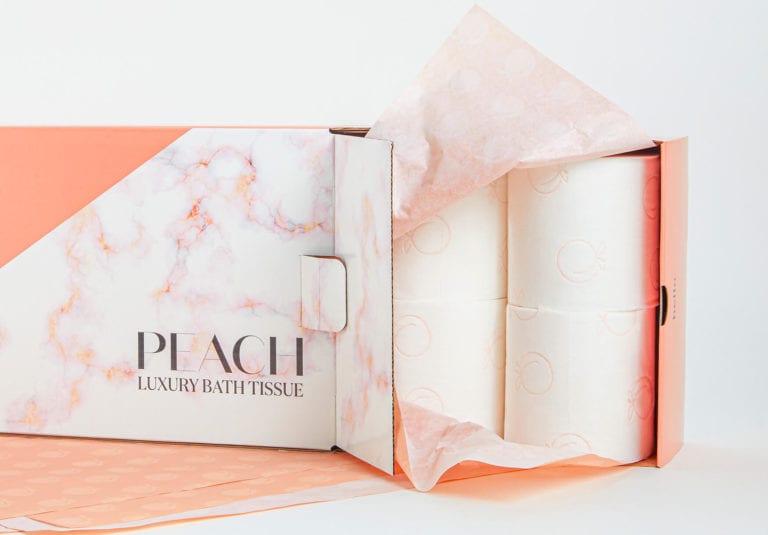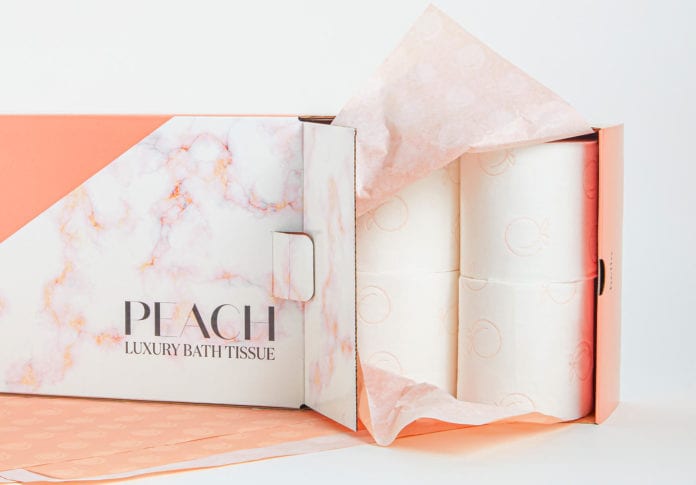 Good news, bad news: US consumer tissue – a matter of perspective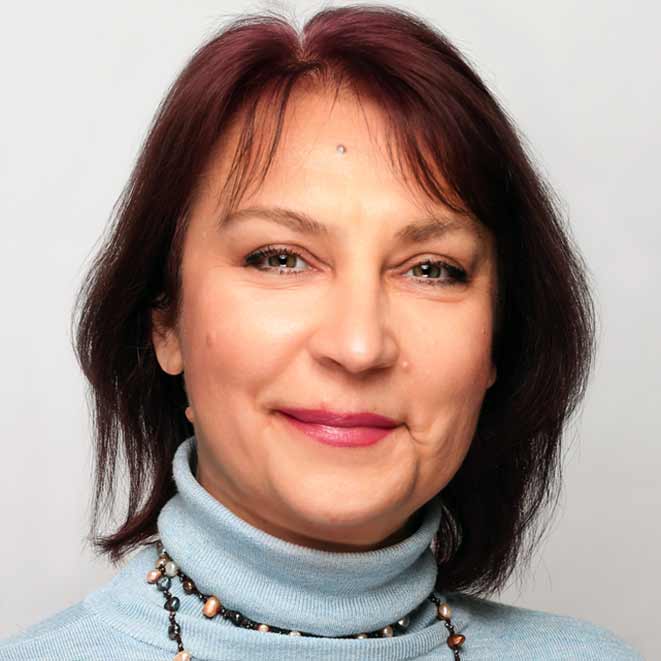 The US remains one of the world's two largest retail consumer tissue markets, accounting for 17% of the global consumer tissue volume (tonnes) sales in 2018. The country's share of global sales, however, is expected to drop to 14% by 2023, as growth in demand in developing markets will outweigh the growth in the US. In fact, the combined estimated unmet potential of the six markets – China, India, Egypt, Russia, Brazil and Nigeria – stands at over 11 million tonnes, compared to only about 100 thousand tonnes in the US.
The retail market saw a sluggish performance in the country in 2018, and growth is projected to remain weak over the next five years. With already one of the highest per capita retail consumer tissue consumption in the world, mainly key macro-fundamentals shape demand and retail sales. Subsequently, concernsover economic growth and persistent low levels of population growth (holding under 1% annually) will continue to impact the industry. Furthermore, the Euromonitor Industry Forecasting model predicts that US-China trade wars are likely to shave some growth off going forward. While the downgrade in projections due to trade wars is not likely to be significant, any further slowdown in an already sluggish market is not good news. Trade wars can and likely will lead to further increases in prices in retail across consumer goods, in addition to price increases already implemented in 2018, thereby forcing many consumers to re-evaluate their spending priorities once again.
In such a challenging operating environment, are there any good news? This depends on where along the supply chain and in the competitive spectrum one ispositioned.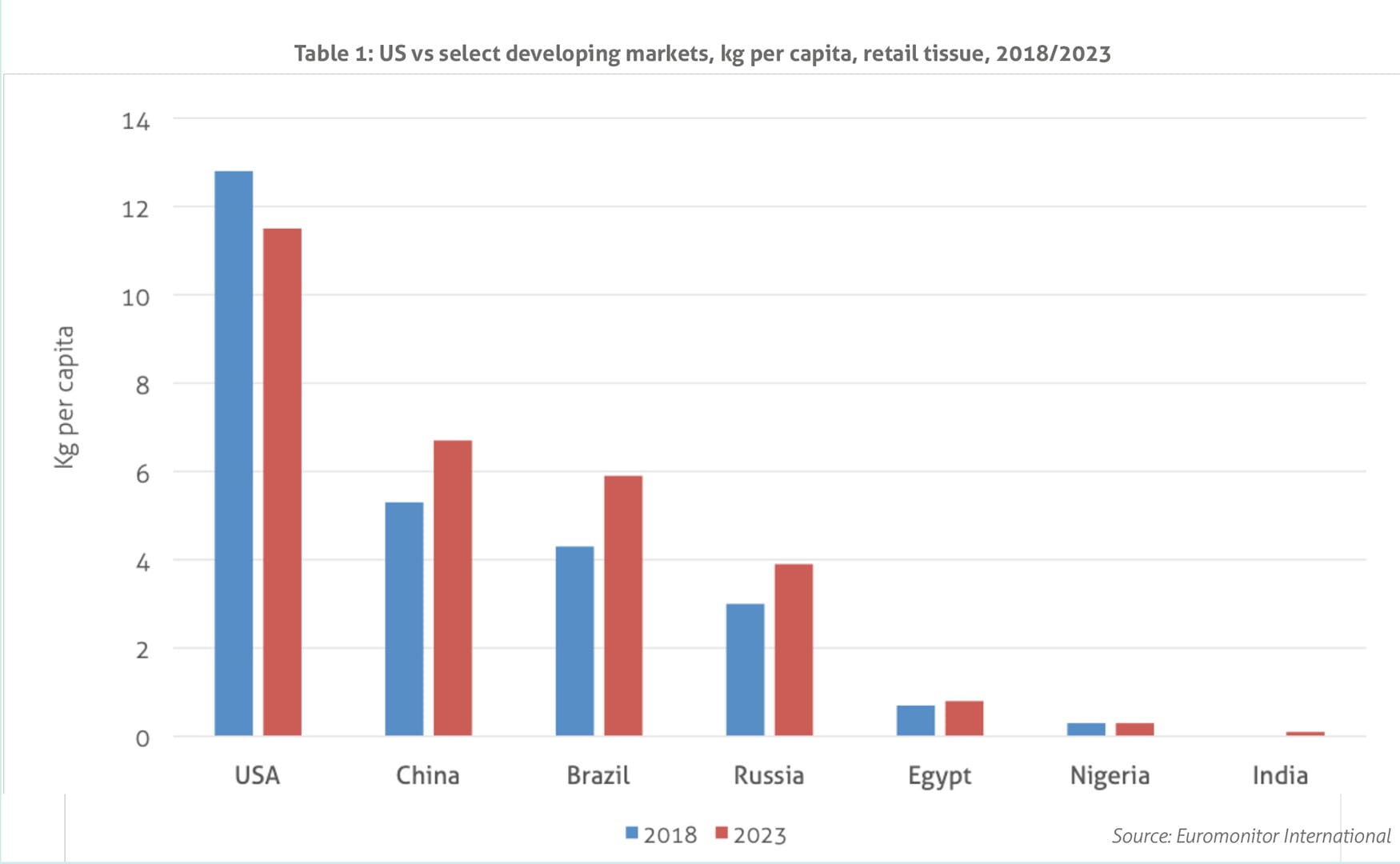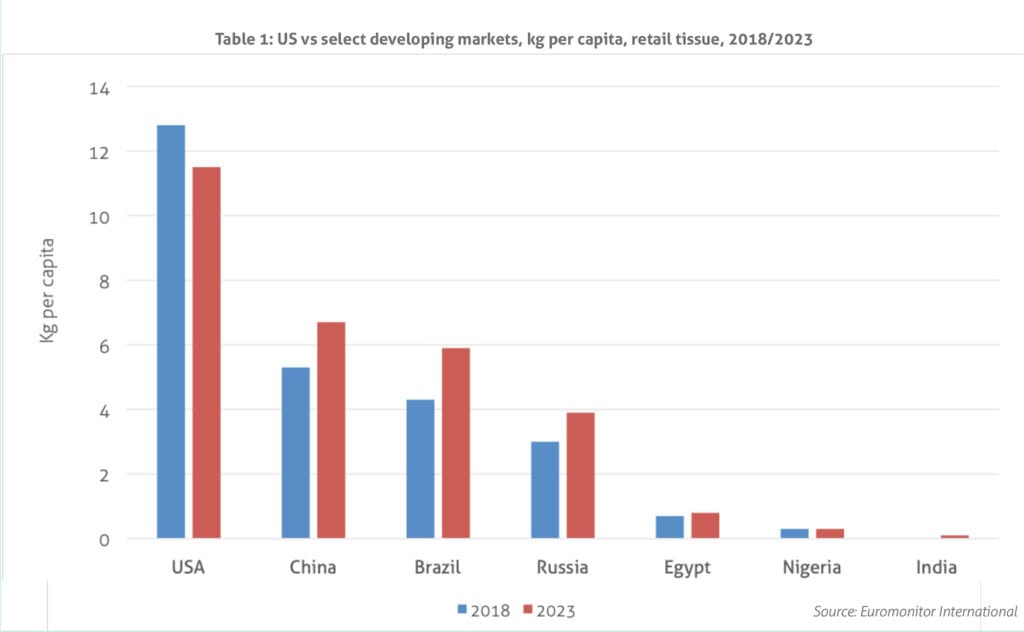 Euromonitor consumer surveys indicate that many consumers in the US intend to increase their spending in discounters and spend more on private label in 2019. In fact, the proportion of US respondents planning to increase their spending on private label in the coming 12 months went up from 14% in the 2011 survey to 17% in the 2017 survey to 19% in the 2019 survey. While not necessarily good news for key brands operating in the market, those with stakes in private label consumer tissue can feel somewhat more confident, and so should those who operate discount retail or work with discounters as retail partners. Discount retail and private label aside, there is a consumer group in the US willing to spend more on quality and pay premium. This is the consumer segment many niche direct-to-consumer premium positioned brands are betting on. In recent years, model to reach consumers, examples being Peach Goods, Who Gives a Crap and a number of others. Usually featuring young teams, these companies seek to also appeal to younger consumer base – Millennials first and foremost – with the messages of quality, sustainability, mindful consumerism, ethics and community involvement. Free of big brands' "legacy", these startups provide a fresh look at consumer tissue staples.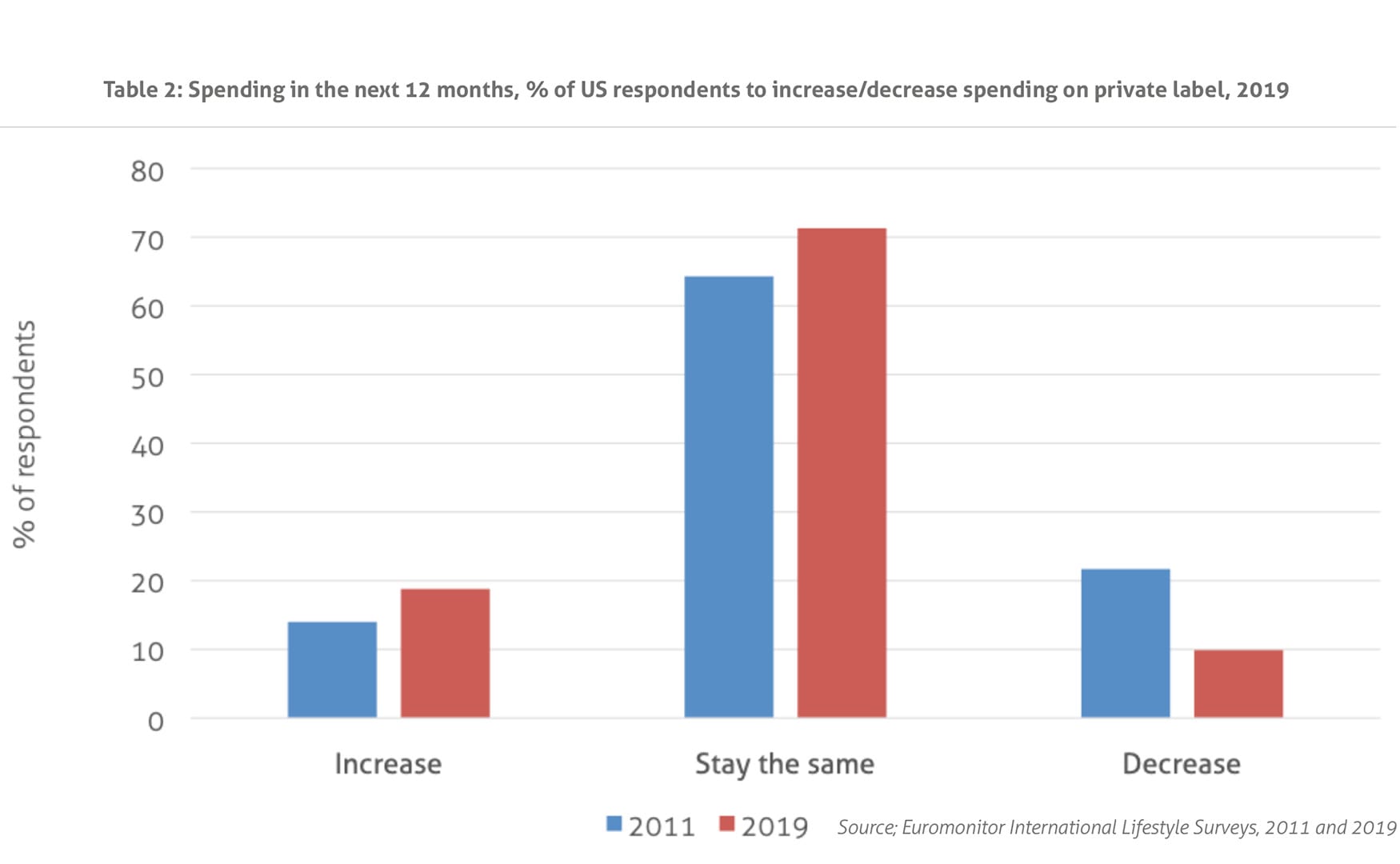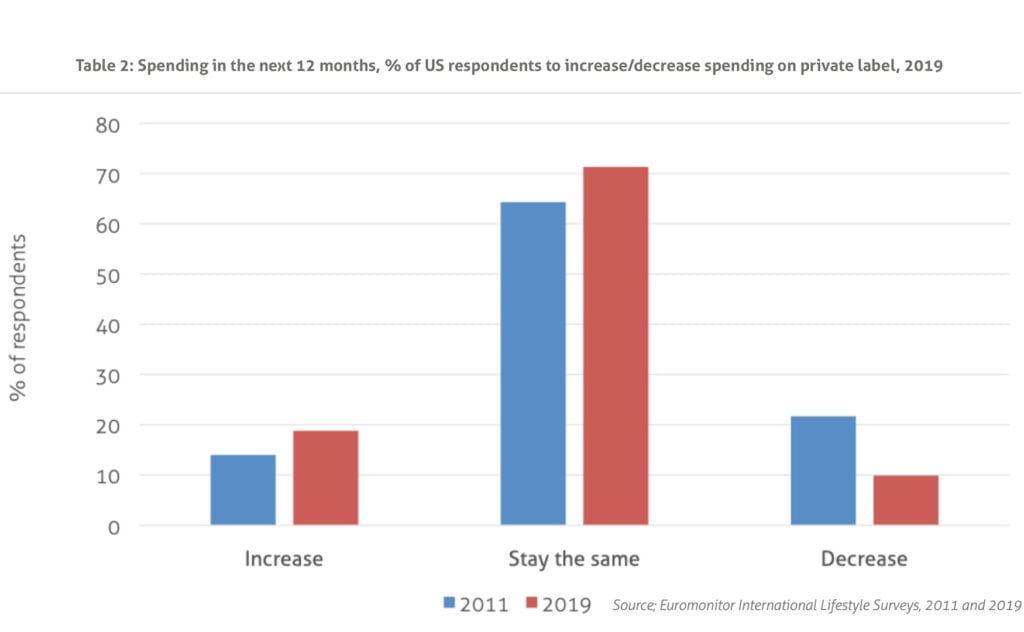 The messaging is hitting a sweet spot with some American Millennials. Euromonitor Lifestyle surveys released in 2019 indicate that 24% of Millennials would rather buy fewer but higher quality products, 21% seek unique brands, and 18% look for personalized tailored experience. Furthermore, 21% of American Millennials indicate that buying eco-or ethically-conscious products make them feel good.
Subscription model used by most of the startup brands works well too. It allows the brands to target a specific consumer audience and avoid direct competition for shelf space and attention at mass retail. Moreover, it allows for data-driven innovation and marketing strategies, as the brands are able to communicate with consumers directly and gain valuable insights into consumer preferences, likes, dislikes, and expectations.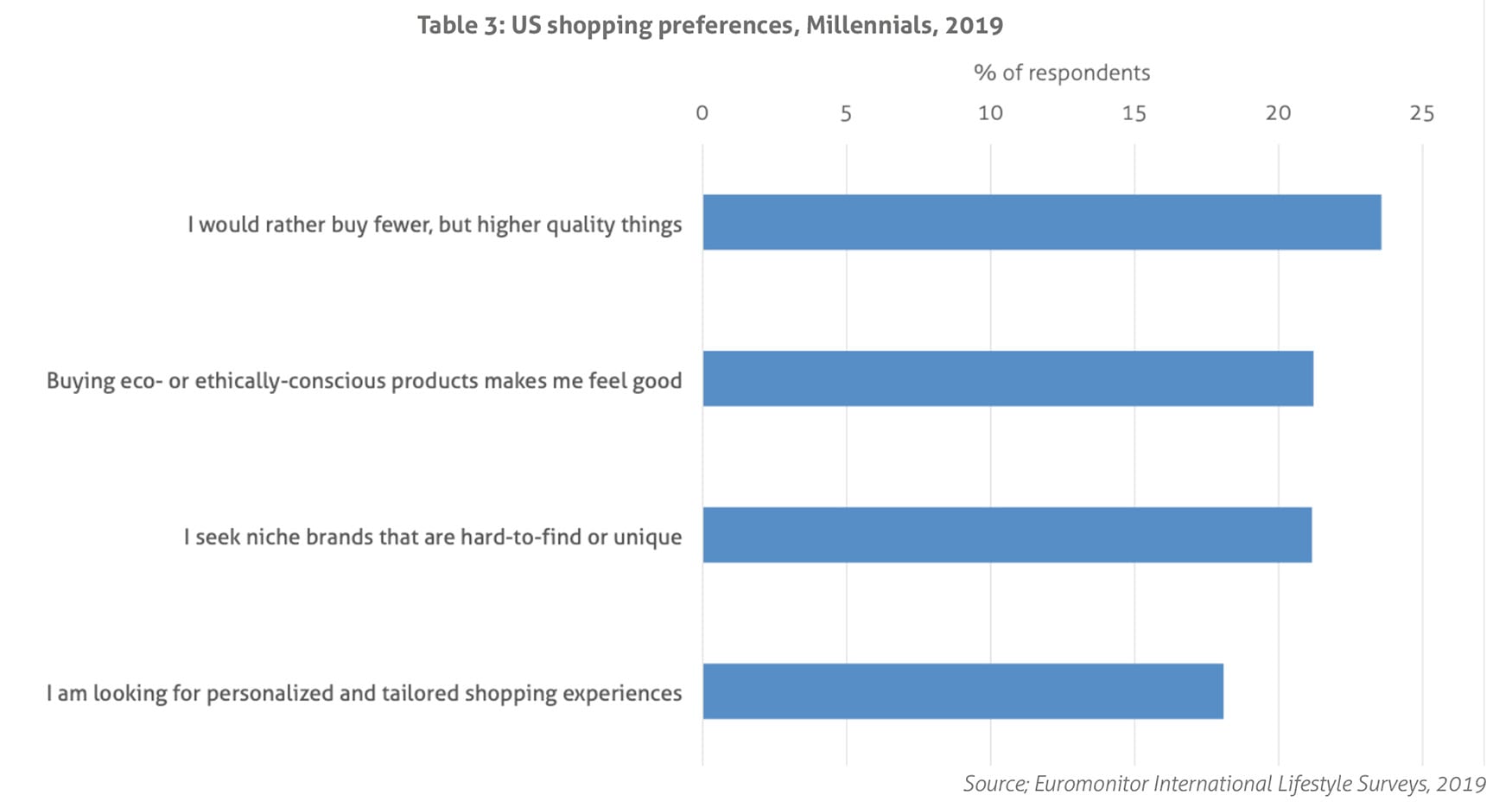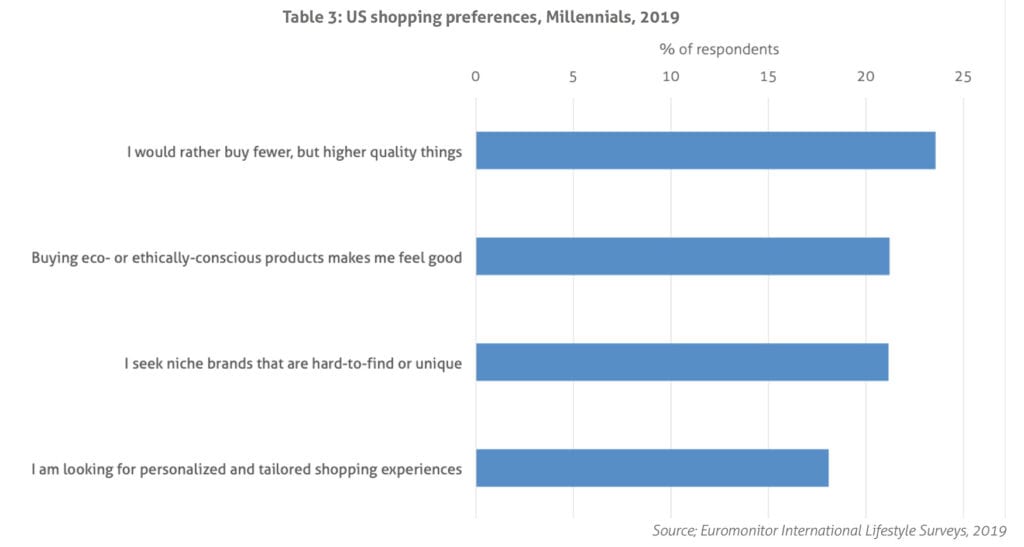 Subscription services have been on the rise in the US, with more Americans using a subscription in 2019 than a few years back. Subscription service use among Millennials remains high. Euromonitor Lifestyle surveys indicated that 34% of Millennials have used a subscription service in 2019. Furthermore, while convenience is a key motivator behind the choice of subscription service, brand uniqueness and tailored experiences do play a role in consumer choice of subscription vs other shopping options.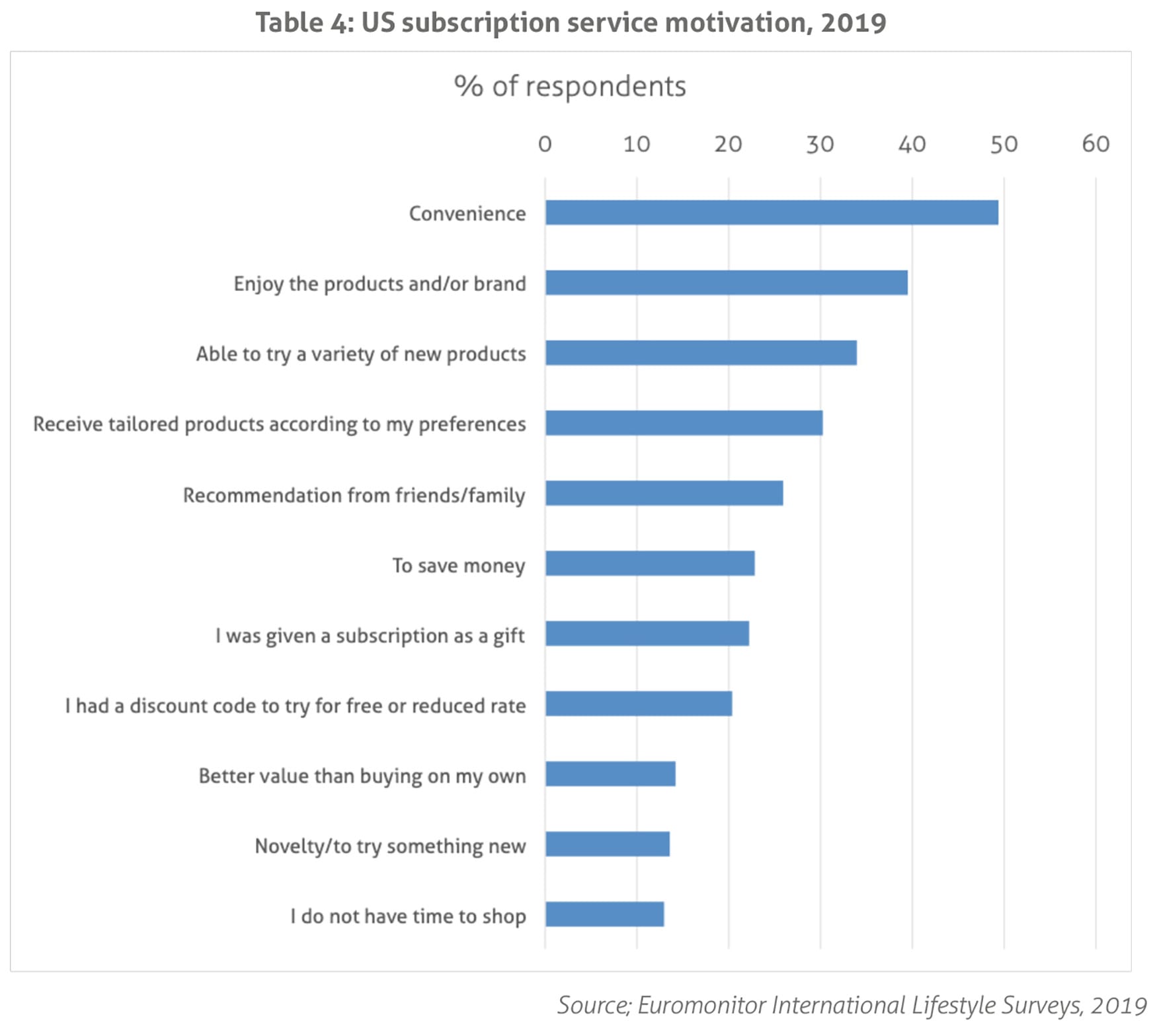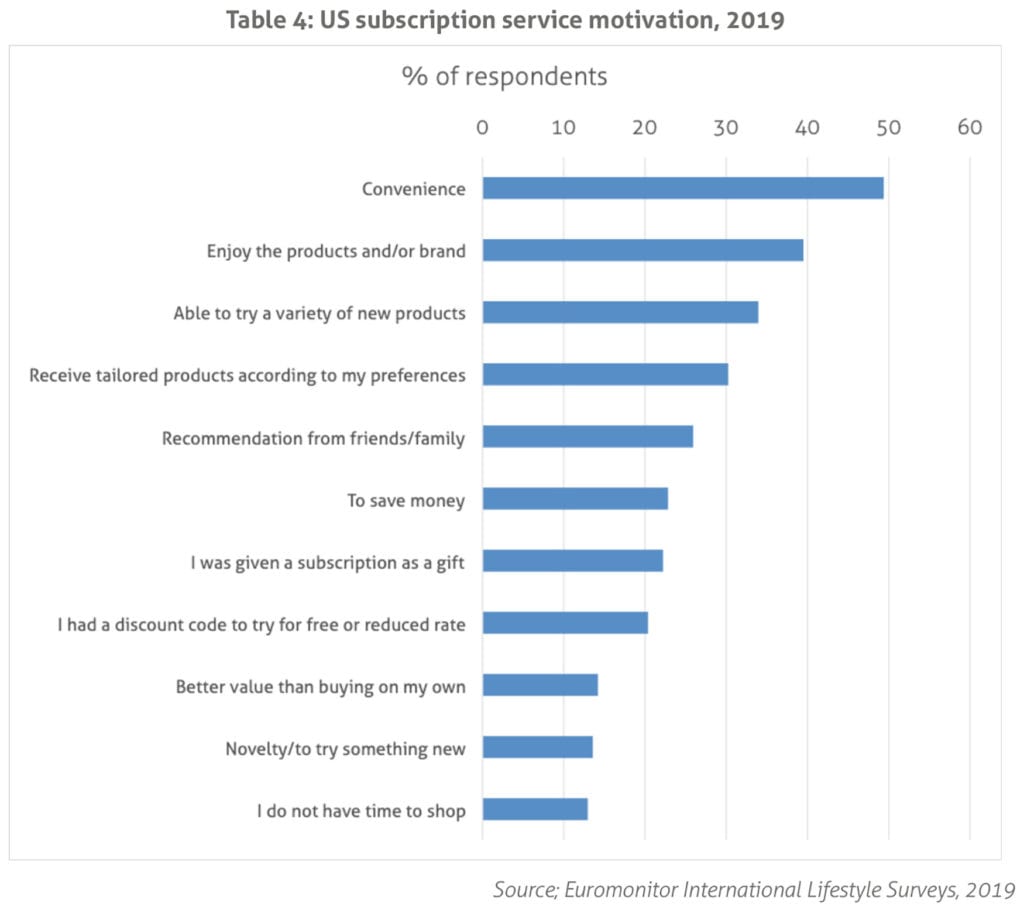 Consumer business aside, novelty premium niche brands of tissue are finding their place in away-from-home spaces, mainly high-end hospitality and foodservice businesses. Luxury hospitality and foodservice businesses continue to present an opportunity for niche brands in both tissue and disposable hygiene, as operators of these businesses are seeking to provide their customers with a unique and complete luxury experience.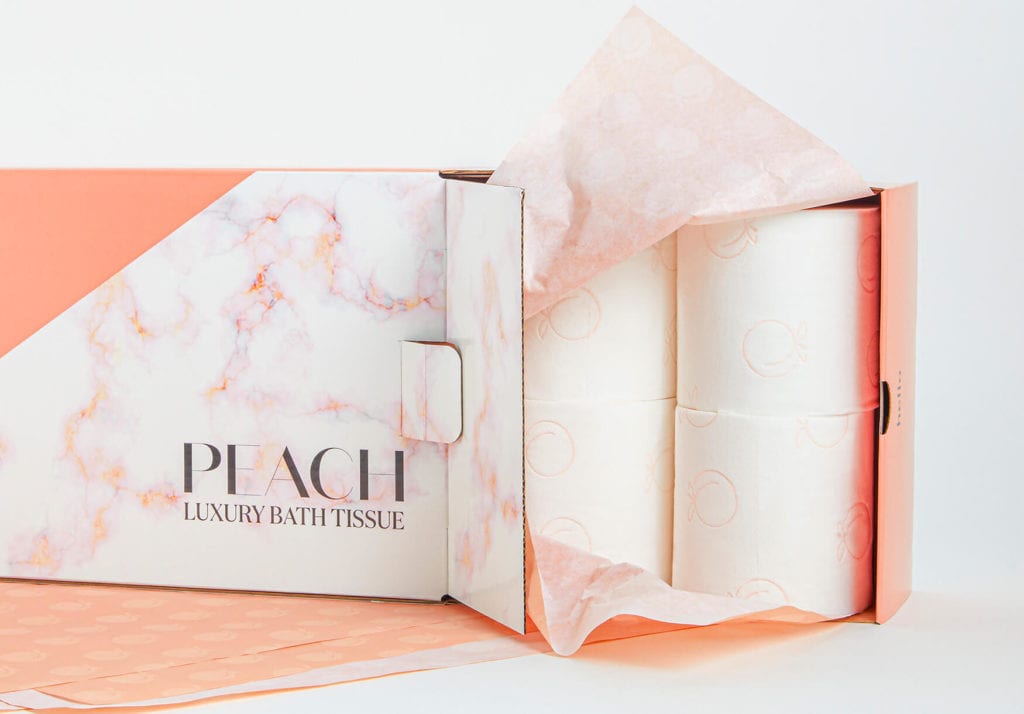 To sum up, US highly mature consumer tissue business will continue to present a challenge and a risk of overcapacity as the overall demand is hampered by slow population growth, macro-economic concerns, and consumer knack for bargains. However, pockets of opportunities exist for brands with the right messaging and distribution strategies to target certain consumer groups, found mainly among the young generation looking for uniqueness, experiences, and mindful consumption.