Asia
TISSUE WORLD ASIA 2012: Shanghai report with a summary of core points from the key speakers
New businesses to the fore as 131 companies exhibit
APP China is forging ahead with tissue paper expansions in China, ordering six large machines from A Celli and

 looking at awarding the Italian supplier contracts for two more similar units.
The six tissue PMs, each having a width of 5.6m, a design speed of 2,400 m/min and a capacity of 60,000 tpy, will be erected at the firm's complex in Haikou city on the island of Hainan.
An APP China executive said that three out of the six units are scheduled to come on stream in 2012, with the first PM starting up in August. The remaining three will come online in 2013. He indicated that the civil engineering work for the schemes has begun at the facility. According to A Celli, installation work for such a PM usually takes at least six months to complete.
All the machines will be integrated with the mill's sTissue World Asia 2012 has attracted some 3,111 visitors during the course of the three-day event, with 2,577 local players joined by 534 international visitors.
Held in Shanghai between 14-16 November, a total of 131 companies exhibited at the show, taking up a total gross floor space of 6,000sqm. New businesses were very much in evidence with some 18 new companies exhibiting in the China pavilion and a further 14 new companies represented in the Western pavilion.
Compared with 2010, conference speakers were up 29% to 22, with six local speakers joined by 16 international, and there was a 22% uplift in conference delegates to 97, of which 56 were local players.
Lütfi Aydin, paper group director at Turkish tissue producer Hayat Kimya, told TW: "Most of the machine producers in the tissue industry around China have taken a place in the exhibition and we found what we expected.
"The most interesting part of the event for us is to be made more aware of the many big and small sized Chinese companies. We also found some tailormade machinery."
He added that the Chinese market is a key business priority as their prices "are quite competitive".
"If you compare machine efficiency and price, the Chinese companies have a priority for our projects in the future," he said.
Chris Chen, marketing manager at Xerium Technologies, Asia, said: "I saw that a lot of big players attended the show. In terms of technology, the information on paper machine clothing and roll was particularly useful.
"The Chinese and Asian market is a top priority for us as there is rapid growth there in terms of the tissue market." Nicolas Le Pivert, FlexLink Techne's SBU tissue general manager, agreed that China and Asia were "a high priority" and that it was good to see companies at the show focusing on displaying their products and services.
He added: "I manage a global unit and we are starting in the Asia area in 2013. The show has been helpful to see how the area is running in order to define my business plan for 2013/2015." Tissue World Asia is Asia's largest international show dedicated to the tissue sector.
---
Changes and prospects for the tissue paper industry in China
BY MADAM JIANG MANXIA, SECRETARY GENERAL OF CNHPIA
"The continuous rapid expansion of the Chinese economy and the improvement of living standards has meant that the tissue paper markets have grown significantly, around 10% annually. In the past five years, we have also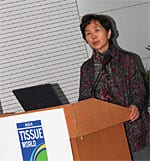 seen a dramatic change in the speed of the machines. In 2012, consumption increased to 12.7%.
"We are seeing softer products of higher quality, and areas of China such as the north are seeing increasing demand for coreless products."
"We are seeing softer products of higher quality, and areas of China such as the north are seeing increasing demand for coreless products. Some 8% of the total output is now exported around the world. There is a lot of opportunity to export gradually.
"However, it is very obvious that supply has exceeded demand. The industry is facing periodical overcapacity and restructure, and this has had relatively less impact on the leading brands and enterprises with self-supplied pulp, but greater impact on the new market entrants and middle and small size enterprises."
---
The Chinese tissue market – full speed ahead or trouble coming?
BY ESKO UUTELA, PRINCIPAL, TISSUE, RISI
"The Chinese tissue industry is still very fragmented but changing at breakneck speed. At the end of 2011, 220 tissue paper making mills with almost 2,000 tissue PMs and a capacity of 5.665m tonnes were identified. Growth is averaging 8.3% per annum and is expected to continue at 8.4% until 2021. Consumption is expected to reach levels of 12m tonnes in the next ten years. There is also a changing regional concentration in the country's development with an increasing focus on central and northeast China, which is seeing quicker growth.
"As tissue penetration increases, new consumers will start buying tissue products with improving retail systems.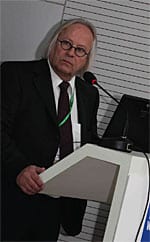 The pace of urbanisation especially in central China is also very important. When people move from rural to urban areas their hygienic habits also need to change, favouring tissue. We are seeing increasing product penetration and quality improvements and expect toweling to start to grow in the coastal strip zone. However, an explosion of new investments but also closures and project delays is likely to impact as of 2013.
"Prospects for small companies with older Chinese-made equipment, high number of employees and low average product quality are less promising – it is likely that industry restructuring will continue and many small producers will need to exit the business.
"Newcomers from other industries will need to create their own brands, establish distribution networks and understand the importance of marketing and rules of competition. This may be easier to those coming from other consumer products sectors rather than process industries, including other paper and board businesses."
---
SOUTH KOREA
SsangYong C&B bosts capacity with Toscotec buy
South Korean producer SsangYong C&B has boosted its tissue capacity by 91tpd after it bought a

Toscotecsupplied tissue machine.
The AHEAD 1.5S is a crescent former machine with a single-layer headbox, double press configuration, a Steel Yankee Dryer TT SYD-12FT and a Reel section TT Reel-P.
It will be installed at the company's Jochiwon plant where it produces facial, bath, kitchen towels and incontinence products, and is expected to come on stream by the end of 2013.
The scope of supply includes a high efficiency gas-fired hood, steam and condensation system, a steam recovery boiler fed by hood exhaust air provided by Toscotec sister company Milltech.
A shaft puller for expandable shafts is also included in the supply. The machine operating speed is 1,700mpm with a net web width of 2.7m.
SsangYong C&B was founded in 1980 and is owned by David Kim, while operating as a subsidiary of Monalisa Co.
The group owns three tissue plants: a tissue production and converting plant in Jochiwon, a tissue and converting plant in Jeonju, and a converting plant located in Daejon. Its production capacity is 130,00tpy and it has seven tissue machines.
---
CHINA
Hengan to build eight 60,000tpy tissue PMs in China
Hengan International intends to boost its tissue paper capacity in China to almost 1.4m tpy.
The firm is looking to build eight new 60,000tpy tissue machines at various sites over the next two years.
Metso Paper and Andritz have been signed up to supply the PMs, with each to provide four units.
The Metso machines will all be 5.6m wide and have operating speeds of 1,900m/min.
Two will be installed at Hengan's site in Weifang city, Shandong province, and the other two PMs will go to the firm's facility in Wuhu city, Anhui province.
According to the Finnish supplier, the first PM will start up by the end of 2013 at the Weifang mill. The other three units will come online afterwards although the specific timelines are currently unknown.
The Andritz machines will have a similar size. Two will be erected at a mill in Chongqing municipality, and two at the Changde plant in Hunan province. All four PMs are expected to come online in 2014.
Hengan's total tissue paper capacity will reach 910,000tpy by the end of this year after a 60,000tpy Voith Paper PM starts up at the Wuhu mill in December.
The further eight new machines will raise the firm's capacity to 1.39m tpy when they are all online.
Tissue investment boom: China's economic growth has raised people's living standards greatly, boosting general consumption including demand for tissue products, over the past decade.
Many Chinese tissue-makers are expanding to try and grab more market share, whilst others are considering entering the sector.
Hengan has already started up five 60,000tpy tissue machines at its mills in China this year, whilst other major producers such as C&S Paper and Vinda International Holdings are also installing new machines.
C&S plans to build a new site in Luoding city, Guangdong province, with two 60,000tpy Andritz PMs due to start up there by the end of 2013.
Vinda aims to raise its total capacity to 620,000tpy by the end of this year, up from 470,000tpy in 2011 and the firm will further boost its capacity to 1m tpy by 2015.
Meanwhile, paperboard giants such as Nine Dragons Paper (Holdings) and Lee & Man Paper Manufacturing are mulling over joining the tissue sector.
Nine Dragons is pondering building four 50,000tpy tissue machines, whilst last year Lee & Man submitted plans to erect three PMs with a combined tissue capacity of 200,000tpy for an environmental impact assessment.
News from RISI (www.risiinfo.com)
---
Xiamen Xinyang Pap er "sets new record" with tissue line start-up
Xiamen Xinyang Paper has set a new record in the commissioning, start-up and speed-up of its recently installed Metso-supplied tissue machine.
The Chinese manufacturer said the machine came on stream one week ahead of schedule on 10 September, and that nine days later after five days of continuous operation it reached the operating speed of 1,900m/min.
The machine has a width of 5.6m and a maximum operating speed of 2,000m/ min, and will produce 60,000 tonnes a year of high-quality facial, toilet and towel grades.
Metso's delivery comprised a complete production line with stock preparation equipment and an Advantage DCT 200 HS tissue machine including an OptiFlo II TIS multi-layer headbox, a Metso Yankee cylinder, an Advantage AirCap hood, an Advantage WetDust dust management system and an Advantage SoftReel reel.
The delivery also featured Metso's patented Advantage ViscoNip pressing technology and BlackBelt shoe press belt.
---
Naning Phoenix to start up 30,000tpy tissue PM in China
Nanning Phoenix plans to fire up a 30,000tpy tissue PM at its mill in Nanning city, Guangxi autonomous region in mid-November.
The PM, supplied by Andritz, has a trim width of 3.65m and a design speed of 2,000m/min. The installation has almost been completed.
Andritz's delivery also included a stock preparation plant, a headbox, a hood and a Steel Yankee drying cylinder. The mill currently operates 13 tissue PMs with a total capacity of around 45,000tpy.
Two are Kawanoe Zoki machines, and have a combined capacity of 30,000tpy. The others are domestically made PMs with a capacity totaling around 15,000tpy.
News from RISI (www.risiinfo.com)
---
YFY becomes a holding compa ny: tissue PMs come online
Yuen Foong Yu Paper Manufacturing (YFY) has completed the merger of its fine paper business with fellow Taiwanese company, Chung Hwa Pulp, while transforming itself into a holding firm.
The merger boosted YFY's stake in Chung Hwa Pulp from 9% to 55%, whilst the latter has become Taiwan's largest fine paper producer, with a total capacity of around 600,000tpy.
The duo said that the link-up is expected to generate cost savings of up to NT$400m annually, mainly from vertical pulp and paper integration between the two companies.
Chung Hwa Pulp is now supplying lowmoisture slurry bleached hardwood kraft (BHK) pulp from its sole plant in Hualien on the west coast of Taiwan to YFY's seven paper and board mills across the island. Such integration can cut energy costs significantly for both companies.
The Hualien mill runs a 285,000tpy BHK line and two paper machines manufacturing mainly uncoated fine paper, with a combined capacity of 150,000tpy.
New tissue PMs online in China: Across the Taiwan Strait, YFY has started commercial production on two identical tissue machines at its mill in Yangzhou city, Jiangsu province, China.
The PMP Group supplied the two 2.8m-wide crescent formers, PM5 and PM6. Each has a maximum speed of 1,600m/min and a capacity of 27,000tpy.
Their output will be converted into facial tissue, toilet rolls and kitchen towels at the facility and sold on the Chinese market.
YFY has also kicked off trial runs on a new straw pulp line which use enzymes instead of chemicals to process fibre at the Yangzhou facility.
A spokesman said the 66,000tpy biopulping line is being fine-tuned and is expected to start normal production in the next few months.
The straw pulp produced on the line will be used in slurry form to feed the mill's recycled containerboard machines.
News from RISI (www.risiinfo.com)
---
C&S orders TMs with "world 's largest Stel Yankes"
Chinese tissue manufacturer C&S Paper Yunfu has ordered two tissue machines which supplier Andritz claims to have the "world's largest Steel Yankees".
The two PrimeLineST tissue machines are said to be the first of their kind in China and were designed specifically to reduce drying costs, with the entire drying process using steam only.
They are scheduled for start up at the end of 2013 and they have a design speed of 1,900m/min and a width of 5.56m.
The Steel Yankees have a diameter of 18ft and a shell length of 6.2m, and the scope of supply also includes the complete stock preparation plant as well as automation and drive systems. C&S Paper Yunfu is based in Luoding, Guangdong Province.
---
Embossing World installs embossing rolls for K-C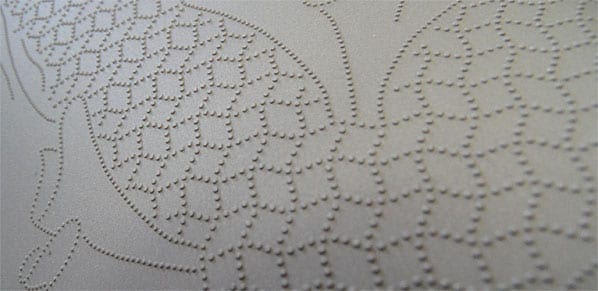 ---
AUSTRALIA
Australia passes illegal logging bill
The Australian government has passed the Illegal Logging Prohibition Bill 2012 that prohibits the importation and sale of timber products containing illegally logged timber.
It is now an offence to import illegally logged timber or to process timber harvested illegally in Australia, and the new law requires all importers of regulated timber products and processors of raw logs to comply.
Ross Hearne, general manager corporate services at tissue giant Kimberly-Clark, congratulated the federal government on the move, adding "it was a major milestone for social responsibility".
He said: "Government has clearly listened to and acted on the concerns of stakeholders, including industry, regarding effective control of illegally harvested timber product imports into Australia.
"Lower cost illegally harvested timber product imports in Australia are the result of a lack of enforced governance in exporting countries.
"The Australian community rightly expects that the products they buy, particularly those from Australian manufacturers, will meet responsible standards of operation and governance.
This Bill will enforce a level playing field on less responsible companies."
Darragh Brennan, Australia- New Zealand sustainability and communications manager for Solaris Paper, an Australian-operated and managed affiliate of Indonesianbased producer Asia Pulp and Paper, said: "The Illegal Logging Bill shows the commitment the Australian government has to ensuring all pulp and paper products imported into the country abide by the highest standard – and we along with other paper and tissue producers applaud this focus."
---
MALAYSIA
NTPM of Malaysia looks to move into tissue production in Vietnam
Malaysia's NTPM Holdings is planning to build its first production facility in Vietnam, as part of a strategy to expand its capacity in regional markets with abundant labour and low costs.
The company agreed to lease a piece of land in Vietnam Singapore Industrial Park (VSIP) II, located in Binh Duong township, about 40km from Ho Chi Minh City, in southern Vietnam. The lease, valid until 30 November 2055, will cost $4.95m and covers about 100,000m² of land.
The firm has now received an investment certificate from VSIP to establish a subsidiary, NTPM (Vietnam), which will manage the project. According to the certificate, the duration of the investment project is up to 19 March 2058.
In a filing to Bursa Malaysia, NTPM Holdings explained it intends to begin making toilet paper and facial tissue from jumbo rolls at the site from 2014 and to start producing base paper from both virgin and recycled fibre-based pulp from 2015.
The total investment cost of the scheme will be almost $19.1m, of which $5m will come from the company itself via its subsidiary NTPM (International). The remainder will come from bank loans.
VSIP II is being developed by Becamex IDC Corporation, a Vietnamese stateowned enterprise in Binh Duong province, and a consortium of five companies from Singapore, comprising SembCorp Industries, Ascendas Investments, United Overseas Land Investments, Mitsubishi Corporation Development Asia and KMP Vietnam Investment.
NTPM Holdings has a tissue mill in Penang, in peninsular Malaysia, housing 16 machines with a total capacity of 90,000tpy. The plant uses a mixture of virgin fibre and recovered paper as furnish for tissue paper production.
The company bought a tissue mill for Ringgit 20 million from fellow Malaysian firm Union Paper Industries in January this year. The facility, located in Bentong, Pahang province, has two machines with a combined capacity of 10,000tpy.
NTPM plans to boost its tissue paper capacity in Malaysia with the installation of a 10,000tpy machine, due to start up early next year, but it is not clear at which site this will be.
News from RISI (www.risiinfo.com)
---
JAPAN