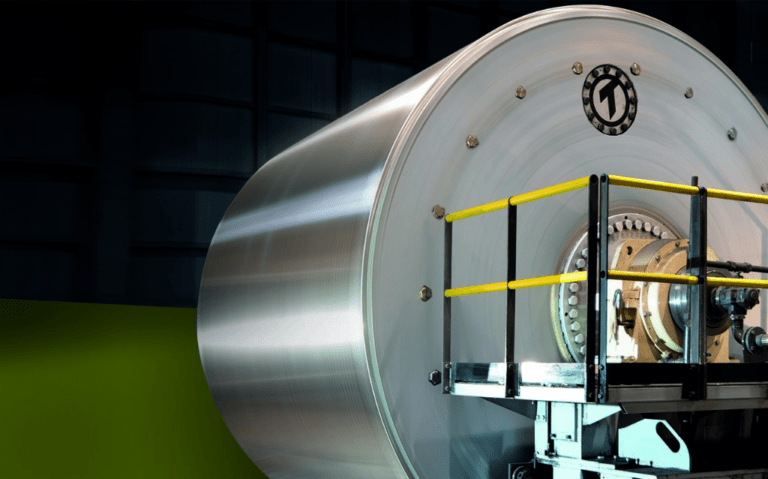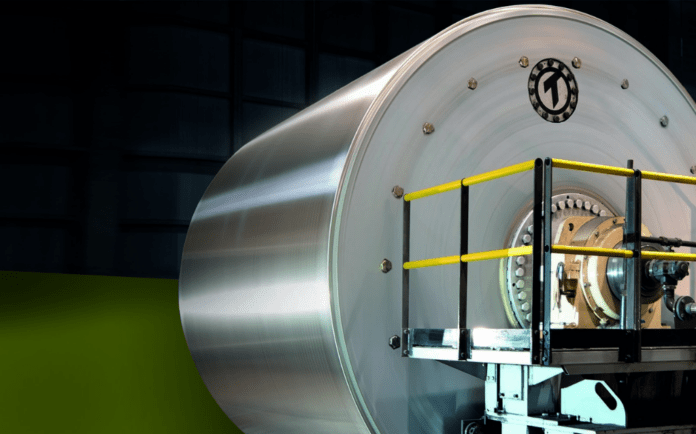 Toscotec has introduced its TT Induction SYD, which it said is a "carbon-reduction breakthrough that redefines Yankee dryer technology."
TT Induction SYD uses electrical induction instead of steam energy to dry the paper web, which the supplier said thereby directly cuts greenhouse gas emissions to zero.
Luca Ghelli, Toscotec R&D Director, said: "TT Induction SYD is now set to be the new game changer in tissue for its capability to use clean energy and slash direct carbon emissions associated with the drying process."
He said that the internal steam distribution and steam/condensate removal systems are entirely replaced by an induction system composed of static coils installed inside the shell and electrical controls and instrumentation located outside for easy maintenance and monitoring.
"As a result of precise coil geometry, the induction system delivers a very fast and accurate heating effect exactly on the areas of the shell where it is required, while preventing residual circulating currents in other areas," he added.
TT Induction SYD is suitable for installation on dry crepe as well as TAD tissue lines.
Ghelli said: "Sustainability is the guiding idea of TT Induction SYD's design. "As a proven industrial technology, an induction system offers multiple advantages when applied to the most energy-intensive section of the tissue machine.
"The efficiency of this cutting-edge technology will dramatically reduce the carbon footprint of papermaking.
"Based on our expertise in steam-heated TT SYD and induction systems, we succeeded in developing a more efficient and sustainable Steel Yankee Dryer."