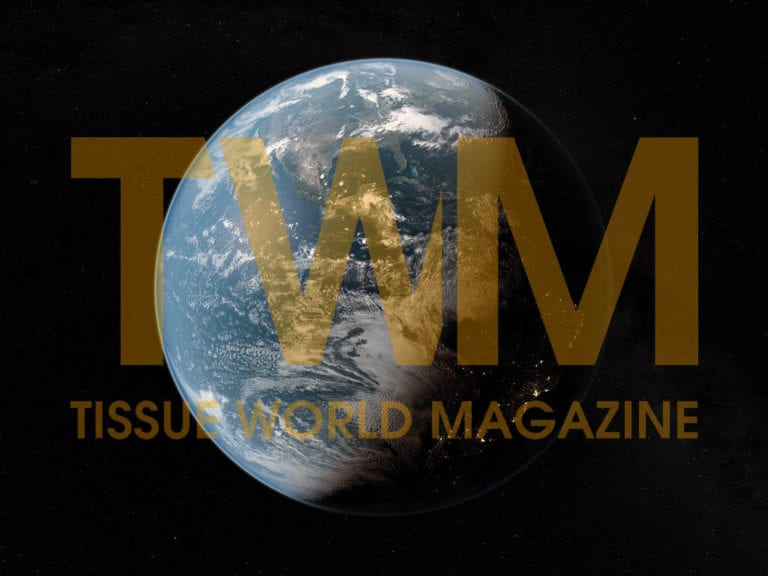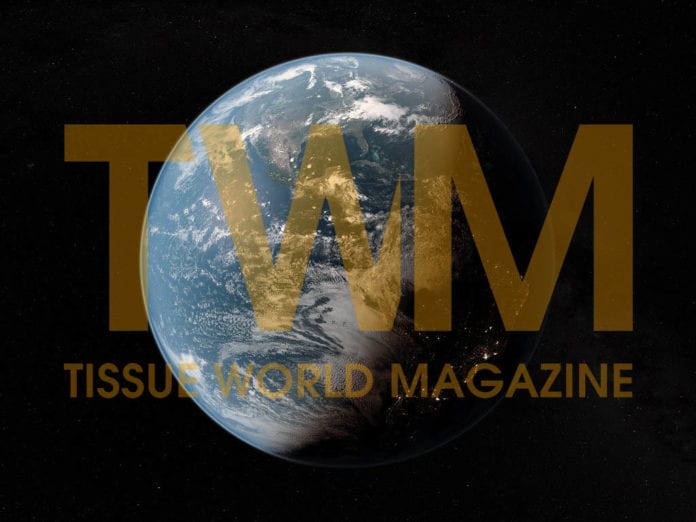 RUSSIA
Syassky starts up Toscotec line
Syassky Pulp and Paper mill has boosted its presence in the domestic market after it started up a new Toscotec Ahead 1.5m tissue line.
It features a single layer headbox, single press configuration TT SPR 1050, a 3,660mm diameter Steel Yankee Dryer TT SYD 12FT and a renewed reel TT REEL-P.
Machine speed is up to 1,400mpm with a trim width of 4,200mm for a daily production of 125 tonnes.
The move is part of a two-year investment programme that has resulted in the start up of new converting lines, packaging lines and a new Toscotec rewinder TT WIND-H.
Syassky said it has seen an increase in demand for domestic products, but also a rise in demand for AfH export markets.
The company said it is one of the most modern tissue producers in the northwest Russian region, and the only integrated tissue producer in the area with a line pulp mill, tissue production (PM2, PM3 and PM5) and converting and packaging facilities.
The new Toscotec tissue line has replaced an existing PM2.
Toscotec's scope of supply also included upgrading of the existing stock preparation plant, a new approach flow system, gas heated hood, steam and condensate system as well as electrification and control system.
A complete engineering, erection supervision, commissioning, training and start up assistance package was also provided.
SCA revamps tissue PM at Svetogorsk mill in Russia
SCA has upgraded its 43,000tpy tissue PM at the Svetogorsk mill in Russia, raising its capacity to 52,000tpy.
The firm equipped the unit with a new crescent former, a headbox and a high temperature hood. As a result, the PM's speed increased from 1,200m/min to 1,800m/min. A Celli supplied the equipment.
SCA also revamped the mill's deinking line, with the aim of improving product brightness and to be able to use lower grades of recovered paper.
Finally, the Swedish producer installed a new line for its ZZ-fold system kitchen towels, which it sells under the Tork brand. The total value of the investment is Euro 19m ($25m).
News from RISI (www.risiinfo.com)
LLC Pulp Invest purchases PCMC-supplied converting line
Russian producer LLC Pulp Invest has acquired an Amica converting line to boost its high-quality toilet rolls and kitchen towels production.
The Paper Converting Machine Company (PCMC) supplied machine will work at a speed of 450mpm at the Kazan, Russia-based site. It will feature Amica rewinding technology, state-of-the-art embossing technology including colour embossing and a high-technology fourlane log saw.
It will be installed in a green-field plant currently under construction. Once up and running it will produce 30,000 tonnes of tissue annually, which will then be converted into rolled products.
For paper production, LLC acquired a modern, complete stock preparation plant for virgin fibre, which will be supplied by Andritz.
The two lines will have the same width of 2.8. and will be both installed in late 2012.
A PCMC spokesman said: "This is a very important project for us that largely repays PCMC Italy and PCMC Germany for the work made in the past years in order to establish a collaboration with the tissue producers and converters of Russia and former CIS countries.
"The additional orders that are going to be announced later this year will further consolidate PCMC position in that market."
PCMC was founded in 1919 in Green Bay (Wisconsin), where it is still headquartered, and has manufacturing operations and representative offices in Italy, UK, Germany, China, Japan, Mexico, employing more than 1,000 staff.
Sipat's Meknes site in Morocco
It offers machinery for the converting industry includes laminating, printing, embossing, perforating and packaging equipment to produce multi-ply bathroom tissue, household towels AfH rolled products.
---
ROMANIA
Fire strikes RCP stockpile at Petrocart's tissue and board mill in Romania
A fire hit a storage hall for recovered paper (RCP) at Petrocart's Piatra Neamt mill in north eastern Romania on 25 March.
No one was injured in the incident and production was not disrupted.
The blaze started at 2:30pm and the fire department was called. They had the flames under control in seven to eight hours.
All the RCP in the storage hall was destroyed in the fire, according to sources.
The preliminary investigation into the cause of the blaze indicates there was a problem with an electrical wire. The probe has not yet been finalised at the time of going to press.
Petrocart chief executive Adrian Vais did not assess the damage as very important as he said the mill had plenty more RCP to use as raw material.
The Piatra Neamt mill can produce some 10,000tpy of tissue and some 7,000tpy of transformerboard, pressboard, triplex cardboard and industrial cardboard on three machines.
News from RISI (www.risiinfo.com)
---
UK
Disley Tissue creates 50 jobs after receiving £50m grant
UK-based tissue producer Disley Tissue has created 50 jobs after it was granted permission for a £50m expansion by the local council. Cheshire East has approved expansion plans for the Cheshire-based site, which will include adding a 220-tonnes a day wood pulp mill to its existing 70-tonne recycled paper-based mill.
Disley Tissue currently produces 24,500 tonnes of recycled tissue paper and 33,000 tonnes of de-inked pulp made from waste paper per year.
A number of unused buildings will be demolished as part of the development and there will be an extension of the stock preparation area, new fibre and waste storage areas, a new paper mill building and two levels of offices.
Councillor Harold Davenport, chairman of Cheshire East's strategic planning board, said: "The strategic planning board felt that this investment into pulp paper-making will diversify the current waste paper operation and help secure the future of the existing business.
"These factors, coupled with the creation of 50 new skilled jobs, will bring substantial benefits to the area."
Built in the early 19th century, the former cotton mill converted to a paper mill in 1890 and now makes high-quality paper with a low carbon footprint from sustainable raw materials.
Parent company Northwood Paper Sales declined to comment further at this time.
---
TURKEY
G-P completes sale of its joint venture share in Turkey
Georgia-Pacific has completed the sale of its stake in the shared joint venture Ipek Kagit to the Eczacibasi Group following approval by regulatory authorities.
The sale includes all aspects of the Ipek Kagit business including the mills at Karamursel and Manisa and the Ipek Kagit brands including Selpak and Solo.
G-P also completed the sale of its Italian tissue business to the LucartGroup earlier this year.