With two paper machine start-ups planned for next year pushing total output to 140,000tpy, Hebei Jinboshi Group will prioritise product quality and variety, expand sales channels and develop markets with low price sensitivity. Zhang Junqing, president, Hebei Jinboshi Group, spoke to TWM Senior Editor Helen Morris.
TWM/1: Describe your tissue business
"We have two manufacturing bases, one located in Daceying Paper Industrial Zone, Baoding City, Hebei province (base A), and the other located in Shitou Village, Mancheng district, also in Baoding City (base B). At present, base A produces toilet paper, with an annual output of 30,000 tonnes. Base B is 75% toilet paper, 13% tissue paper, 2% handkerchief paper, toilet paper, napkin and kitchen paper. B base currently has two PMP3650# 1,300m/min paper machines and one Shandong Xinhe 3600# 1,200m/min paper machine. Two PMP paper machines were started up in 2017 and the third paper machine was started up in 2018. In addition, two Shandong Xinhe 3700# 1,600m/min paper machines are currently being installed and are planned to start up in February 2019."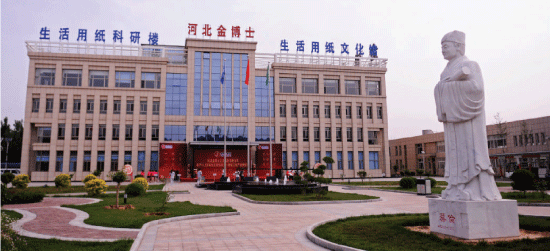 TWM/2: What tissue markets are you in? 
"At present, traditional trade (sale through distributors)  contributes 80% of sales, while key accounts (KA), well-know retailer/supermarkets such as RT-Mart, Walmart, contributes to 18% of sales. Special channels such as restaurants, railway stations, airports contribute to 2% of sales. In the future, I want to focus on the KA channel, special channels and E-commerce because of image building, special channel has good user stickness, and E-commerce has better development prospects."
TWM/3: Do you focus on producing high quality tissue products or economy products? Which are you seeing more growth in in China?
"We produce high-quality household paper, and some of them have higher quality, such as cream paper. High-quality household paper is a trend in China. The per capita consumption of paper in China is constantly increasing, which will inevitably lead people to pursue better quality of household paper.
TWM/4 : What tissue trends are you seeing in China for consumer products, private label, AfH, At-Home products? What are the main challenges and opportunities for these sectors?
"Household paper is a growing trend in China as more and more Chinese people visit during holidays. Kitchen paper is also a growing trend, but we're seeing fewer young Chinese cooks which is a challenge to growth."
TWM/5: How is the economic climate challenging the Chinese tissue market? 
"At present, China's household paper production capacity is expanding rapidly, which is an unfavourable condition for profit."
 TWM/6 : Is there still a price war in the Chinese tissue market, and what is your strategy to deal with this?
"There is a price war in China. Our company's solution is to improve product quality, launch differentiated products, expand sales channels and develop markets with low price sensitivity."
TWM/7: Are you looking to grow in the next few years? Will this be internally, or through acquisition? 
"We will start up two paper machines next year, and the total output will reach 140,000tpy after starting up. In the later stage, PM 6 and PM 7 will be planned. In the later stage, we will  consider setting up factories in areas with good policies."
TWM/8: Are environmentally-friendly tissue products popular in China? 
"Environmentally-friendly paper is a trend in China, such as disposable wet wipes and dissolving roll paper, but consumers need some more time to accept it."
TWM/9: How are President Trump's trade changes challenging the Chinese tissue market and industry?
"The change of Trump, on the one hand, affects the RMB exchange rate, causing the increase in the price of imported pulp and paper, putting pressure on our costs."
TWM/10: What growth is the Chinese tissue market currently seeing?
"I feel that the Chinese market has entered a new period, and it will still be lower than the consumption in the United States, but it will continue to increase in the next five years, but at a slower rate."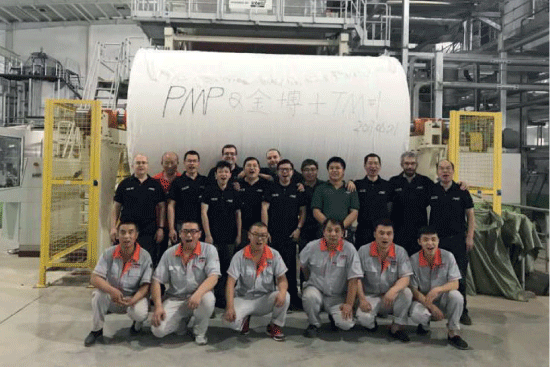 TWM/11: How are you dealing with raw material/pulp price increases? What challenges does this present the market?
"We have responded to the increase in the price of raw materials by raising the terminal prices and improving the product structure."
TWM/12: Is there overcapacity in the Chinese tissue market?
"Yes."
TWM/13: Do you export, and if so, what percentage of your products are exported and where? Do you plan to increase this?
"At present, we are optimistic about the opportunities to export products, however we currently aren't exporting because we don't have the right talent. We plan to do this at a later date."
TWM/14: What are the main challenges you face in the next few years?
"The biggest challenges are price competition and increased investment."
TWM/15: What are the main opportunities?
"The biggest opportunity is the stability of product quality and the trust of customers. Also, the scale effect of increased production and help from local government."