French manufacturer Papeco director general Emmanuel Coulon explains his smart circular economy concept at his Normandy mill. Report: TWM Senior Editor Helen Morris.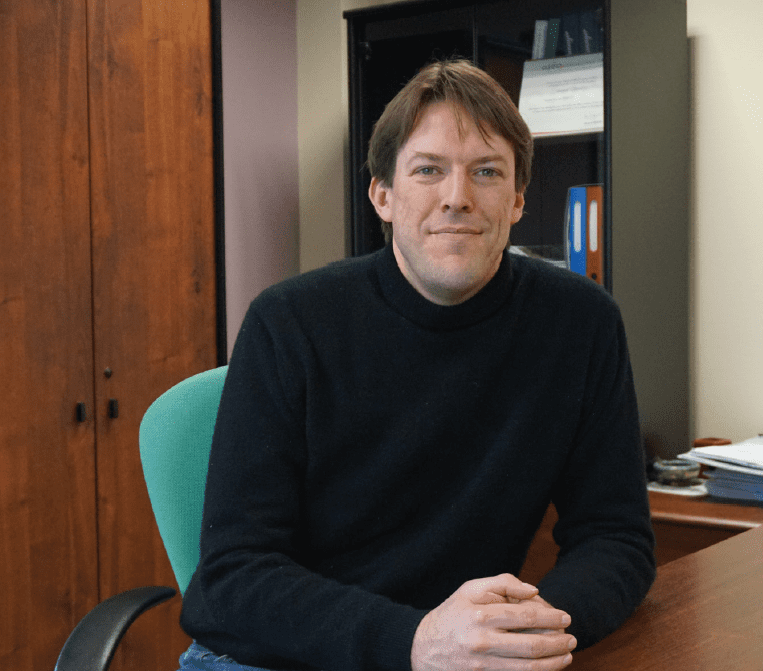 Independent family-owned tissue manufacturer Papeco is fortunate to have a very picturesque location for its tissue mill. Located in Orval in the very western tip of Normandy on the banks of the beautiful La Sienne estuary, the mill was created in 1924 by two French associates who had a holiday home nearby (the site had been a water mill, but the owners saw that there was a lot of demand locally for paper products, and so turned the site into a paper mill.)

Director general Emmanuel Coulon says from his desk that the location is of great benefit for the company. The former Scott Paper-owned mill was acquired by Coulon's father in 1990, when he created Papeco.

Coulon started working at the company in 2007 – his first role in the tissue sector, having had a background in engineering. He is now the main shareholder, and several of the plant's 57 staff also have shares in the business. Previously the site had just been used to manufacture toilet roll for the consumer market, but Coulon and his father worked to diversify its product offering to also include kitchen towel for industrial use.

Now, 60% of the site's 9,000tpy production for industrial kitchen towel, 20% for toilet paper and 20% for medical sheets, in 1, 2 and 3ply.

An independent and inventive spirit is key for the business, especially in the flat French tissue market which is seeing annual growth of just 1-2%. Papeco has a small part of the market share in France and its main production is of high-quality economy private label tissue products for the AfH market.

It doesn't have any branded products, and uses recycled fibres in 80% of its products. When Coulon arrived in 2007, he explains he wanted to start a new strategy … "We had to invest. We don't want to do the big volumes, we would like to keep our independence and all the flexibility that comes with that. But we want to grow.

"When I joined my main aim was to prioritise customer service. Because we are smaller, we can respond directly to our customer's needs and this type of customer service is vital to what we do, it is our main objective."

Coulon has overseen several substantial investments at the site and on its 2.4m wide paper machine, which was bought second-hand in 2000. It has had a lot of upgrades including a new Headbox, a new press section, as well as a new rewinder from Valmet. There are three converting lines: one for folded tissue supplied by DCM Machine, one for toilet tissue and medical sheets, and another for industrial rolls, both of which were supplied by Fabio Perini.

A fourth converting line was invested in last year – also supplied by Fabio Perini – and it is expected to start producing industrial rolls in 2020 along with the modernisation of a section of the current plant that will house it.

"I am open to more new technology and we are considering investing in a new paper machine," he adds. "But not just yet, that's a big, big step, so it would need to be in five years or so. A new paper machine would mean we are producing three times what we currently manufacture, so we need to be completely ready for that. We just need to be flexible and open, and any investment we will work again to make sure we reduce our energy consumption."

Over the past decade, investing in sustainable and energy efficient operations and practices has become a vital selling point for the business. The changes have made it operate more leanly and efficiently, whilst also offering the company a strong selling point to French retailers: "Environmental issues are very big in France … it's very popular with the consumers".

Papeco has worked to gain ECO Label for 90% of its products. The mill is also IS0 14001 and ISO 50001 certified. Environmental aspects "is one of our strongest selling points, and is a very strong commercial argument for our
customers"

"The main opportunities for us are 'Smart Circular Economy'," Coulon
adds. "We want to design our facilities so that they produce very little waste and pollution. Our challenge is to find a model to continuously be able to get recycled paper and sell our products to the customers that reflect our vision. We will continue to look at this continuous loop and evolution and increase our environmental efforts."

Achieving the green certifications has been very important for the site: "It has all been a very big project for a site out size, but it has offered a guarantee to our customers – that whilst we may be small, we are serious about our products. And certainly, getting the Eco Labels has improved our margins. Quite simply, it is a better way to work, and it is a very strong way to differentiate ourselves with our competitors."

Investments have also been made in Industry 4.0 and Coulon is still in the
process of adapting it to the mill to "give us and our customers even more
flexibility". "When we invested in the new converting line, our main concern was for it to be flexible. We needed a machine with a quick change around and to have easy communication with IT and production."

Personalised products are a key selling point and the company's size means
it is able to very quickly to customer requests, he adds. "We have a great level of flexibility in what we can do and we produce only in response to demand.

"We don't have overcapacity as a company, so we are looking to slowly and steadily grow… selling more into the French market, and also expanding into the areas we currently export to (Belgium, a little into northern Africa and also into French territories abroad). It's not an objective for us to export more as we just don't currently have the capacity and our prices wouldn't be so good if we exported."

As the company works mainly with recycled fibres, it has largely avoided any pulp price hikes: "Recycled paper is more attractive for us, especially when the pulp prices are so high. But we have to react quickly. We make good products, mainly economy, but with recycled paper. Because it's recycled our prices are usually lower. In France, virgin pulp is used the most, there are only a very few that are using recycled.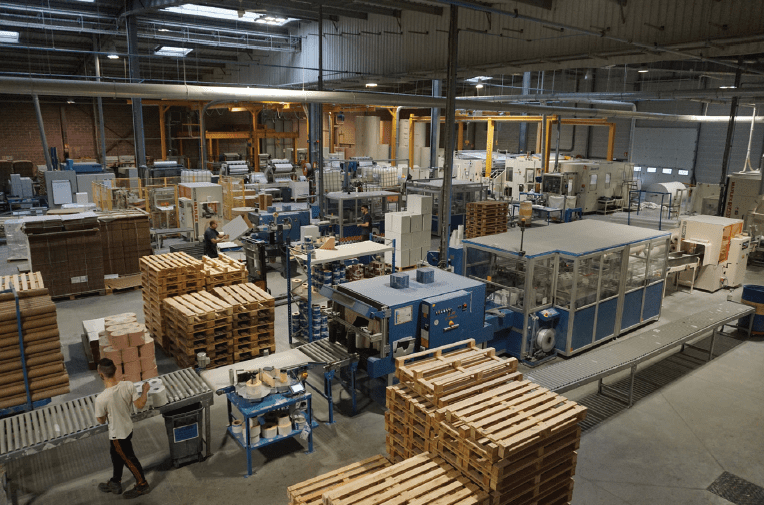 "So our strategy will continue to be to promote high-quality recycled products. We are quite unique in that sense. We will continue to stay in our place and build a long-term relationship with our customers, developing innovative and environmentally-friendly products."

Around France, several new tissue machines are planned to come on stream in the next few years. Will there be overcapacity in the market? "All the new tissue machine investments that will come on stream in the next few years will be for virgin pulp…. It will be a lot of new capacity, so it is uncertain at the moment how this will change the dynamics of the marketplace. Georgia-Pacific has also exited the market here… so there has been a lot of changes. But our strategy is clear. We are trying to maintain our position in our current market sector and we want to remain independent. One of our main challenges in the future will be where we can find the necessary raw material. The consumption of this type of paper is flat, and decreasing even further. In 10 years time, it may be from other sources. But we will continue to equip ourselves as well as we can to be able to maintain our independence and ability to adapt to changing market conditions."