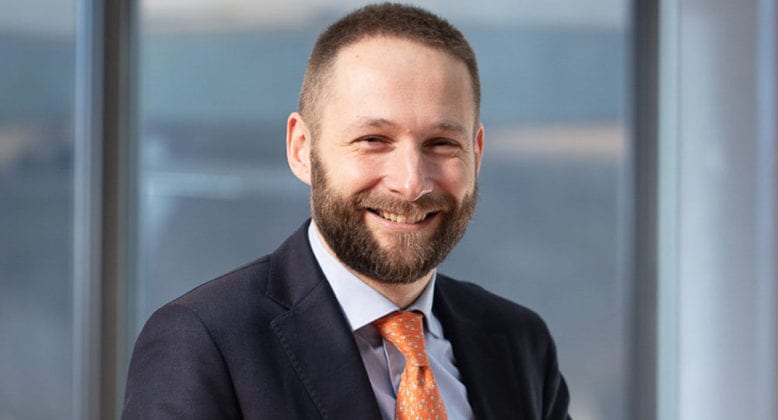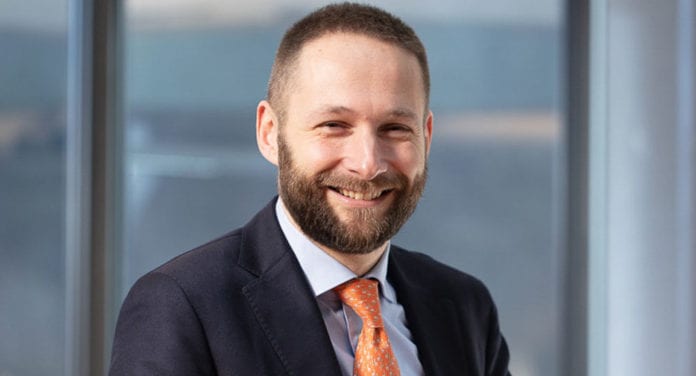 Spanish subsidiary Lucart Tissue & Soap is starting to see a more seriously approach to the issue of sustainability in the Spanish market for the very first time. It is ready and poised to take advantage of that potential. By Helen Morris, Tissue World magazine senior editor
Revitalisation, the imparting of new life or vigour, restoring to an active or fresh condition, is evident everywhere in Bilbao, the vibrant Basque-Country city located in northern Spain, and a 30-minute drive from Lucart Group's Artziniega-based converting facility.
The city is a hub for the region's autonomous community, with its modernist architecture, a skyscraper-filled downtown and a powerful industrial port on the edge of the Cantabrian Sea.
Tourism is plentiful. Attractions such as the Guggenheim, the gleaming, curvy, titanium-clad art museum which was designed by Canadian Frank Gehry and sparked an earlier push of revitalisation in the city when it opened in 1997, are as popular as ever.
Food (mainly pinchos, a small snack, and a local version of tapas) is everywhere; walk down any street and locals and tourists alike are sitting on curb-side bars in the afternoon sun enjoying delicate seafood and meat pinchos.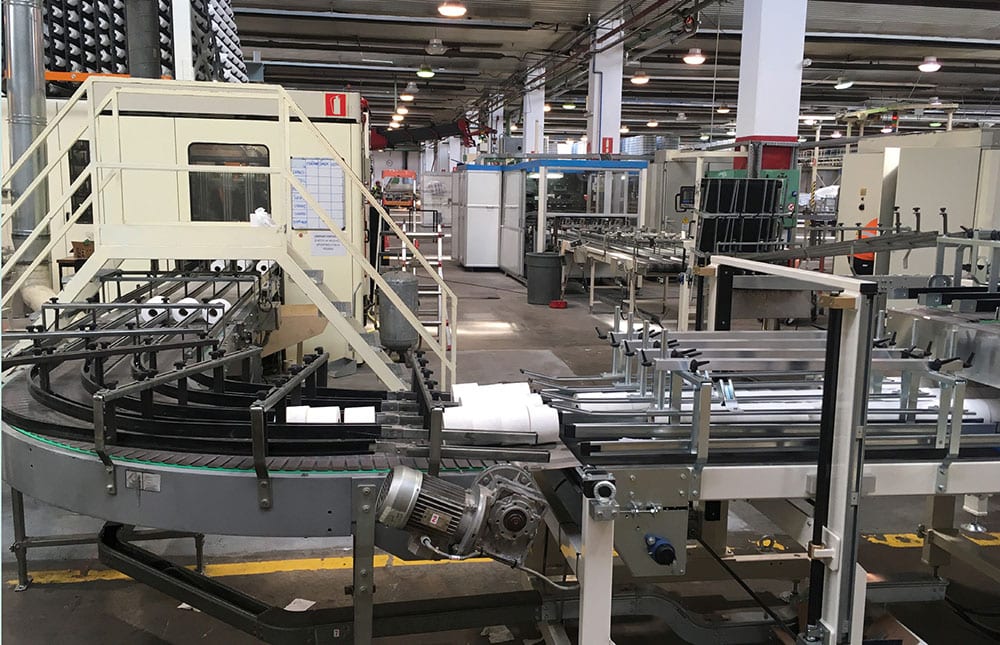 Just as impressive is the region's logistical structure. Driving south from Bilbao to the Lucart Tissue & Soap facility is a spectacle in itself; drivers travel across an incredibly efficient highway system built just 11 years ago, with fabulous views over the city, of the Guggenheim and of
the sea, which highway then takes them weaving along the many substantial and elegant bridges that go through or across the tops of the lush mountain ranges that lie on the outskirts of the city's border.
It is an impressive and modern feat of design engineering, easily connecting people to the city and landscape – and the tissue market to consumers.
As we get closer to Lucart's site, life slows down and we pass tiny villages, corn fields and lemon trees, until we finally arrive in Artziniega.
TWM is greeted by Spaniard and plant director Luciano Lopez, who is fairly new to the tissue industry having come on-board in 2018 following several years working in the glass sector, and Begoña Aretxabala, quality and environment manager, who has worked in the area for the last 25 years. They are both very welcoming, speak excellent English, and passionate and enthusiastic about the business and their market.
The site, along with two other plants in Aranguren and Guenes, marked the start
of production in Spain for multinational, Italian-owned Lucart Group. The company acquired the assets from Spain's Grupo CEL Technologies & Systems (CEL) in 2017.
The crucial move expanded and strengthened the company's market position in the Iberian Peninsula as well as increasing its AfH presence in the region.
It also gave Lucart access to the tissue market in Portugal and southern France.
"The CEL Group had to initiate an administration process in the summer of 2017," Lopez says. "Lucart applied to acquire the production assets and we won the tender. The acquisition was then finalised on 31 January 2018 through a newly established company – Lucart Tissue & Soap."
The company's project for restarting the assets included an investment plan of more than €20m over the subsequent five years.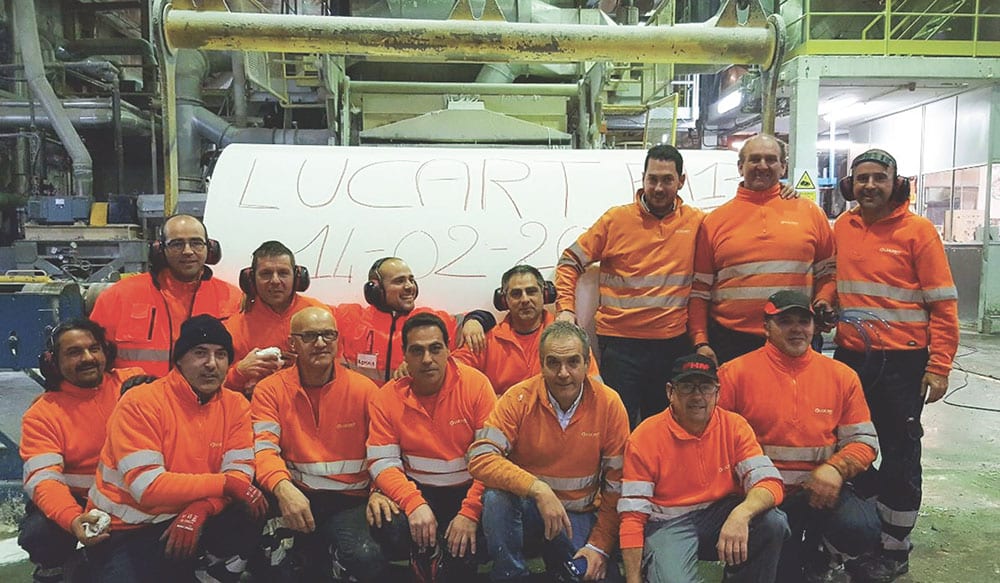 With the purchase, it acquired three production facilities in the Basque Country, designated for the production and conversion of tissue paper and the production of personal care soaps and detergents in the AfH market.
Two tissue machines at the Aranguren site were restarted, supplied by Toscotec and Voith. They produce industrial rolls and have a capacity of 50,000tpy. Some 50% of that production is dedicated to virgin pulp and 50% to recycled paper, and there are also two de-inking lines, enabling Lucart to increase its production of high- quality recycled ecological tissue paper.
"In this period when we started production in Spain, it was a very interest range of assets to acquire, and the added- value that they brought to us," Lopez says. "Prior to the purchase, Lucart only had a presence in Spain from a commercial point of view with a distribution warehouse in Barcelona.
"So it was very interesting to have the possibility to develop the market in Spain, Portugal, and also the south of France."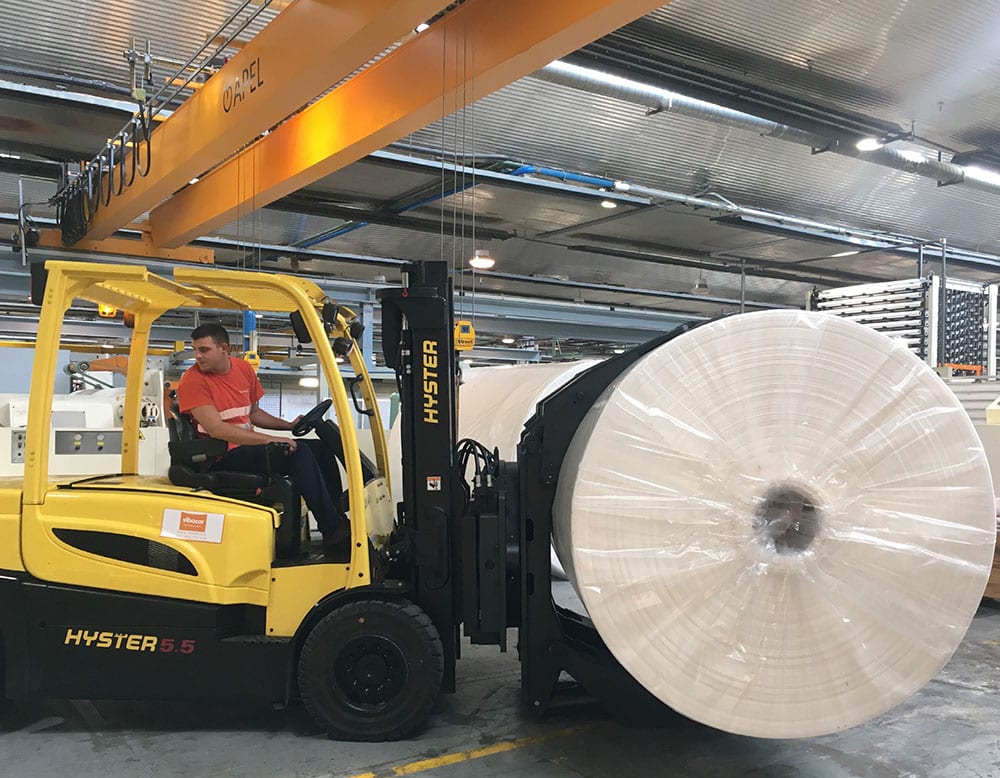 There is also a continual need to have all converting production under one roof and be as efficient as possible from a productivity point of view: "This is a constant organisational challenge, because in order to move the lines in the next three months and keep the continuous cycle, it is a big challenge with regards to the new people we need to hire."
Sustainability was a key reason for Lucart Group's move into production in Spain, and 50% of the company's production on its two Aranguren paper machines is for recycled products. Is Lopez seeing more demand for recycled products from the Spanish end-user? "At the moment, I would say that, unfortunately, no, it's not as popular in Spain as in other countries in Europe, but things are changing and we are working to lead the transition. If you go to a supermarket here in Spain and try to find recycled paper, you won't find it.
"From my point of view, this is something I don't know when exactly, but demand for these products will explode. And we will be ready when it does. We would even like to be productive in bringing these products to the market, changing people's habits and buying preferences and making people realise that this is something that is needed. There is a big problem in this country for this topic. At the moment, we haven't created the soap production line at the Artziniega site. "We currently have one … and a half converting lines!" Lopez adds. "We have been moving our lines from the Guenes facility to here, so we are a plant that is under construction more or less at the moment. However, today was the start- up day, so now we have one toilet paper converting line, which we are doing the first trials on. So you came on a great day to see the facility!"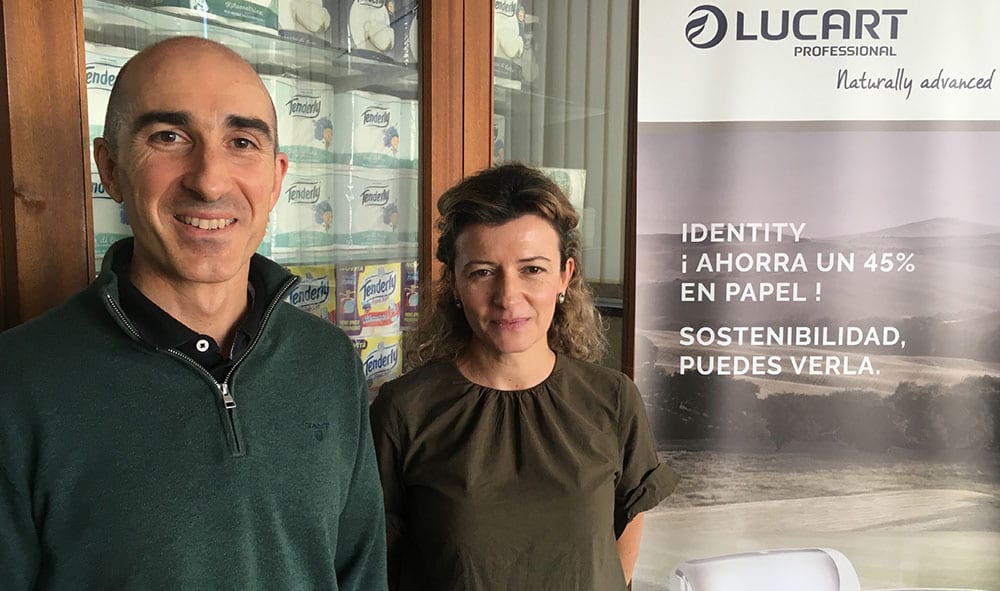 In parallel, the company has an additional new line for industrial rolls that it has also today started to assemble. "It marks the realisation of an almost two- year project to collate all our converting lines here.
It's a very nice project, and very challenging too. We wanted to remove all converting lines that were previously here, replace them, with toilet paper and industrial roll lines originally located in Güeñes and also add a totally new industrial rolls line, everything done by February 2020.
Once the site is all set up and running, it will have a production capacity of 30,000tpy. Are there plans to increase that? "This last season has been very busy," Lopez adds. "With the design of the layout here, we purposefully left additional space for other lines."
He says the business covers two very distinct sectors at the site, business-to- business, and AfH: "At the moment we are focused only on the professional market. If we look at the paper mill, we have part of the production that we dedicated to B2B and part that is sent to our own converting that is then sent on."
The Spanish tissue market, he says, is not seeing an especially large increase or growth. Its strength is its maturity and stability: "In less than one year we have increased our level of sales at an impressive rate. And this was also a very challenging product for the production guys as we had to significantly increase in a short period of time our machines." The two paper machines the company has are currently running at a continuous cycle to accommodate this, running 24 hours a day and seven days a week.
As for the potential to export out of Spain, for the moment the business is focussing on developing the local Spanish tissue markets. "After that, we will try to go deeper," Lopez says. "Once we see a real development in the level of sales, we will push out further. But for the moment, it's all Spain."
He has identified growth trends, and will implement the new lines with potential for additional lines, all in a plant prioritising production efficiency and organisation.
"Our main challenge has always been what we are already doing, to have success with the different deadlines which we now have, moving the industrial line over and then implement the new industrial rolls line."
All other challenges they face, such as pulp price increase and economic fluctuations, surround this project. For the pulp prices, Lopez says: "It seems that what happened last year was very unusual. We got the top-level prices, so this year is better than last and the trend now is to decrease.
right culture, and we want to encourage people to move in that direction."
He adds that when Lucart acquired CEL's assets, an important decision behind the move was that the company had a lot of potential for developing recycle paper products in Spain. "In four, five, six years, the market will change significantly in that direction," Lopez says.
"We sell to the big distributors of industrial and housekeeping articles,
and they as well as our final customers, hospitals, hotels, schools, etc, they are all already starting to demand FSC- and PEFC- certified products.
"And it's also great for us to be able to offer added-value products such as with the soap production line, we want to offer a wide range of products under the sustainability/recycled range."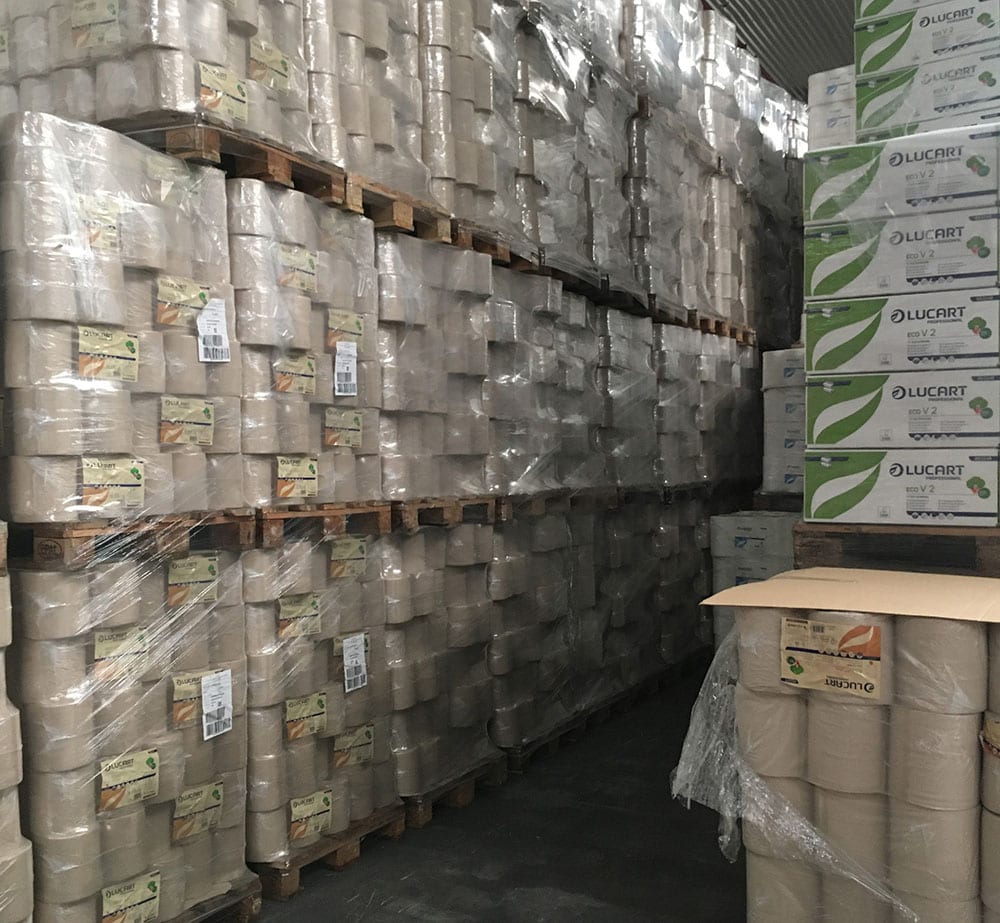 Is an increase in demand for recycled products likely to be linked to Spain's economic growth? "If you ask people in the street how the economy is doing, everyone will say that "it's horrible, it's a big crisis"," Lopez says. "But try and make a reservation at a fancy restaurant in any city, and it's impossible. Likewise, visitors to tourist attractions such as Bilbao's Guggenheim, which has always brought a big number of tourists to the area, is still very popular. It is true that Spain suffered a big crisis during 2008 as well as in 2014 and 2015, but we are now in an average situation and in the last few years the economy is recovering little by little.
"We are not in the same situation as during that period, but equally we're not in the same situation as we were before it."
He adds that during the last year, the economic trend has been for growth. "It
is stabilising. People are afraid of what is happening in 2020, with the global economy is tending to decrease, so there are concerns, also in terms of the political uncertainty we have in the country right now.
"But in terms of figures, there's nothing that says we're doing especially badly now. There's no figures saying that the economy decreased in the last year. Generally, we are having a ralentización, a "slowdown". You continue growing, but you're not growing at the same speed you were previously."
Looking forward to February 2020, all of Lucart's Spanish assets will be fully restored and rejuvenated, all construction and foundations will have been completed, and the company will have perfectly positioned itself to take hold of the tissue potential in Spain.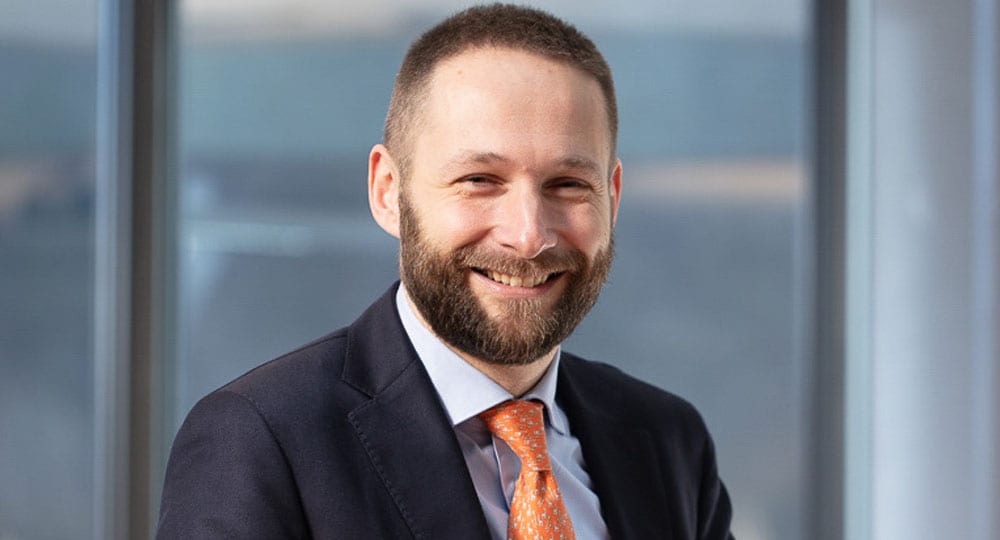 Lucart Group was founded in 1953 by the Pasquini family in Lucca, Italy. The company now has 11 facilities in four European countries – Spain, France, Italy and Hungary. Since 2018, Lucart has been part of the CE100 network, the pre-competitive innovation programme designed by the Ellen Macarthur Foundation to give organisations the opportunity to develop new opportunities and achieve their circular economy goals as quickly as possible
Here, Francesco Pasquini, corporate sales and marketing director AfH, Lucart Group, talks to TWM about the company's decision to expand its presence in Europe by moving into the Spanish tissue market.
TWM/1: Why did the Lucart Group move to Spain with the CEL acquisition in 2017?
"The Iberian market has always been a target market for Lucart, in fact we have operated a commercial subsidiary in Barcelona since the end of '90s. Recently, with the evolution of the market, pressure on the logistic costs and better service standards required by customers, we have felt the need to get closer to the market by starting producing our product directly in Spain. CEL has been a perfect target company for us, as they had great potential to produce very good level recycled paper, as well as pure pulp paper."
TWM/2: Why geographically was it an important acquisition for Lucart?
"This acquisition gave us the possibilities to efficiently serve the Spanish market, as well as Portugal and Western France, integrating our productions based in eastern France."
TWM/3: What key trends are you seeing in the Spanish tissue market?
"For the first time, we are starting to see a more seriously approach to the issue of sustainability in the Spanish market, as well as in other markets in southern Europe. Requests of environmentally-certified product and fibres is increasing and in particular we are seeing a great research of recycled products in the market. Lucart aims to satisfy those needs and be a leader in sustainable solutions for the hygiene market, as we have already done successfully in other countries such as Italy and France."
TWM/4: Does Lucart have plans to diversify its product offering in these markets, or will you continue to focus on AfH?
"In the short terms the focus is mainly in the AfH market. For the future, we will analyse the evolution of some macrotrends, and we will decide accordingly."
TWM/5: What are your growth plans in these countries?
"In Spain, we already have an important paper production capacity in our paper mill in Aranguren. We are now focusing our attention on adding new modern converting capacity and rationalising our converting capacity in one single production site in Artziniega."
TWM/6: What value growth are you seeing in the Spanish tissue market?
"The AfH market is growing from 2 – 3% on an annual basis in the area. Private label plays an important role for consolidating relationship with the main distribution customers. However, the brands market is important to introduce innovations into the market. In our case, we see an impressive interest in Spain and Portugal for the innovative solutions of our Lucart Professional range."