The largest tissue manufacturer for the Middle East, Eastern Europe and Africa sets up a blueprint for controlling long-term energy costs at its Mersin site in southern Turkey as future expansion plans may include Asia. Report by Helen Morris, Senior Editor, Tissue World magazine.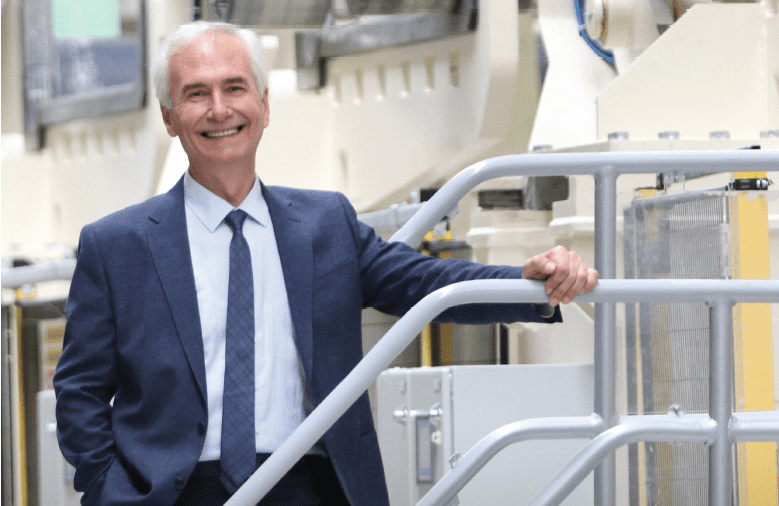 Driving through Istanbul on a hot July day, the city is in full bloom. Tourists and locals rush to get prime position on slow boats that take them across the shimmering Bosporus and underneath the many magnificent bridges linking the city's east and west cultures. Fishermen line the shores catching the evening's dinner, women rush around discussing the latest business deals on their mobiles, and the city's many mosques stand proud in what has to be one of the most beautiful cities ever to be the backdrop of a James Bond movie.
Restaurants, cafes and the lanes of the city's markets are thriving; at the Grand Bazaar, over 4,000 stalls are packed full of jewellery, spices, scarves, nargile (the Turkish water pipe) … showing off the county's impressive influences in the ancient network of trade routes and cultural interaction of the Silk Road.
Visiting Istanbul offers a modern and cosmopolitan city where the shared histories and identities of East and West are equally thriving. Yet we only need look back as recently as 2016 to get a clearer picture of the country's complexities: a failed coup resulted in high tensions … a drop in economic performance, high inflation, the decreasing value of the lira … ongoing political upheaval.
When TWM first visited Turkey's tissue mills seven years ago, the potential for the country's tissue growth was amongst the most impressive globally. There was more demand for tissue products than supply due to a growing population and rapid urbanisation. Back then, TWM also met Lütfi Aydin, global tissue production director, Hayat Kimya, at the company's impressive Istanbul-based tissue plant, where we meet again seven years later along with his colleagues, project manager Kemal Arslan, group manager Hayrettin Kutluok, and converting production and technology improvement group manager Şahin Civelek.
On this meeting, Hayat Kimya is a very different company, with 14 sites in various locations: it has expanded in its home market with a second site based in Mersin, southern Turkey, boosting its local tissue production capacity in the country to 140,000tpy; in February 2018, a $150m sales and marketing subsidiary in Pakistan was launched, which included the introduction of tissue brands Papia and Familia into the market; it increased the capacity of its Yelabuga, Tatarstan-based tissue mill in Russia in 2017; and in March 2017, it increased its presence in Egypt. It also now has sites in Iran, Bulgaria, Algeria, Morocco, and Nigeria.
It is a global player in the FMCG industry, the world's fifth largest branded baby diapers manufacturer, and the largest paper tissue manufacturer of the Middle East, Eastern Europe and Africa. Aydin says: "If we consider Turkey to be in the Middle East, we're the number one player. In Iran and Egypt, we're also the number one player. But if Turkey is in Europe… there we claim the sixth spot. Globally, we're fifteenth in terms of size."
The company's Mersin site is its most modern and gives it good geographical access to supply products across the whole country. It was the second start-up for the same team in three months, as Hayat Kimya's PM4 at the new Alabuga mill in Tatarstan was started up in December 2014. "Our aim was to install the newest and most efficient machinery," Aydin says.
Exporting is also a strong opportunity and Aydin says they will continue to export into country's such as the UK and Africa: "The mills here in Turkey are doing very well and generally have very modern machines, and as a result there is overcapacity. Consumption is increasing, it's currently 845,000 tonnes, but there is a lot of excess capacity. Exporting is key for us and we're also exploring possibilities and new countries to expand our manufacturing presence into. We're looking at new sites in markets such as the UK, Eastern Europe and also possibly in Asia."
Innovation and paying close attention to market trends remain key strategies for the business. At the Istanbul-based site, the company has invested in a very modern R&D facility that influences all of its sites, and the business is continuously looking to add improvements to its products. It also has several production lines with suppliers including Fabio Perini, Omet and MTC that are dedicated to creating a range of innovative products for the market.
Culturally, the company says recycled tissue products aren't popular: "Turkish people see white tissue products as clean tissue products, so they're not especially interested in recycled products and so they're not really available here," Aydin adds. "Hayat Kimya uses 100% pure cellulose and no artificial whitening chemicals in tissue production. This alone differentiates our products from global brands."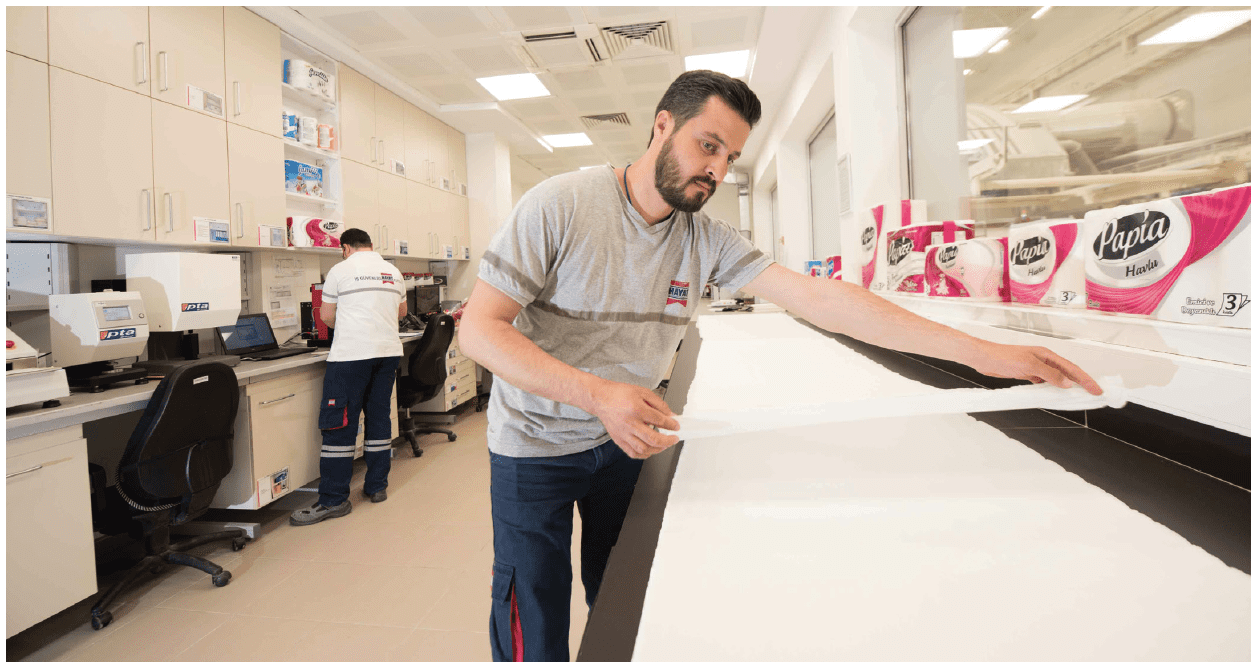 Pulp prices continue to be a key challenge: "Most of our costs come from pulp, so our production costs are very high at the moment. This is without doubt the biggest problem for the world's tissue mills. Exchange rates are also an issue – they're increasing for us as the lira has dropped a lot," he adds. There's no way to offset the rising costs, but Aydin's aim is for the company to continue to modernise and invest: "Take our Mersin site, we have a co-generation plant there that has given us lots of advantages, and this is key for our long-term competitiveness. It has made us much more energy efficient, our energy production capacity is now much higher than our needs, we're supplying the extra to the surrounding areas."
With the success at Mersin, the company has also invested in the same co-generation project at its Russian plant: "We're generating our own electricity and improving our runnability, so there's no stoppages. The gas from it is also cheaper as we're using natural gas and getting all of our energy needs from one supplier. It means there are lots of benefits to the costs side and means we can be continuously forward thinking. We wonder why the other mills aren't doing it!"
And the future opportunities? "Continued R&D, innovations and a modern outlook. Tissue here is still growing very well, there's still 8% growth year-on-year and a 6% increase in population. While the economy is slowing it a little, we're also seeing the eastern part of Turkey starting to use these products more and more, it's becoming habit there also, so more potential for us as tissue use is penetrating the smaller regions."
"In the next few years, we will look at our existing machines to invest and improve them. But because of overcapacity here in the Turkish market, we will look abroad first. But innovation will continue to be the heart of our business. We adopt top technologies quickly, leading the industry with "first ever" products such as the Familia detergent paper towel we introduced in Turkey, or the B-side technology first in Papia offering double sided softness in the region, or the glamorous tissue box hankercheif in Iran. Adopting top technologies and applying at our infrastructure across all our subsidiaries also helps us to increase efficiency in our organisation, which supports our competitive edge in the markets we operate. Hayat will continue to seize opportunities to grow with investments in all-categories in our subsidiaries, and strengthen our position in the region as the leading FMCG company."