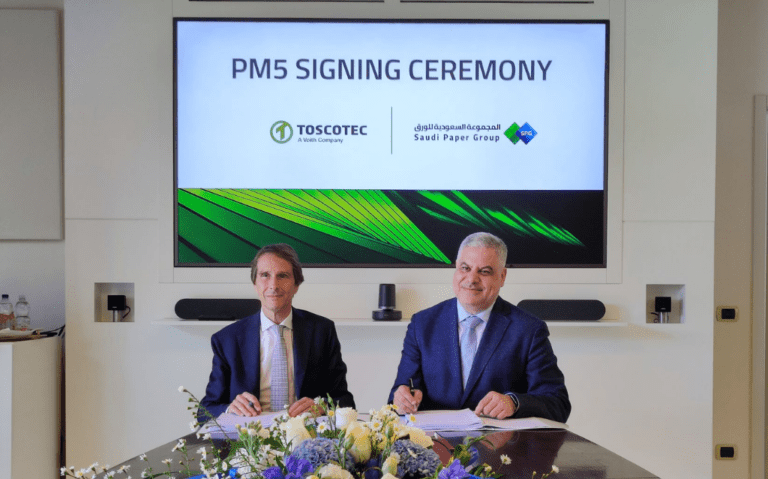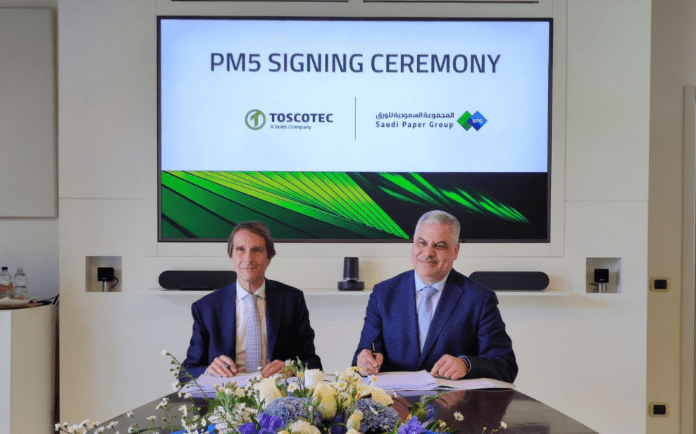 Saudi Paper Group (SPG) has invested in a Toscotec-supplied AHEAD 2.2L machine to be installed at its Dammam facility in Saudi Arabia.
PM5 will be supplied on a full-on turnkey basis, and it follows Toscotec's supply of a complete AHEAD 2.2S line that is currently undergoing erection at the same tissue mill.
The new machine has a sheet trim width of 5.6m, a maximum design speed of 2,200m/min, and an annual production capacity of over 60,000tpy.
Start-up is scheduled for 2024. The tissue machine is equipped with TT NextPress upgraded design shoe press, a third- generation design TT SYD Steel Yankee Dryer, and high efficiency TT Hood. The scope of supply also includes two OPTIMA 2600L slitter rewinders devised to preserve bulk and softness while ensuring optimal winding performance.
Yousseri Abdel Hamid Abdel Aziz El Bishry, Chief Executive of SPG, said: "Progressing on the path of strong expansion we have set for SPG, we selected Toscotec for this second tissue line because we value both their ability to deliver first-in-class technology and their proven history of successfully managing complex turnkey operations."
Founded in 1989 as a private enterprise in Saudi Arabia, the Saudi Paper Group includes three subsidiaries specialising in tissue jumbo rolls manufacturing – named Saudi Paper Manufacturing Company (SPMC) – tissue converting, and paper recycling.