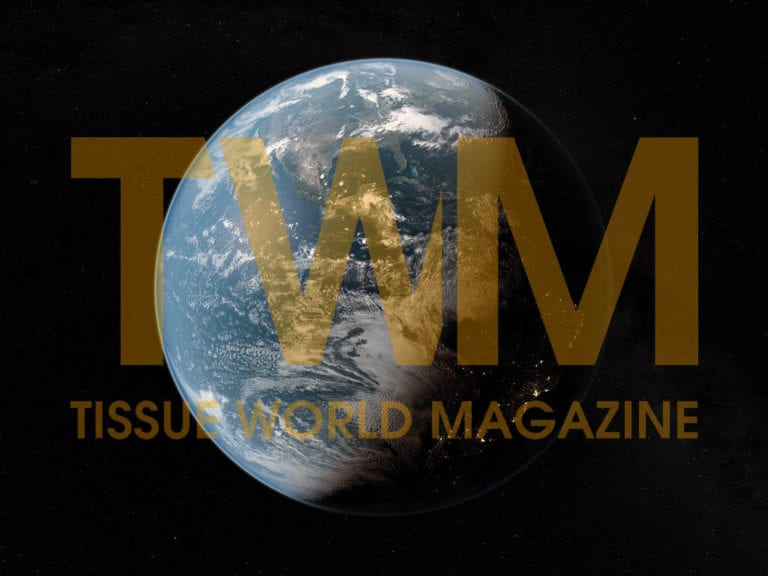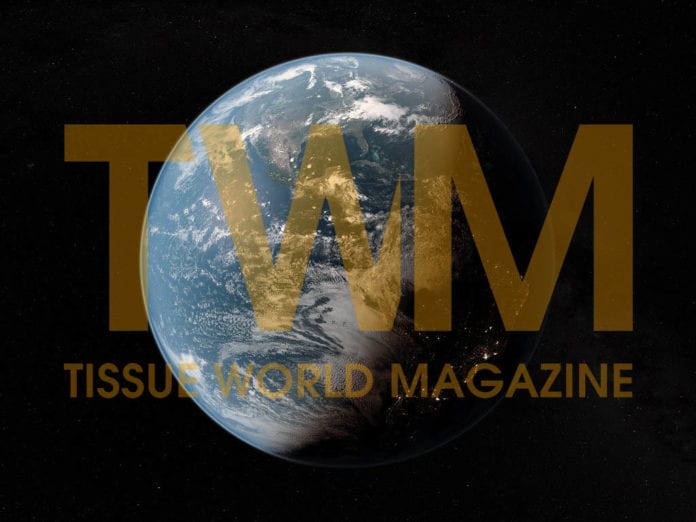 CHILE
CMPC TO INSTALL NEW 50,000TPY TISSUE PM IN MEXICO IN 3Q15
Chilean Empresas CMPC has announced a $160 million investment to expand its Altamira tissue plant capacity in Mexico by 50%.
The company plans to install a new 50,000tpy tissue paper machine (PM) at that site with startup scheduled for the third quarter of 2015. CMPC's Altamira mill currently produces around 100,000tpy of tissue paper on three PMs.
According to CMPC, the investment project in Mexico also includes an energy cogeneration plant and converting capacity.
The Altamira plant should receive around $50 million this year. "The biggest part of the investment will be spent at the end of the project," said CMPC's CFO, Luis Llanos.
In October, CMPC inaugurated a new 40,000m2 tissue distribution centre at Caieiras city, in São Paulo state, southeast Brazil.
The company also runs a specialised and modern tissue paper mill in the same city with a capacity of 100,000tpy of toilet paper, napkins and paper towels.
The investment in the Caieiras DC totaled $25 million.
The company has an annual capacity of around 590,000 tonnes of tissue paper produced at seven plants in Latin America.
News from RISI (www.risiinfo.com)
---
USA
FIRST QUALITY TISSUE EXPANDS TAD CAPACITY
First Quality Tissue has announced plans to add two TAD paper machines with an estimated annual capacity of 140,000 tonnes.
The start-up of these machines is expected to be Q3 2015 and Q3 2016 respectively.
The installation of the company's already purchased ATMOS tissue machine (with expected capacity of 70,000tpy) is well underway with an expected start-up of Q1 2016 at the existing Anderson site in southern California.
In a statement the company said: "First Quality leadership recognises and is totally aware of the requirements and expectations of our customers and our needs in the ultra-premium category.
"Consistent with our business philosophy we are focused on our business dynamics, our customers and ultimately our consumers who use and value our products.
"Additional state of the art capacity ensures, in a more comfortable and confident fashion, the growth and continuous needs of our customers".
The business provides ultra-premium tissue and towel products to its customers in the United States, Canada and select international locations.
It has already installed four state of the art TAD machines – two in Lock Haven, Pennsylvania and two in Anderson.
It now has seven tissue machines with an estimated capacity of 500,000 tonnes.
First Quality Tissue is a member company of the privately held First Quality group of companies, headquartered in Great Neck, New York.
---
USA
CLEARWATER PAPER TO CLOSE LONG ISLAND TISSUE CONVERTING FACILITY
Clearwater Paper Corporation is to permanently and immediately close its Long Island, N.Y., tissue converting and distribution facility, affecting 155 staff.
Tom Colgrove, president of the company's consumer products division, said: "After thoughtful consideration, we have determined that permanently closing our Long Island plant and consolidating manufacturing at the company's other lower-cost tissue facilities is a necessary step for Clearwater Paper.
"This has been a tough decision, one where we carefully reviewed all alternatives to closing the plant."
The company will work with the New York Department of Labor's Rapid Response Unit to assist employees in receiving training or educational benefits or other benefits that enable them to find new employment as quickly as possible.
Displaced employees will have the opportunity to apply for open positions at other Clearwater Paper facilities. In addition, employees will be offered separation pay.
Clearwater Paper manufactures quality consumer tissue, AfH tissue, parent roll tissue, machine glazed tissue, bleached paperboard and pulp at 14 manufacturing locations in the U.S. and Canada.
The company is a premier supplier of private label tissue to major retailers and wholesale distributors
---
SOUTH AMERICA
SCA EYES SOUTH AMERICA FOR PERSONAL CARE, TISSUE PAPER INVESTMENTS
SCA is prepared to flex its financial muscles and invest in South America, considering the region's potential for the development of the company's portfolio if the right opportunities arise, according to president and chief executive Jan Johansson.
He said: "South America and especially Brazil are growing markets with favourable demographics for SCA's portfolio.
"Brazil is an interesting and growing market with a large female population and 80% of SCA's consumers are women.
"Today we are only present in Brazil
with SCA's incontinence care business, under the global brand Tena, but we would like to add some of our other categories as well," he told RISI.
As stated by the chief executive, the particularities of South America would also make it an interesting region for the development of the company's personal care and tissue businesses.
"It is often positive if we as a supplier can offer retailers several consumer categories," he added.
News from RISI (www.risiinfo.com)
---
SOUTH AMERICA
BRAZIL'S IPEL SCHEDULES NEW 26,400TPY TISSUE PM STARTUP IN APRIL
Brazilian tissue producer Ipel – Indaial Papel Embalagens – confirmed to RISI that it will start up its new paper machine (PM4) in April this year, after several delays since 2008, when the project was first announced.
The new PM has capacity to produce 26,400tpy of tissue paper, more than doubling the company's current output of around 24,000.
According to Ipel's marketing manager, Luciana Dobuchak, the delays occurred as the investment has been carried out with the company's own resources only. "We wanted to avoid a debt increase or any financial commitment," she explained.
Ipel's sole plant in Brazil is located in Indaial city, Santa Catarina state. The new equipment was supplied by Hergen and has one of the largest hoods produced in Brazil.
PM will have a 4,880mm Yankee roll and will run at a speed of 2,000m/min.
News from RISI (www.risiinfo.com)
---
SOUTH AMERICA
CMPC MELHORAMENTOS STARTS UP NEW TISSUE DC IN CAIEIRAS, BRAZIL
CMPC Melhoramentos has inaugurated a new tissue distribution centre (DC) at Caieiras city, in São Paulo state, southeast Brazil.
The company also runs a specialised and modern tissue paper mill in the same city with a capacity of 100,000tpy of toilet paper, napkins and paper towels.
The new DC, which started operations in October 2013, occupies an area of 40,000m2 and includes storage rooms, offices and a dining area for the logistics team which operates the centre.
In addition, it has a spacious yard for trucks and other transportation services.
The investment in the Caieiras DC totaled $25 million.
According to Pedro Urrechaga, CMPC Melhoramentos' general manager: "The company's target is to have a DC with capacity and technology to support CMPC's growth plans in a region which concentrates around 39% of the Brazilian population and 55% of the country's GDP."
The executive added that with this new DC CMPC will be able to improve its services to customers as it is logistically more efficient.
The new Caieiras DC is close to the region's main highways which link it to the largest cities in south east Brazil, such as São Paulo, Campinas, Rio de Janeiro and Belo Horizonte, reducing logistics costs and improving efficiency.
CMPC Melhoramentos has other distribution centres in Brazil – Guaíba, in Rio Grande do Sul (southern Brazil), Recife, in Pernambuco state (north east region) and Mogi das Cruzes, also in São Paulo state.