As producers of high quality BEK pulp in Argentina, Celulosa Argentina has "a strategic advantage" to produce tissue papers in a rapidly growing market. TW visits the business to talk market strategy and investment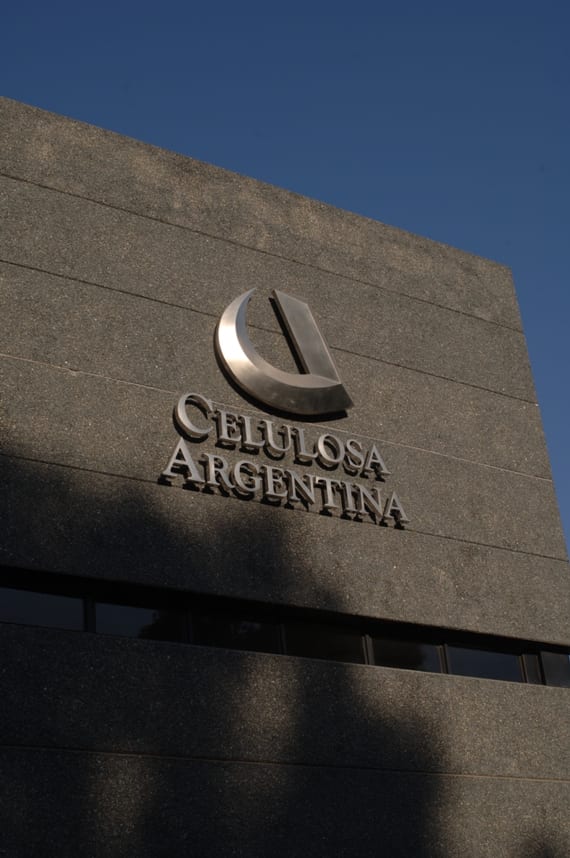 It's an interesting time for Celulosa Argentina to choose to move into the tissue market. The Argentinian tissue industry continues to report progressive figures despite the country's ongoing economic problems; it's following the global tissue growth rate of 3-4% and shows strong value growth across almost all FMCG categories.
In 2013, retail tissue is set to register 28% value growth while tissue consumption remains at around 3.2kg per person; a figure that has changed little over the last five years.
Celulosa Argentina's chairman Douglas Albrecht says the company's principal motivation to move into tissue is its strategic advantage to produce tissue papers in a rapidly growing market. "We are the only producers of high quality BEK pulp in Argentina," he says. "We have important logistical synergies that will integrate well into the manufacture of parent rolls. Given our operational excellence and strong infrastructure, we are responding to the demands of key brand companies to provide them with a more complete solution that enables them to focus on their consumer goods business while we focus on industrial production, which is our core competency."
Celulosa Argentina's tissue expansion plans will add 30,000tpy of high quality tissue to the market. The company signed for a new Voith-supplied TM in September, which will be installed at its Capitán Bermúdez mill in Santa Fe and is expected to be up and running in January 2015. Speaking from his office in Buenos Aires, the company's corporate manager of institutional relations Osvaldo Vassallo explains, partly in English and partly through a translator, that the machine will enable the company to get a foothold in an area of the paper industry that is seeing "substantial growth". He says: "With this move we are continuing to pursue our long-term growth plans. We analysed the international markets for paper and the tissue and wrapping paper markets are growing the most. So we decided to diversify and in 2015 we will start to supply jumbo rolls to tissue converters in the local region as well as abroad.
 'The 2000 crisis we had here… the paper market was interrupted because the economic crisis was so deep.'
Established in 1929, Celulosa Argentina manufactures and distributes sustainable products to the domestic and global markets. It owns three paper mills; Capitán Bermúdez, Zárate which is close to Buenos Aires and Juan Lacaze in Uruguay. Its present business units are paper, cellulose pulp, forest, wood and distribution, and it manufactures printing and writing paper, coated and non-coated paper, packaging paper, conversion and speciality paper. Vassallo says the market is declining in these areas all around the world. "We saw a big opportunity to move into tissue," he says.
This is the market breakdown in and around Buenos Aires, with all tissue producers at full capacity: total consumption 300,000tpy; La Papelera del Plata 120,000tpy, CMPC 100,000tpy, Celu Paper 60,000tpy, Samseng 35,000tpy, Kimberly-Clark 23,000tpy, Papelera San Andrés de Giles 18,000tpy, Celulosa Campana 25,000tpy; and Valot 12,000tpy.
Celulose Argentina's Voith-supplied tissue processing line will be supplied as a Process Line Package (PLP) – the VTM 1 production line has a wire width of 2,760mm and runs at 1,800m/min, producing 30,000 tonnes of 15–21g/m² basis weight toilet tissue and kitchen roll from virgin fibre. Vassallo says the new line offers benefits in operating costs and energy efficiency as well as sustainability. The business will use virgin fibre, and while he adds that there's room for both virgin and recycled fibre in the Argentinian tissue market, he says there isn't much demand for recycled tissue products from consumers. "We needed to invest in a state-of-the-art machine that was key for us. But our social responsibility is also very strong. We want to be environmentally responsible. We have FSC and ECF and so we have no problems with importing or exporting our products."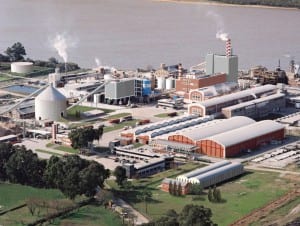 The company is trying to generate agreements with "the most important tissue companies in Argentina". At this stage it will just be selling jumbo rolls to converters, but around 30-40% will also be for export. It currently imports around 17,000tpy, primarily into the Uruguayan marketplace, while it exports around 10,000tpy.
Vassallo adds: "Argentinian tissue consumption is basically located in and around the Buenos Aires area. There is an advantage for any country that produces its own tissue products and the relationship with what you can transport by track here is very important; it's very expensive to transport, so its possible to gain a competitive advantage."
With the location of Argentina, how do the trends seen in the Brazilian tissue market impact the country? Vassallo says tissue is more developed in the Brazilian tissue market; consumers there want two and three ply products, while 1ply makes up 70% of the market in Argentina. "The 2000 crisis we had here .. the market was interrupted because the economic crisis was so deep," he says. "So single ply at very good quality was the most popular. Now the problem is to change the mindset of the consumer from one ply to two ply. We see two ply as an opportunity, and it is the grade that leads the market here."
Salaries in Argentina are generally improving and people have more disposable income and are demanding better products. Around 7% of the country's 42 million population fall into the ABC1 consumer segment, receiving 37% of the total income, and most of which live in Buenos Aires.
"Over the past few years, here has been demand from the ABC1 segment for better products," Vassallo says. "Kitchen roll, for example, was used very minimally 10 years ago. Now it's irreplaceable. Same for diapers: try telling a parent to go back to not using them. We have a great opportunity here."