By Helen Morris, Senior Editor
The APP Group company's success has been in the economy segment with 9.4% of Japan's T&T sector last year. Now its key strategy is to follow younger consumers who want the highest quality. A TWM report.
TWM first visited Japan to meet its impressive tissue industry in 2013. Meetings with mills including Doh-Ei Paper, Ehime Paper and Oji Nepia revealed a wide range of issue facing the companies and resulted in an insightful report on a country whose tissue market continues to be a blueprint for many around the world.
Since then, a lot has changed. Demand for tissue in a country that places such high value on hygiene is still very evident; Japan's 127 million population is the 11th largest in the world and offers immense potential and pulling power for new and local tissue players alike. The baby boomer generation continues to move rapidly into retirement, while the younger generation is requesting more and more high quality products that it's willing to pay for. Such demographics offer a wide range of changing opportunities and challenges and as a result, tissue companies have had to undertake a generational shift amidst their market strategy.
New tissue machines are expected to be up and running next year, including the start-up of market leader Daio's Voithsupplied TM in October 2018. Japan's potential has also attracted companies from outside the country and they continue to enter the market, creating an even fiercer competition. Universal Paper – the Japanese company of Indonesian tissue giant Asia Pulp & Paper (APP) – is one such company, and it entered the Japanese tissue market in 2008 where it now sells APP's tissue products.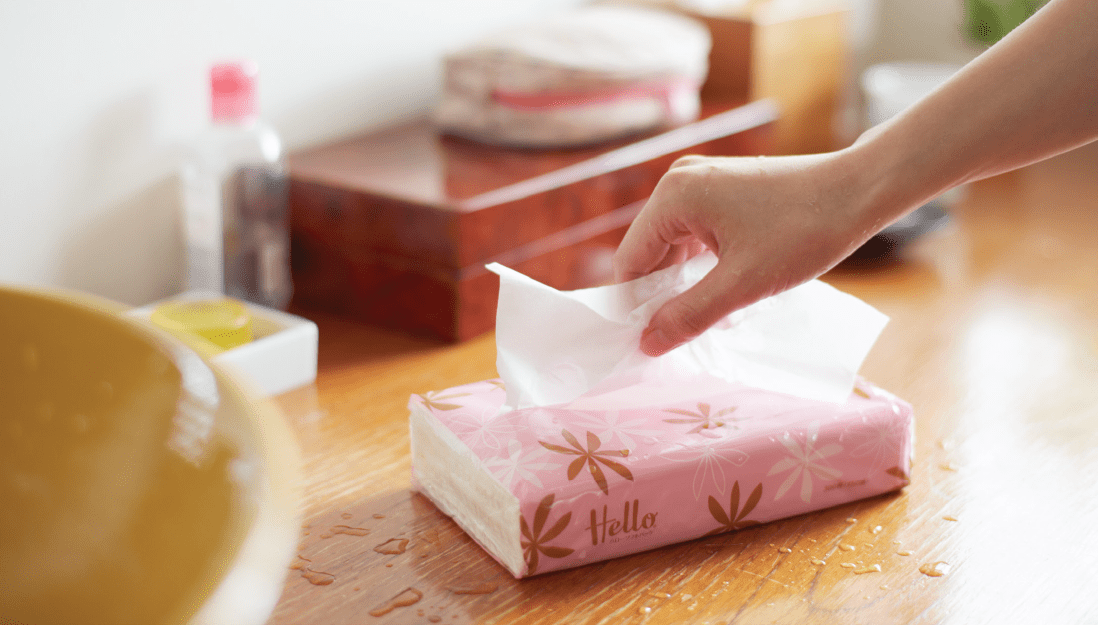 TWM met president Akinori Owaki and his colleagues Alexander Winardi, general manager, and Ryuhei Ohara, corporate planning, all three of which are personable and have excellent English, at the company's headquarters in the middle of the bustling and magnificent Tokyo.
The setting of the company's headquarters is a key influencer for its tissue products. Tokyo is home to 13.8 million people busy living and working amongst streets lined with neon lights and temples, alongside an ever increasing and steady influx of tourists. Its fast-changing demographics are a key driver of the changing demands and trends for the whole tissue market.
Owaki says APP is in Japan to provide products that consumers need in one of the most important tissue markets in the world.
We discuss the well-known concerns about the challenges in the country. Japan has an ongoing social issue because of its shrinking population – the number of elderly continues to steadily increase whilst there is an increasingly smaller birth rate (just 1.46 births per woman in 2015). This is impacting the economy as well as consumer spending. However, unemployment is stable at 3.1%, and the company expects the exchange rate to remain strong. Yet as the USA policy's interest rate increases, the Japanese Yen may depreciate.
Last year, Universal Paper had a total market share of 9.4% in Japan's tissue and towel sector, while for the household product tissue sector it has a 5.4% market-share: "We are going to jump this year, we are growing a lot," Owaki adds.
"Our sales volume grew 10 times in the last seven years here and we are the fastest growing player in Japan."
Universal Paper's finished products are currently sold in the economy segment, but that's all set to change: "In the past, we have only fought against the economy segment here in Japan and we  have a solid market-share there.
"However, our key strategy now is to move into premium tissue." Owaki adds that more and more Japanese people want higher quality products: "Quality of the product and the brand is so important here."
The Japanese household paper market growth is less than 2%, with shipments to hotels and commercial facilities on the rise. This is all supported by a boom in tourism, and increasingly, residents are also stocking up for disasters. The sector is made up of toilet paper, facial tissue, kitchen towel, incontinence products and napkins.
"More than 50% is toilet roll, and this is a product of the competition here in Japan," Owaki adds. Buyers of these products are now generally either rich or poor: "In the past, Japan had a well-established middle class.
"Now, it's decreasing as the rich are getting richer and the poor poorer. It is becoming more like the US and the UK in that respect, and the options in the tissue market reflect that: it's either premium or lower mainstream, there's no middle. Especially the young, female Japanese, they care more and more and they're willing to pay for a good product."
Recent merger and acquisition activity amongst domestic players is also having an impact. Japan's leading producer of toilet paper Daio recently acquired fellow domestic player Nisshinbo Paper Products, a subsidiary of Nisshinbo Holdings, the country's sixth largest player.
Nisshinbo Holdings operates two in the Shizuoka prefecture that produce tissue, a facility in Fuji that produces 28,00tpy and a Shimada mill that produces 40,000tpy.
Internally, Daio is also planning on expanding its tissue production with a new Voith-supplied 4,500 tonne per month machine, which is expected to start in October next year.
The acquisition of Nisshinbo gives Daio a 32% share of the toilet roll market and the move will increase its capacity to supply a still-growing household paper market that is forecast to reach a record volume in 2017.
"How we can make things differently from the competitors is key. We will keep exploring this, and how we can differentiate ourselves from our competitors," says Owaki.
In the household segment, the second player is Nippon Paper Crecia and then third is Oji Nepia, with Universal Paper at number four along with competing tissue company Kamishoji.
The remaining are 60-70 small-to-medium sized tissue players, many of which are in the recycled toilet roll market. Universal Paper doesn't sell recycled products, focusing on pure pulp products instead.
"Universal Paper currently relies more on selling facial tissue (63%). Another key sector is plastic-packaged tissue (softpack tissues), and Universal Paper has launched innovative plastic-packaged products into the Japanese market:
"We are the number one softpack seller in Japan. We launched that product here; cost wise, general benefit wise and environmentally, it makes more and more sense to push this category, to change the market here in Japan. We are focusing on this soft pack and the toilet roll market to grow."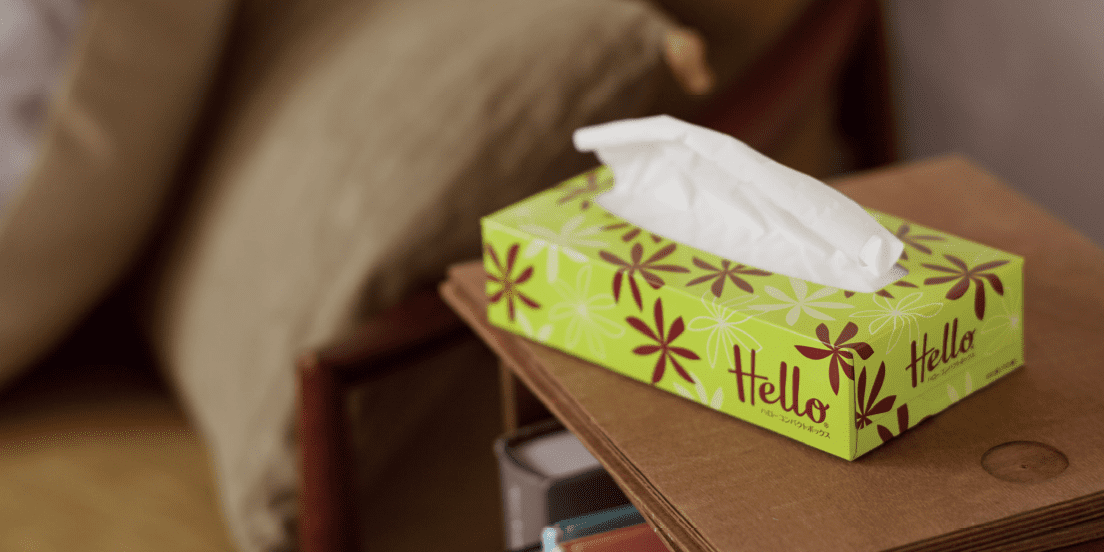 The company expects to see more growth in the AfH sector, with hotels and restaurants busier than ever with local consumers and tourist.
"The tissue industry here in Japan is very conservative, especially against newcomers. If we lower our prices, they will lower theirs also, so we try to hold the price. Japanese tissue has some of the lowest prices in the world.
"It used to be not so cheap, but because of the competition, thirty years ago, the market price was double. After twenty, thirty years of competition, the price has halved."
He adds the Japanese market is still "very attractive" for the business, simply because of its size. "It's almost two million tonnes – the US and China are bigger than us. The usage per capita is also second highest in the world and  that's why companies are still investing and it's why we are continuing to invest in the Japanese market."
"Even though we're a foreign player, we are here to stay and we want to build our brand here. Hopefully APP in Japan can continue to contribute to our global growth."