By Tissue World magazine editor Helen Morris
Amid the spectacular mountains and fjords, the story of a mill's survival is barely less impressive. After all looked lost in 2013, Vajda-Papir Scandinavia is now investing, becoming more efficient, planning 15% sales growth, targeting new markets and reaching for the top.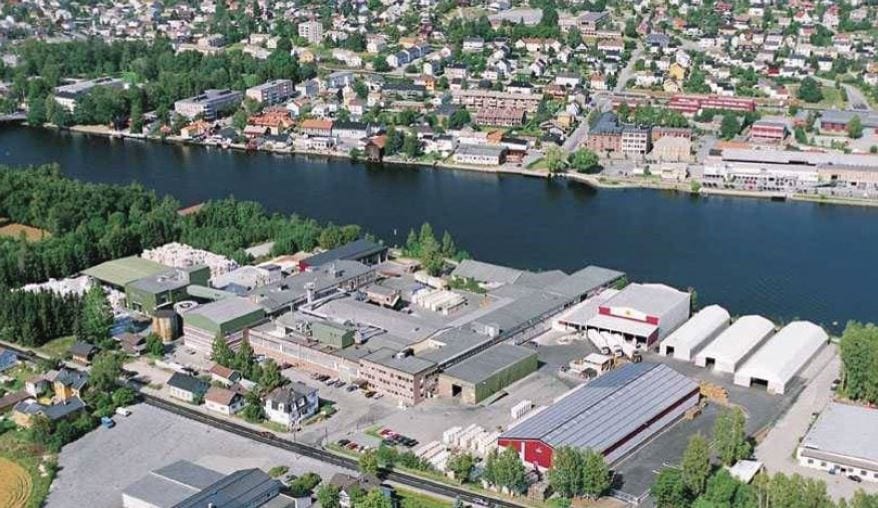 Another stunningly beautiful journey along a magnificent fjord… and another stunningly well-constructed transport solution to ease our way.
As TWM is beginning to understand as so typical of Norway, the drive to Vajda-Papir Scandinavia's Drammen-based tissue mill is both exceptionally picturesque and very, very practical.
Norwegians are never phased about how to get around in freezing weather conditions, or potential obstacles such as hundreds of deep valleys or towering mountains: their response is simply to build impressive tunnels that go through or around, making transport by car, train or lorry across the entire country easy, efficient and fun.
This is all made evident in just a short 30-minute drive outside of Oslo to Vajda's mill. The approach takes us alongside the beautiful Drammensfjord and onto the river Drammenselva, until we reach the mill… it's snow-capped, of course.
Its story is as dramatic as the landscape which surrounds us.
Greeted enthusiastically by managing director László Bagaméri, he explains – in excellent English – how the 104-year old mill is steeped in history: "We're
one of the last mills in the area. There used to be 15 mills here and the valley had the nickname of the Paper Valley. Almost all have since closed, and we're
also one of the last tissue mills in the whole of Norway. We have survived, but it's been tough."
The site was acquired three and a half years ago by Hungary's Vajda Paper. "Vajda is the biggest converting mill in central Europe," he says. "They're expanding and looking to start up a new tissue machine in Hungary in 2017, which will be our sister company. It's a big plus for us as they have a lot of knowledge that we can incorporate here."
The 110-staffed site was ready to closedown before Vajda acquired it in 2013. "We were in bad shape. It was a big issue locally – the local banks etc, they wanted to save the mill. It provides a lot of employment in the region and it's the last mill in the area. So it was a great opportunity to develop it."
In 2013, PM5 started up, producing 18,000tpy of 2ply and 3ply toilet tissue and kitchen towel along with two converting lines supplied by PCMC and Perini. Maximum tonnage on the Voith-supplied TM is now 24,000tpy, and the company is now producing more 3ply products. "We've almost doubled our production capacity here," he adds. "And next year we'll increase that to 27,000tpy."
There are no immediate plans for a new TM in Norway, but in the next five years the site would like to invest in a new TM. "We want to stay next to the river, it's very beneficial for us" he adds. "And once we make the investment, it will increase our capacity to 30-35,000tpy so it will be much higher. We'd like to invest in new technology to modernise, that's our long-term plan."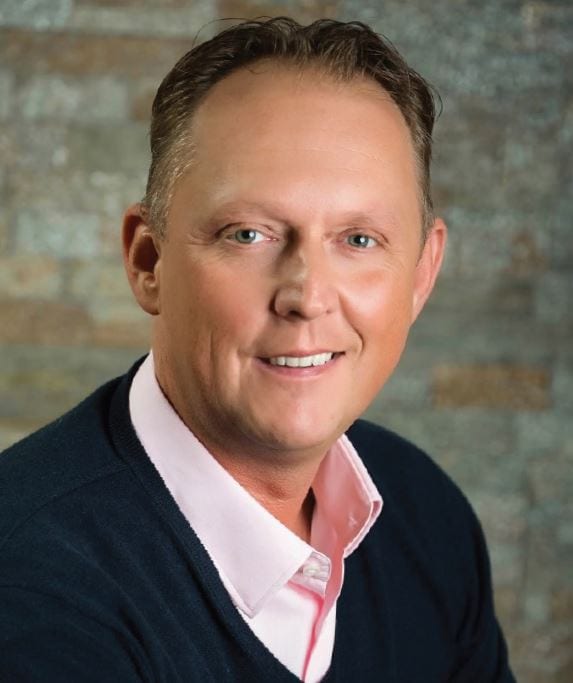 The company's main branded product is the "Ooops!" toilet tissue products in 4, 6 and 24 packs, and it also produces private label. Sweden's ICA is the site's largest customer, and Vajda produces 100% private label products for the business. The Baltic countries are also key target markets: "We'd like to start producing there, there's a lot of potential" he adds. It currently sells products mostly throughout Norway and also some into Denmark and Sweden. "The Swedish market is different from here, they're very keen on scented products for example, so it's another route of innovation for us.
"We want to balance the amount of private label we do with our own brand: at the moment, it's nearly 50/50 as private label is so popular. We want to balance that with our own brand, and with opportunities like creating anti-allergic products."
The site's backbone is in the river and fjord that sit alongside it: "We use a lot of water from the river, and what water we put back in compared to what we take out is even clearer. Our energy consumption has also decreased and we're using less CO2 in our manufacturing." The site's CO2 emissions have decreased more than 25% in the last five years: "We're bringing new technology here and it's making all the difference, we keep on investing and making energy savings." The site has environmental certificates such as the Swan, which Bagaméri says is very important for customers in this region.
Sales per year for the last few years have been €30m, and next year the company plans to increase that by 15%. "Considering where we were financially in 2013, we have made big strides forward. Investment has also included spending money on the building and areas and yards around the mill. It's been a tough challenge the last few years, but in 2016 we are now really seeing the benefits. We have turned the business around and into a new direction. Our efficiency is better, and it has enabled us to do new things and we will continue to evolve. The direction where we're now going is looking great, it's looking very positive."
New product launches are on the cards, and in the longer term investment in another PM. "We're proud of the mill, people thought it was hopeless. We're a lot more stable now."
As for future challenges, he says the main issue is how the mill will survive and what needs to continue to be done to ensure that. The second issue is how it can improve its products. "We're focusing on existing customers and also looking for new opportunities in Norway. We'd like a bigger market share here. And we'd like to see the Norwegian tissue market the same size as the Swedish one."
He adds that ideally, all products made here would be for the local Norwegian tissue market. "We'd like to acquire also, so that we can increase our capacity."
Another key challenge is oil prices: throughout Scandinavia, the economy is struggling because of the oil price. "All economic processes are driven by oil, so if we're seeing oil prices go up, it changes the currency exchange rates for everyone and so it impacts us all," he says. "Prices globally are driven by the US dollar, and when the Swedish Kroner is weak it also has a big impact for us."
The next couple of years will be focused on how the business can widen its market share in Norway. Pulp prices "are a gamble", and he adds there is no telling where they are going. "When Donald Trump takes on the presidency in January 2017, we have no idea where the dollar will go," he adds.
"And finally, we will look at how we can more efficiently run the mill. Not just the tissue paper but the whole business and how we interact with our customers. How can we go up to the top of the hill and stay there? We'd like to introduce the "Ooops!" brand further into the Norwegian market. It's been very successful in central Europe, we just need to increase its presence here as we only launched it here in Scandinavia three and a half years ago. It's the same with launching any new product, it will take time. In five years I'm confident it will be here alongside the best branded tissue products."
Private label will be a higher production level: "The customers here in the shops and their decisions are very much based around private label products. Their first choice is private label in central Europe and especially Germany, it's very price sensitive and they choose private label first. So it will be an interesting and challenging time. But with the changes we've made, while it's been tough we've survived. We're very proud to have this small mill here in Norway."