China and the ASEAN region were the first to suffer the worldwide pandemic. Leading tissue players are now emerging stronger and more flexible having adapted to the changing times. TWM Senior Editor Helen Morris talked to Benny Iswandy, Chief Executive for Asia Pulp & Paper's Indonesian-based global tissue business unit.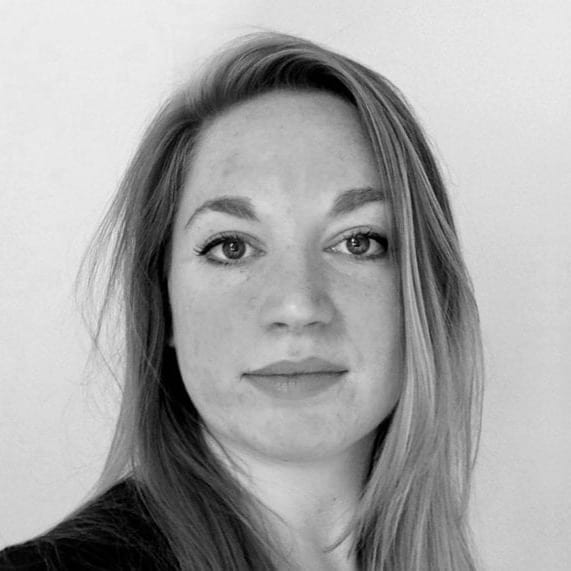 For tissue companies across the world Covid-19, meant dramatic and rapid changes to what they had thought to that date were optimal running operations. Now, in response, many have stepped up a level again.
One of those is Asia Pulp & Paper (APP), which globally supports the growing demand for pulp, tissue, packaging, converting and paper products with an annual capacity of over 19 million tonnes per annum. Chief Executive for the company's Indonesian-based global tissue business unit, Benny Iswandy, while looking back on what he calls the "enormous impact" the pandemic has had on society and industry globally, talks approvingly of the benefits accruing: "Economies have slowed and lives have been disrupted in ways we could not have imagined just a year ago. Like many other businesses, we have had to implement robust measures to keep our employees, and their families, safe, and fortunately have seen fewer disruptions to our operations than some other industries.
"In the first half of the year, we not only were able to step up supply of toilet paper and wet wipes to meet the panic buying and shortages in many countries, but were also able to temporarily re-task some of our production lines to producing face masks and face shields in order to fill the immediate supply gap."
When he looks more broadly at APP's business reach, he says: "Some of the changes we're seeing are actually good for pulp and tissue."
Where, specifically, does he see those benefits at work?
"With most countries undergoing some form of isolation at home, food delivery and take-away has become more of a norm, driving demand for more sustainable food packaging. Retail demand through online shopping has also bolstered our tissue business. Quite early on, it became apparent that these trends will lead to a glut of packaging waste, especially with single-use plastics. We've seen increasing interest in our plastic-free, biodegradable food packaging product Foopak Bio Natura, and have recently closed deals in Latin America and South East Asia to produce more sustainable food packaging."
Trends, he says, which suggests two developments. Firstly, that the food delivery and take-away business is probably going to continue to grow, even as countries recover from pandemic-related isolation. Secondly, that the wave of environmental awareness in 2019 that led to "straw bans" is both sustained and maturing. He expects to see greater demand for certified sustainable packaging moving forward.
When the initial surge for tissue occurred in early 2020 – "tremendous spikes" he calls them – demand was more concerned for quantity than quality. Everything was sold – branded and private label. It was not a question of private label outselling brands. Everything went off the shelves, leading retailers to prioritise speed and quantity over other concerns.
"This was particularly for toilet paper. We were able to meet the surge by moving our production schedules around. This is due to the vertically integrated nature of APP's business model where we can easily switch our pulp and base paper manufacturing according to market demands."
Looking ahead, what changes does he see? "It remains to be seen how consumption patterns will change. In the near term,
as schools and businesses begin to cautiously re-open, we expect to see demand for AfH products return. In the long term, it is safe to assume that tissue demand will continue to grow, and it is incumbent on producers like us to invest in technology and techniques to allow us to do more with less."
On retail: "We have certainly seen that online shopping is on a faster growth trajectory that has definitely been substantially helped by Covid-19. As consumers become more used to buying online and having more brand and value options, we have to become smarter in how to win and retain brand loyalty. Offline sales however, still remain the dominant part in grocery sales."
On prices: "There may be a shift towards more price-based purchasing given the broad impact Covid-19 has had on jobs and incomes. Demand for lower priced products can not only be met by private labels, but also branded offerings, depending on whether the country has a high private label segment size – this can range from more than 40% to as low as 5% in some countries in Asia. Where the ratio is high, we have seen a move by retailers to increase their offering and move up the price tier. Either way, APP is still well placed to reliably meet the quantity and quality demands of our customers."
On consumer habits: "Generally, we are seeing a much greater awareness of the importance of personal hygiene and so we expect the increased demand for tissue products such as toilet paper, facial and hand towels, sanitising wet wipes, and PPE to continue.
"One of APP's key value propositions is our fully integrated approach towards tissue production and our ability to rely on managed forests. As a result, we are able to produce a steady supply of high-demanded hygienic and sustainable virgin tissue products. We are servicing the worldwide market and it's our commitment to have the supply stable at any situations, including during Covid-19.
"We expect to continue to see changing consumption habits – product types, usage occasion At-Home and AfH. Shopping habits are all opportunities for us in the area of innovation and for our customers to work with APP as a reliable supply chain partner.
"We have overcome any challenge of sudden demand surge and as a fibre and converted tissue supplier we can guarantee stable supply into the market. In terms of pulp prices, what we see on the fibre supply and demand side is that the pulp price market will remain stable."
Should there be further waves of contagion, he expects tissue demand to spike again: "Hopefully not as aggressively, and we continue to assure our partners, retailers and consumers that we can meet demand, just as we have before, and that there is no need to engage in panic buying or hoarding."