Innovation in fibre – possible avenues for differentiation and profitable growth
[box]
At Tissue World Asia 2012, Poyry's Pirkko Petäjä and Ho See Young spoke of opportunities to deal with increasing overcapacity in the Chinese tissue sector. With more competition, a producer has to differentiate itself to offer better pricing and ensure market share. Below, their key findings are summarised by TW.
[/box]
Tissue use grows as a country's economic wealth and population increases and this is becoming increasingly evident in China where more and more people are requiring higher living standards. Globally, China is the strongest growing tissue market where changes from these drivers are the most influential. Some 53% from the total additional demand volume by 2025 is estimated to take place in Asia, with China alone accounting for over 40% of total growth. Additionally, market growth in China has been close to 9% per annum, and at 5.4m tonnes per annum it is today the third largest tissue market in the world after North America and Western Europe.
Almost all of the tissue producers in Asia have announced a significant number of new tissue projects. The majority of players are local: China's main four national players are Hengan, APP, Vinda and C&S. Kimberly–Clark (K-C) is the only global group that has significant presence in Asia, but it only has a minor position in China. Additionally, SCA also has a partial ownership in Vinda.
Although capacity is being closed from the low-end sector of the market, overcapacity still prevails and this has turned China into a net exporter of tissue jumbo reels and finished products. Exports are now expected to reach a million tonnes in a couple of years. It has also created a need for Chinese tissue players to innovate and differentiate in order to stay competitive, offer a better pricing position and ensure their market share.
Raw material innovation – cost and potential margin
Maybe there is a local and sustainable fibre resource that can be a basis for a successful marketing story? This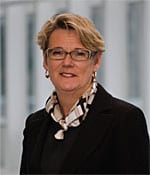 potential is not yet being fully actualised by Chinese tissue producers. Innovation here can help create a local and integrated business model that can lead to a competitive advantage and even better margins.
"There is a potential for non-wood to become a sustainable fibre resource for tissue, but only with improved technology and environmental control in the mills."
Wood pulp (BHKP and BSKP) is the main fibre in China taking up 60%, but non-wood pulp (straw, bagasse and especially bamboo) makes up 34%, and recycled fibre (RCF) accounts for just 7%. This unique fibre structure that uses non-wood instead of RCF is a marketing angle that has not been fully leveraged; the potential for non-wood to be developed as a differentiator could be a solution for Chinese tissue producers to enable relatively competitive costs and quality, whilst also acting as a sustainable fibre source.
Bamboo has relatively long fibres and makes a good strength component in a tissue sheet, almost as good as BSKP, and so it could replace wood pulps such as eucalyptus and also Spruce. While being excellent in providing physical strength, bamboo pulp is, however, not particularly good in contributing to improving softness of the tissue sheet. However, relatively high quality bamboo should not be ruled out as part of the furnish and as a possible option to replace softwood which is typically more costly. This will have no impact on product price and so will only improve a company's margin potential.
Non-woods are a sustainable raw material resource: either residues (bagasse, straw) or from fast-growing plants (bamboo), and they can replace pulp from natural forests. However, the production process is less sustainable as there are environmental issues in production with silica removal, reuse of chemicals and the effluent control especially in old small mills is often lacking or flawed. Stricter environmental regulations have now been imposed on non-wood pulp mills in China and there is a minimum size threshold for existing and new mills to create a feasible scale that enables proper environmental control. This therefore doesn't rule out the potential for non-wood to become a sustainable fibre resource for tissue.
"Practically all major players plan capacity increases."
Bamboo's relatively high cost is also restricting its usage. Fibre is the single most important cost item for tissue producers and it accounts for around 70% of JR costs and 40% of converted product costs. Generally, non-wood pulps tend to cost less than wood pulp, the exception of which is bamboo pulp which sometimes has prices close to or even higher than domestic hardwood pulp (however, lower than imported pulp). However, the JR price and the pulp price are very much in line. Non-woods, especially bamboo, could therefore be used as part of the furnish to replace softwood (which typically costs more than hardwood), and especially imported pulp, with no impact on the product's price. The opportunities of non-wood pulp for the tissue industry is a marketing angle that has not fully leveraged in China. It is still very much a regional product that is supplied to a regional market, rather than a nationally available or exported product.
But the potential is there for it to be marketed as a Chinese specialty. Bamboo tissue is produced locally and is based on local raw materials, so there is less need of raw material imports and long overseas transports. It is natural and best to produce it in China where Bamboo is domestic plant and well established. This could make a very interesting niche product for the Chinese tissue market.
[box] This article is based on Pöyry Management Consulting principal Pirkko Petäjä and vice president China operations Ho See Young's presentation at Tissue World Asia 2012.[/box]