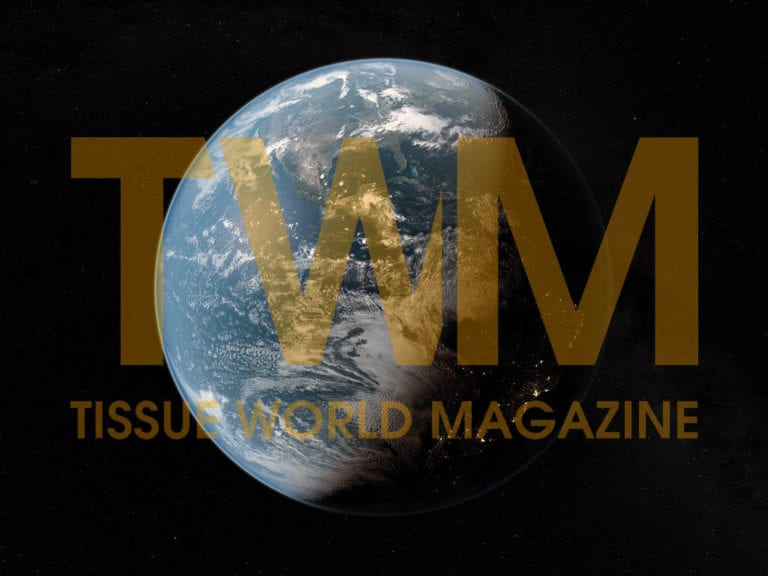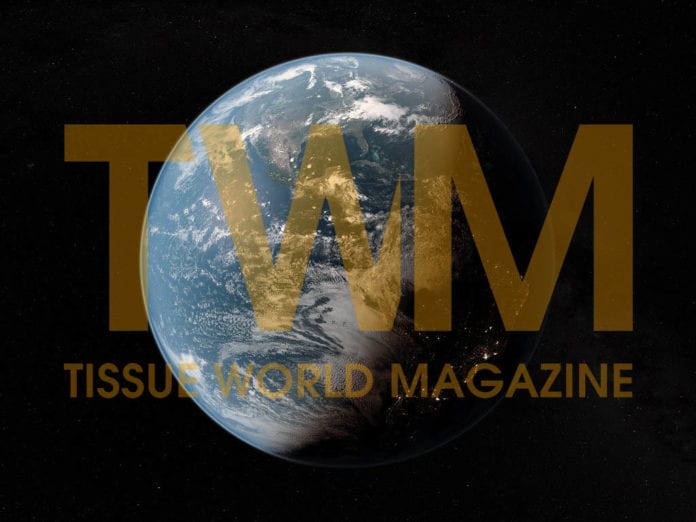 MALAYSIA
Malaysia's Fudak starts up Amica line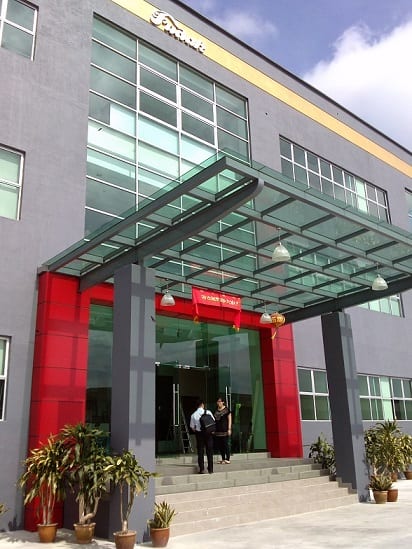 Fudak has successfully started up its new Amica line at its Malaysian facilities in Johor Bahru.
The line will produce high-quality consumer rolled products at a speed of 550mpm.
They will then be distributed to the local markets in Malaysia and Singapore, and some will also be exported.
Fudak was founded in 1988 and employs more than 180 people. It has recently expanded its business and moved to new greenfield facilities.
The new Amica line features three unwinding units, quick-change embossing unit NT 5501, the Amica rewinder, a four-lane Prolog LT log saw and a TDS core maker complete with unwinding units.
It is part of a machinery line-up that includes 14 lines in total, five of which are fully automatic.
Fudak's president Ann Khoo said the line will allow the company to "considerably increase its daily productivity and reduce its product lead time, meeting customers' demand even more efficiently".
---
CHINA
APP radically slowing down massive tissue expansion plan at Chinese and Indonesian mills
Asia Pulp & Paper (APP) has put the brakes on its aggressive tissue paper expansion plans after revisiting them in the wake of the economic slowdown in China.
An APP senior executive said: "We have decided to put the installation of all the machines that were previously planned to be carried out after 2015 in our original plan on ice for one year."
Other planned PMs have been cancelled altogether due to poor demand or a lack of in-house pulp production, he added.
In the original blueprint laid out last year, the company intended to build a total of 52 new tissue machines at its mills in China and Indonesia, with a whopping combined capacity of 2.784 million tpy.
Some 12 out of the 52 PMs were smaller units to be supplied by APP's subsidiary Jinshun Paper Machinery, each having a capacity of 27,000tpy.
The remaining 40 machines were large 5.6m wide units, which APP signed up for with A Celli.
APP has made down payments to the Italian supplier for a portion of those 60,000tpy machines.
The rest were to be delivered under what both sides called a handshake contract, which means the orders were not confirmed yet.
The plan has now been revised down significantly to 25 PMs with a total capacity of 1.236 million tpy.
Eight Jinshun machines initially planned for APP China's Hainan mill will be kept on track and erected, with the first unit slated to come on stream in July, said the APP contact.
The remained four A Celli machines planned for the facility will be scrapped.
"We made an error believing there was a surplus of in-house pulp manufactured at the Hainan complex. It was a miscalculation. Its pulp and paper production will hit a balance after the eight tissue machines are commissioned," he explained.
The number of PMs planned for APP China's Suzhou facility has been slashed by half to six, all of them the larger units.
Two out of four large machines for the firm's Xiaogan plant and all the rest of the units planned for other mills in China have been put on the backburner.
In Indonesia, where all the planned machines would be supplied by A Celli, APP has scaled back the expansion of its Perawang facility from 14 units to 8.
It will go ahead with the erection of a large PM at the Jambi site.
There is an A Celli PM in the original scheme for the Perawang plant coming online at the moment.
The machine, which features an 18-foot Steel Yankee dryer, is the first tissue production line of its kind commissioned in Asia.
"The PM has been operating smoothly since its trial runs early this year. It is running at speeds of 1,800-1,900m/min, while it has a design speed of 2,000m/min," the contact said.
The successful startup of the machine was supposed to be a major event worth celebrating.
"We are not in the mood to celebrate it. But we are happy that the machine has performed well, with impressive energy efficiency," he added.
News from RISI (www.risiinfo.com)
---
CHINA
Hebei Xuesong Paper boosts capacity
China's Hebei Xuesong Paper has successfully started up its first EcoEc tissue machine, the Intelli-Tissue® 1200 EcoEc.
The company produces 80,000tpy of tissue and its brands include Xuesong, Jiabei and Haorenjia.
Based in Baoding, the PMP Group-supplied machine has reached maximum production capacity – 60tpd and the max working speed of 1,200mpm just five days after start-up.
It has a width of 2,850mm at the reel and PMP also provided a stock approach system, mechanical drives, electrical drives, a lubrication system, a steam and condensate system and DCS.
PMP said: "The key feature of the EcoEc line is ultra-low energy consumption levels. Currently, the machine at Hebei Xuesong operates at 2.5 T/T steam consumption.
"Optimisation to reduce the energy consumption to the target level of 2.0 T/T is continued and so Hebei Xuesong can produce soft tissue at attractively low production costs."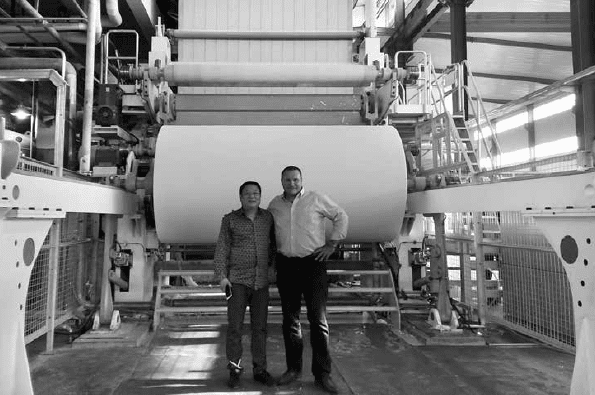 ---
CHINA
C&S starts up 60,000tpy tissue PM in China
China's C&S Paper has started up a 60,000tpy tissue PM at a greenfield mill in Luoding city, Guangdong province.
The first sheet of paper rolled off the line earlier this month. The Andritz unit has a trim width of 5.56m and a design speed of 1,900m/min.
Its startup has boosted the firm's total tissue capacity to around 390,000tpy.
An identical unit is expected to be fired up in three months at the same site.
The PMs were scheduled to come online by the end of 2013, but civil engineering at the site was delayed and pushed back the project.
---
CHINA
China's Nanning Sugar cancels tissue project
(News from RISI) Nanning Sugar Industry has decided to cancel a 20,000tpy tissue project planned at its former Pumiao mill in Nanning city, Guangxi autonomous region.
The 130,000tpy bagasse pulp mill has instead been sold to a state-owned firm called Nanning Tongyi Assets Management at a price of RMB 691.5 million ($112 million).
Nanning Sugar will use the amount to pay back bank loans.
The firm originally planned to establish a joint venture called Yuewei Paper with two partners to manage new tissue capacity, and use the output from the Pumiao site to make tissue.
But soon after publicising the tissue plan, the firm announced it would seek to auction off the Pumiao mill, throwing the tissue project into doubt.
Last December Nanning Tongyi acquired the fibre facility.
The major shareholders of both purchaser and seller in the transaction are owned by Nanning authorities.
Mills closed: Nanning Sugar used to be a major regional pulp and paper maker in Guangxi, but it has closed a lot of machinery over the past several years to tackle the weak market situation in China.
Prior to the sale of Pumiao mill, it shut down a 35,000tpy printing and writing paper plant in Nanning in 2012.
In 2013, it announced it would shut down a 50,000tpy cupstock mill and a 50,000tpy uncoated fine paper site in the same city.
Also, Nanning Sugar rented out a 40,000tpy tissue plant last year to a local firm called Nanning Meina because of poor performance.
The lease is running from last March to 28 February, 2018, at a price of RMB 6 million each year.
Currently, Nanning Sugar only runs a 15,000tpy paper mill in Nanning.
2013 results positive: The firm reported sales revenue of almost RMB 4.4 billion for 2013, up 32.83% over 2012.
Its net profits soared by 115.91% year-on-year to RMB 49.3 million in 2013.
The firm explained that increasing sales of sugar contributed greatly to the positive results.
The sale of Pumiao mill and the closure of other mills also helped boost its performance.
News from RISI (www.risiinfo.com)
---
CHINA
China's Shandong Dongshun testing new 16,000tpy tissue PM, more to come
China's Shandong Dongshun Group is testing a new 16,000tpy tissue PM at its mill in Taian city, Shandong province.
The Kawanoe Zoki unit has a trim width of 2.76m and a design speed of 1,000m/min.
The firm will also soon install an identical PM at the same site.
In addition, another pair of tissue PMs will be delivered to the Taian mill in July and September respectively.
Their startups are scheduled for the end of this year.
Each with a trim width of 2.85m and a design speed of 1,300m/min, they will be co-supplied by Valmet and the Kawanoe Zoki.
The two suppliers agreed that Kawanoe Zoki is responsible for the marketing, manufacturing, and installation of the machines.
The units are to be produced at the Japanese supplier's plant in China, and some key components including headboxes, yankee cylinders and suction pressure rolls are from Valmet.
The suppliers will supply two more PMs, identical to the first pair, to Shandong Dongshun.
The second pair is scheduled to come online in the second half of 2015.
In addition to its expansion in Shandong, the tissue maker will test a 16,000tpy Kawanoe Zoki PM at the end of May at its site in Zhaodong city, in China's northwestern province of Heilongjiang.
The unit is 2.76m wide and has a design speed of 1,000m/min.
The Zhaodong site currently runs a 12,000tpy tissue machine.
Diversifying into hand towels: Shandong Dongshun has long been focusing on the production of toilet paper and facial tissue, and it is now diversifying into the paper hand towel sector.
According to Kawanoe Zoki, it will supply two PMs making the grade to the firm's Taian facility.
Each will have a trim width of 2.85m and a design speed of 450m/min. Output of the PMs will have a basis weight range of 32-50g/m².
The first PM is planned to be delivered around November 2014, followed by the second in November 2015.
The tissue sector in China is currently confronting an oversupply issue due to a quick increase of capacity over recent years.
Instead of focusing on toilet and facial tissue products, more producers are tapping into varied end use markets, with hand towels as one such new direction.
News from RISI (www.risiinfo.com)
---
JAPAN
Japan's Oji Group invests in a Steel Yankee Dryer
Japan's Oji Group has boosted its capacity after it invested in a Steel Yankee Dryer to be installed at its production site in Kasugai.
The TT SYD will be supplied by Toscotec and has a diameter of 12ft and a face length of 5,750mm. It will replace the existing deteriorated Yankee Dryer.
The installation of the TT SYD-12FT is scheduled for the end of 2014.
Toscotec said the dryer's new design provides an optimisation of the internal grooves and the reduction of the nominal thickness of the cylinder involves a more efficient heat exchange; this increased drying capacity then enables an increased performance of the machine in terms of production and speed.
Established in 1873, the Oji Group has been a leader in the pulp and paper industry in Japan for over a hundred years.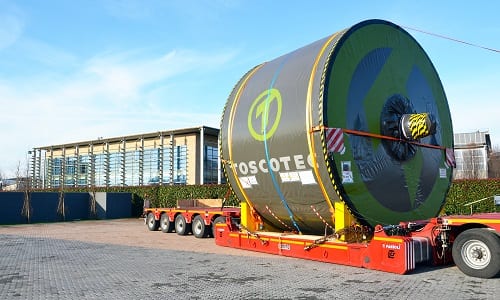 ---
JAPAN
Marutomi Paper boosts production capabilities
Japan's Marutomi Paper has successfully started up a new Steel Yankee dryer.
Due to surging fuel and electricity costs Japanese tissue makers are constantly looking for opportunities to reduce production cost. The company said its new Steel Yankee dryer, jointly supplied by Valmet and Kawanoe Zoki, has exceeded all expectations. Marutomi Paper mill manager said: "Today we can see a significant reduction in energy cost but also a great improvement in product quality. "I could never imagine that a 40 year old machine could perform this well. This rebuild has realized a significant cost reduction and strengthened Marutomi's competitiveness in the recycled toilet tissue market."
Marutomi Paper was established in 1955 and currently operates eight mills in Shizuoka, producing top quality toilet paper from recycled pulp. Its PM3 at the Imaizumi mill has produced tissue paper for more than 40 years. Due to aging equipment the efficiency was decreasing and the energy cost for steam and gas escalated. An energy efficiency evaluation, performed by Kawanoe Zoki, resulted in a recommendation to install a Steel Yankee Dryer and replace the gas hood with a canopy hood for exhaust air.
Kawanoe Zoki was contracted for the total engineering while the Steel Yankee Dryer was supplied by previous Metso, currently operating as Valmet. A thermo compressor was installed on the condensate system and the Yankee Crown was optimised. Energy efficiency, which was the main target of the project, has successfully been achieved. Gas cost, which was a big cost factor, is reduced to zero. Consequently, the steam consumption has increased but the energy saving effect greatly exceeds the increase in steam.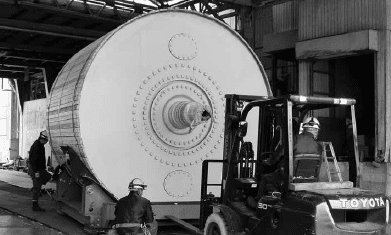 ---
INDONESIA
Sun Paper Source boosts capacity with start-up
Indonesia's Sun Paper Source has successfully put into operation its new VTM 1. Based at the company's plant in Sukoanyar, the machine reached an operating speed of 1,600m/min three days after start-up.
Supplied by Voith it is the first machine in Asia to feature a NipcoFlex T shoe press combined with a Steel Yankee cylinder and a steam heated high-performance hood.
Delivery included the approach flow system, the vacuum system, the VTM 1 tissue machine with a wire width of 2,860mm, together with auxiliary equipment, MCS, DCS and QCS.
Voith said the VTM 1 with shoe press, Steel Yankee and high-performance hood has a very energy-efficient design.
The company said: "It allows high operating speeds and problem-free operation. In comparison with conventional press rolls, the dry content after the press with NipcoFlex T technology is up to 5% higher. That means that up to 20% of the thermal energy can be saved."
PT Sun Paper Source is one of the leading paper manufacturers in Indonesia.
---
INDONESIA
Sun Paper Source set to start up another tissue paper machine later this year in Indonesia
(News from RISI) Indonesia's Sun Paper Source has decided to bring a 25,000tpy tissue paper machine online at its mill in Mojokerto city, East Java, in October.
The second-hand machine, PM2, came from Metsä Tissue's former Konstancin-Jeziorna plant near Warsaw, Poland, which was closed and sold to wastewater treatment specialist Saur Konstancja in 2012.
The unit was initially planned to come on stream in Indonesia this month.
But the schedule has been pushed back as Sun Paper Source is focusing on the optimization of PM 1, a 25,000tpy tissue machine that was commissioned in December last year.
"PM 1 has just started production of machine-glazed (MG) paper and we want to ensure the unit's performance is optimised," said a company spokesman.
"The original project schedule for PM 2 was too near to the completion of PM 1. So we rescheduled it," he said. The firm's MG paper is mainly for converting into finished products used in delicate goods packaging.
Voith Paper provided PM 1 and its auxiliary equipment. The operating speed of 1,600m/min was reached three days after startup, according to the German supplier. Sun Paper Source is a subsidiary of Sopanusa Tissue & Packaging Saranasukses, which operates six machines making tissue and MG paper with a total capacity of 54,000tpy at the same Mojokerto site.
Around 80% of its output, mainly parent rolls, is for export to other Asian countries, Australasia and the Middle East. The company is now seeking to expand its market reach and product portfolio in the Indonesian market. "We are not strong in marketing our finished products at home and we are making an effort to develop that," said the spokesman.
He indicated that demand for toilet and facial paper is growing in the domestic market after years of national economic stability, and the company sees the opportunity and potential to grow its business at home.