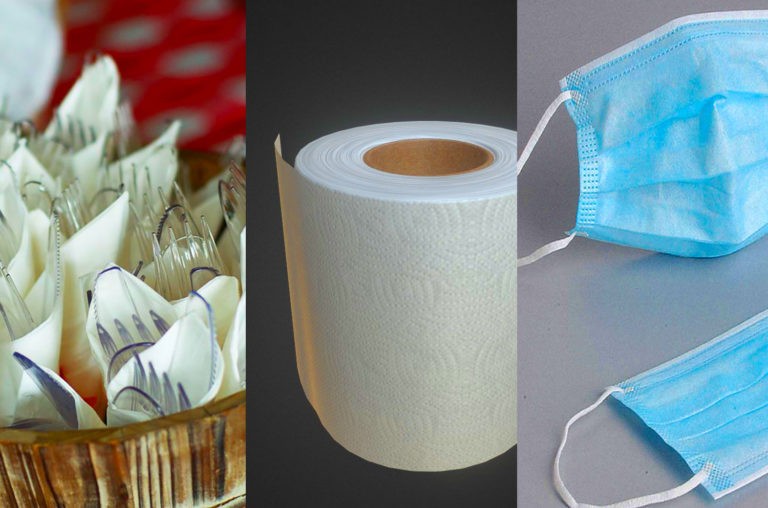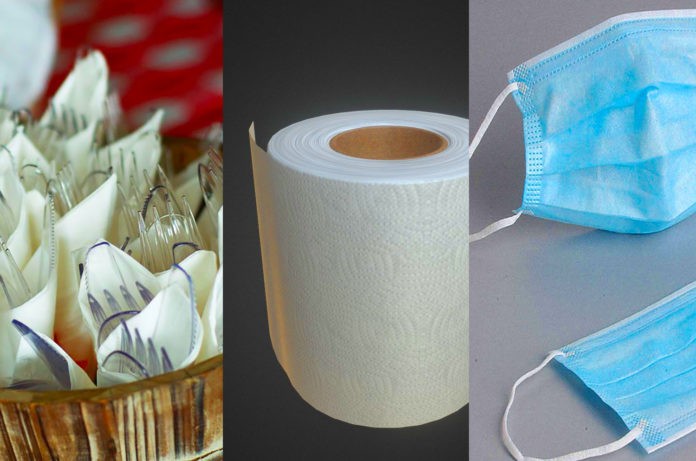 By Svetlana Uduslivaia, Euromonitor International's head of tissue & hygiene industry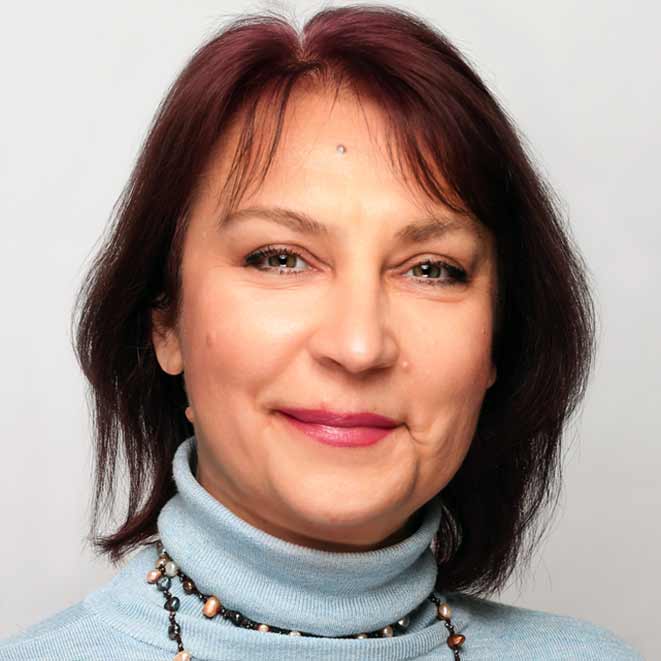 As concerns over the containment of Covid-19 remain high on the agenda across countries, the impact is felt across industries and services, including tissue in both consumer/household realm and institutional spaces. In US retail, similarly to other countries, a spike in demand for toilet paper, paper towels and facial tissue has been well noted in the first quarter of 2020. While initially attributed to panic shopping, higher than usual demand lingers on as stay-at-home orders remain in place across the large part of the country, translating into the overall boost to the consumer tissue categories and expected somewhat better than initially expected growth in 2020.
However, it is also important to consider that the extent of economic fall out and high rates of unemployment will place additional strain on many household budgets, with consumers rationalising further and potentially diminishing gains for categories like paper towels and facial tissue, with toilet paper serving as a substitute in view of depressed incomes.
Euromonitor International's macro model projects an overall 2% to 3% decline in value in consumer tissue and disposable hygiene in the US in case of a Covid-19 Deep Recession.
However, the spike in demand is not necessarily all good news for the key brands. Aside from being temporary, the uptake in demand sees shoppers choosing first and foremost cheaper private label as well as stocking large bulk lower cost packages at retailers like Costco as well as discounters. This buying will likely diminish gains branded tissue products made following the 2018 and 2019 price increases to recapture dwindling profit margins.
The effect of bulk buying and the further push of private label is likely to be compounded by macro-economic conditions as more consumers will likely turn to bargain shopping in the second, third and fourth quarter of the year due to the economic fallout of the Covid-19.
Interestingly but not surprisingly, in view of stock shortages and concerns over store visits, direct-to-consumer (DTC) tissue brands operating on subscription basis also see a significant increase in demand and the surge in the number of subscribers. It is unlikely that these brands will be able to retain all of their newly acquired customers as impact of pandemic wanes.
However, they are proving to be agile when it comes to inventory management and engage with customers on ongoing basis, also via popular social media channels, to build longer-term customer retention and acquisition strategies, in the wake of growth in sales and brand awareness during the first quarter of 2020.


Brand dynamic aside, potentially causing longer-term disruption to demand in toilet paper is the shift in how consumers approach their bathroom routines altogether. The Covid-19 response is seeing further shifts in how consumer andindustries across products and services are changing the way they handle their daily routines.
With respect to consumer tissue and bathroom routines, in the past couple of years we have been watching the rising demand for bidets in the US. Latest news indicate that companies operating in the bidet space saw a dramatic spike in demand and sales in the second half of the first quarter of 2020. As we consider long-term implications of Covid-19, we should consider how this articular trend can re-shape long-term tissue demand. Understanding disruptions that can last well beyond the pandemic times can help inform long-term strategies and open up room for innovation to secure future demand.
However, it is important to note that the impact of Covid-19 will be felt the most and perhaps longest in the institutional settings. The disruption to travel, tourism, and business activities is leading to reduced demand for products distributed to AfH customers.
By the end of the first quarter of 2020, over 80% of foodservice outlets in the US have been closed, too, thus diminishing further demand for tissue products.
With fewer travellers and hotel stays, pause to foodservice operations, and stay-at-home policies the demand for AfH tissue products is affected unfavourably and will take time to normalise.
In fact, many industry suppliers in the US, as well as other markets, indicated that
in the first quarter of 2020 over 40% of AfH consumption moved to at-home consumption. Normalisation of travel and tourism as well as foodservice will take time, especially in view of high unemployment and depressed disposable incomes.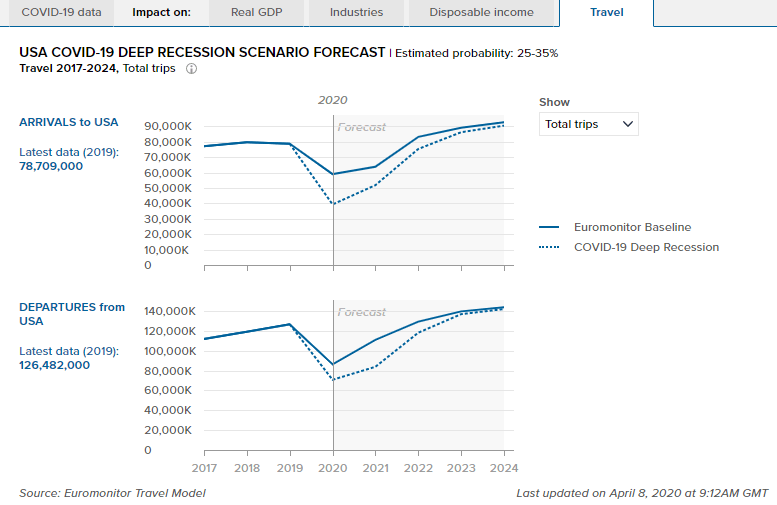 While Euromonitor International's new preliminary projections for 2020 (to be released in late April) place the overall annual performance of the US retail tissue in upper single digits, AfH tissue will likely end the year on the opposite side of the spectrum with high single digits decline in both volume and value followed by slow recovery in 2021.
Continue reading, Pandemic Special part 4, POTENTIAL IMPACT ON COMMERCIAL HAND TOWEL DEMAND