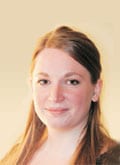 GROWTH OUT OF THE GLOOM: HOW TISSUE IS SETTING THE PACE IN SPAIN
Recent developments in the Spanish tissue market have not followed the pattern one might expect given the unpromising economic backdrop. Accepted wisdom has it that when times are tough, consumers will be more thrifty in their spending, moving down market to maintain levels of product usage and to keep ever-demanding families happy with kitchen napkins, toilet rolls and face wipes.
On that basis, private labels should be having a relatively better time of it at the expense of premium products. This is not always the case, and the price war in supermarkets and across internet retailing has turned the traditional market trend on its head. This development has been good news for Spanish tissue consumers.
Throughout Spain's economic downturn its tissue market has adapted by turning to innovative and aggressive marketing, which has resulted in a flurry of unusual and niche products that are not only environmentally sound but also well priced. One example is tissue manufacturer LC Paper's 1ply product, which according to director general Joan Vila is "lower cost in terms of raw material, tissue making, converting and energy, but can still guarantee softness and quality".
Companies are also stepping up their jumbo roll and some finished product export initiatives in neighbouring France, Morocco and Portugal but also in South Africa.
TW also visited SCA's Valls site. Following its acquisition of Georgia-Pacific's European tissue operations, it seems likely that there will be further changes to the Spanish tissue landscape.
Spain produces over 800,000mt/yr of T&T paper and most tissue mills are in the north east. It is the 3rd and 15th largest T&T producing nation in the EU/worldwide respectively.
While people are spending less, tissue products recorded 2% value growth in 2012, helped largely by the introduction of new premium categories by many major manufacturers. Its €584m toilet paper category grew by 1% in value during 2012, with luxury toilet paper posting a recession-defying 1.2% rise in value growth. Private label accounts for the majority of the Spanish retail tissue market at 72% by value in 2012. However, outside of toilet paper, kitchen towels registered the strongest growth at 4% in value.
Spain's woes look set to continue with further austerity measures imposed by its indebted government, dismal job prospects and unemployment at near-record levels. Yet for the moment tissue is not just riding out the storm, but equipping itself for post-austerity growth. There's a clear-sighted vision toward innovation, diversity, and sustainability born out of a strong tradition. As one mill manager said – this is his third recession, and he's seen off them all.
As you can see we are innovating too. I hope you are enjoying our stylish re-design of Tissue World magazine.
This issue also previews Tissue World Barcelona 2013: the Big One. Included is the show preview that details all the world-leading companies that will be at Tissue World Barcelona 2013. Conference speakers and topics, which now include major retailers Lidl, Ahold and IKEA as well as WWF, are also included as well as the new Tissue World "Open House" Live Broadcast that provides visitors with the opportunity to 'virtually' visit a production plant.